Kid's Galactic Empire Spliced Tee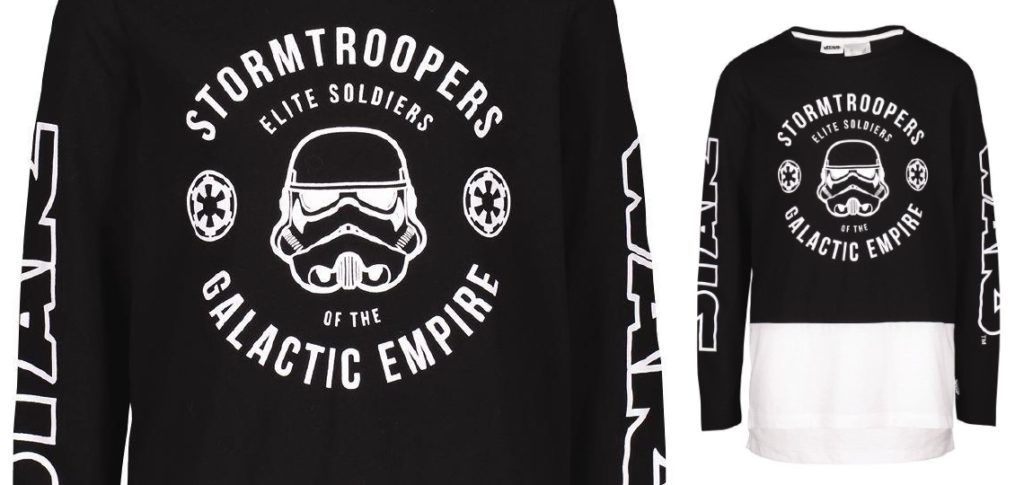 This kid's Star Wars long sleeve tee is available at The Warehouse. The black and white long sleeve t-shirt features a 'spliced' design, with a white fabric segment across the bottom of the black t-shirt. The front of the tee features a Galactic Empire print design, with the classic Star Wars logo printed on the sleeves – with one word down each arm.
Available in kids' sizes 8 to 16, the t-shirt is priced at NZ$15.00 each – The Warehouse can ship nationwide, or check your local store.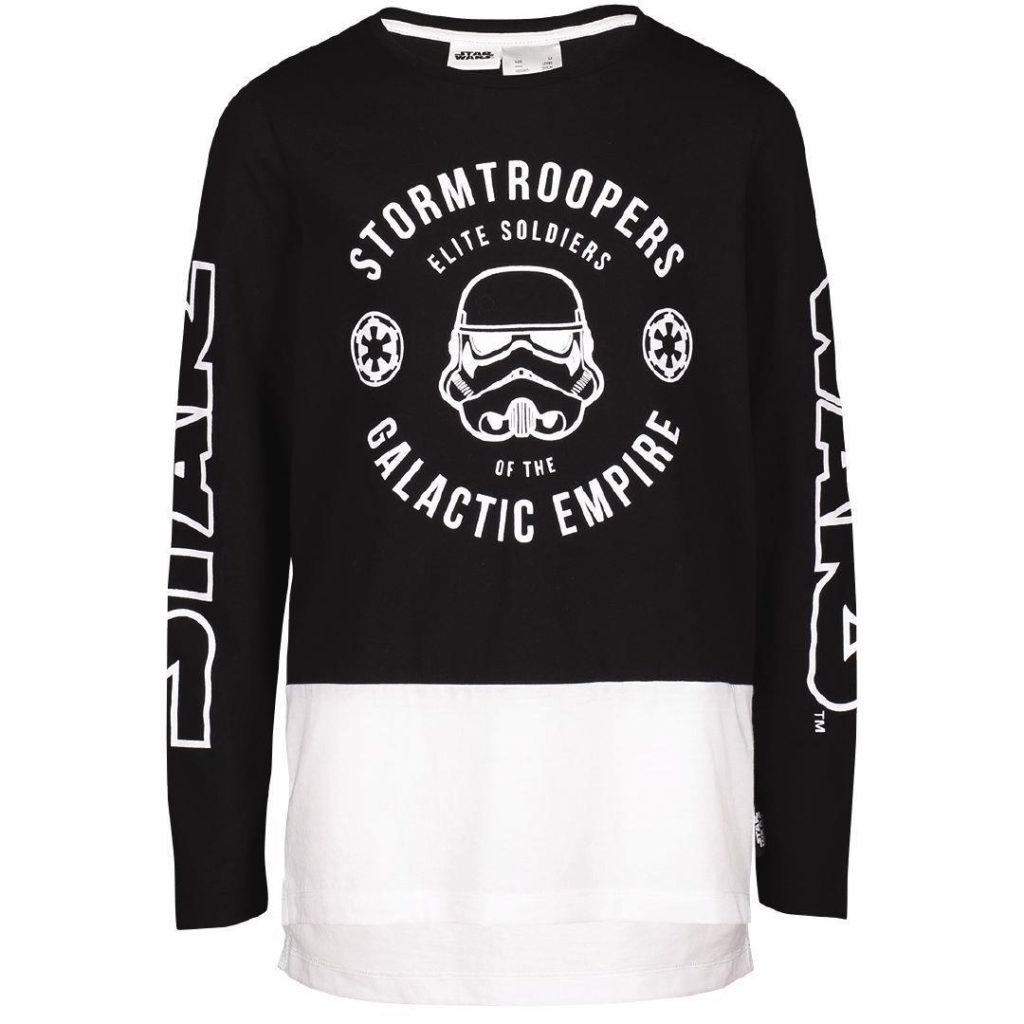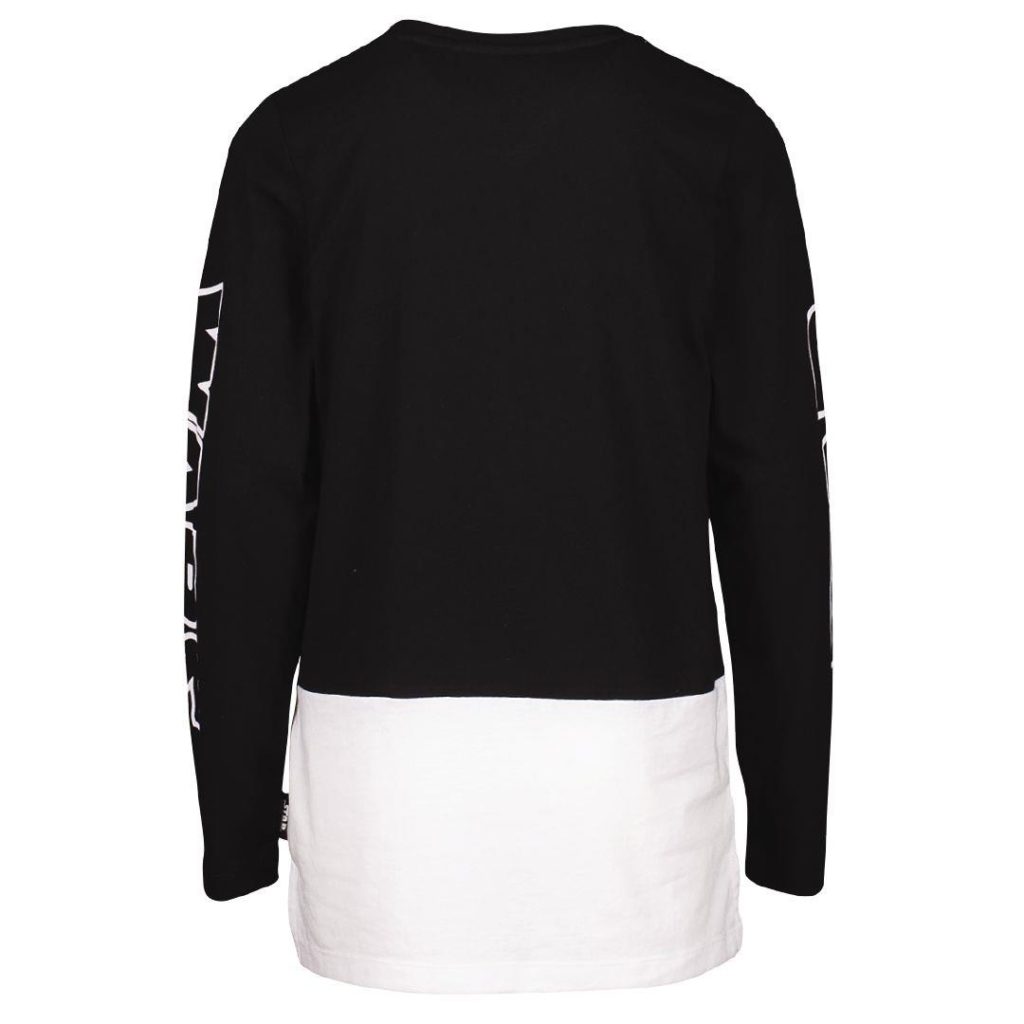 Photos sourced from and belong to The Warehouse.