Did You Know…? 1983 ROTJ Jigsaw Puzzles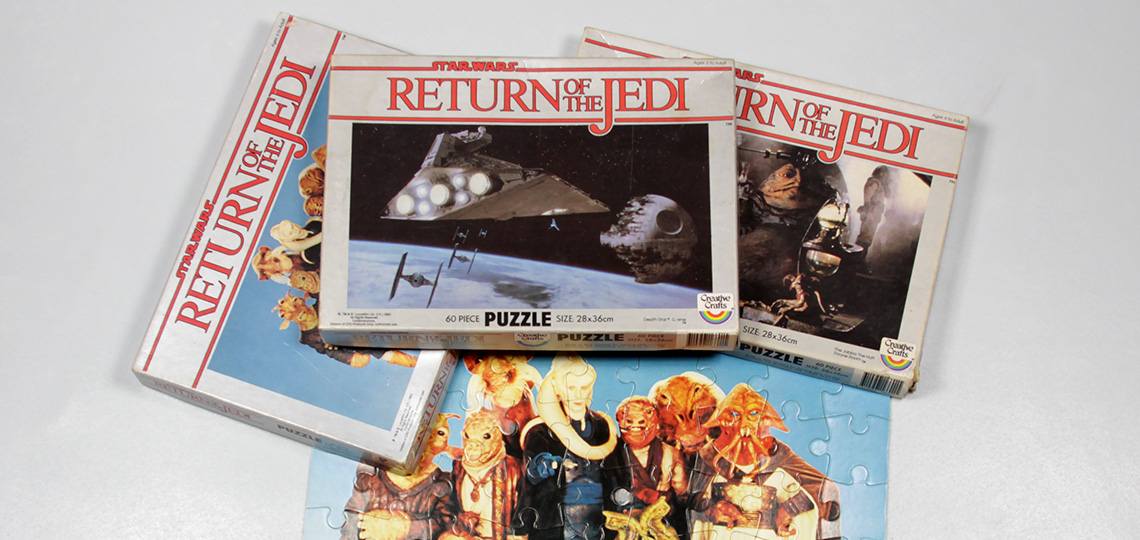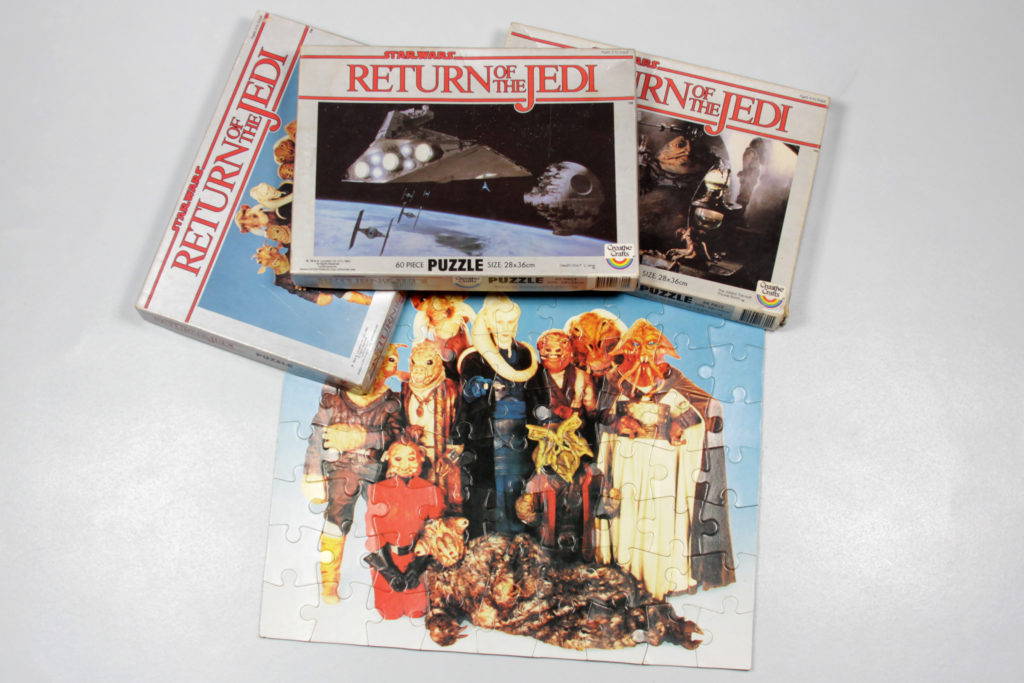 Did you know… that these 1983 Return of the Jedi jigsaw puzzles were made in New Zealand? There were 3 in the set, made by a local General Mills company, Creative Crafts, under a licensing agreement with Toltoys NZ. Look closely on the packaging to read: "Made in New Zealand for General Mills Creative Products Ltd (Australia) and Toltoys (N.Z.) Ltd".
Read more in our article on the Toltoys Star Wars range in New Zealand.