Kids Star Wars Camo PJ Set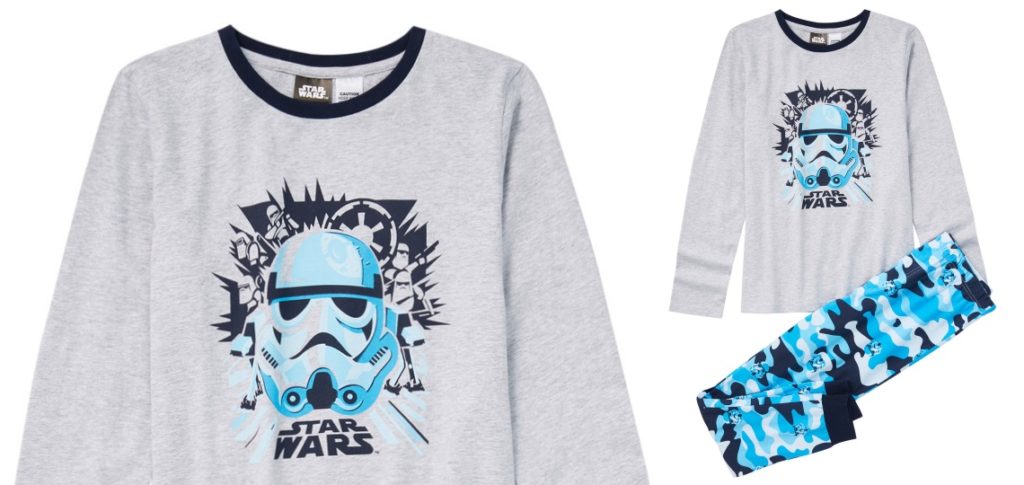 This kid's Star Wars Stormtrooper pyjama set is available at Farmers. The set includes a long sleeve sleep tee with a large Stormtrooper helmet print on the front, and coordinating blue toned camo print sleep pants with a repeating Stormtrooper helmet design.
Welcome to the cool side. This Star Wars themed PJ set features a grey marle long-sleeve tee with blue Stormtrooper image on the front, and the long pants have a coordinating blue camo style Stormtrooper all-over print.
Available in kids sizes 8 to 14, the pyjama set is priced at NZ$44.99 per set – Farmers can ship nationwide, or check your local store.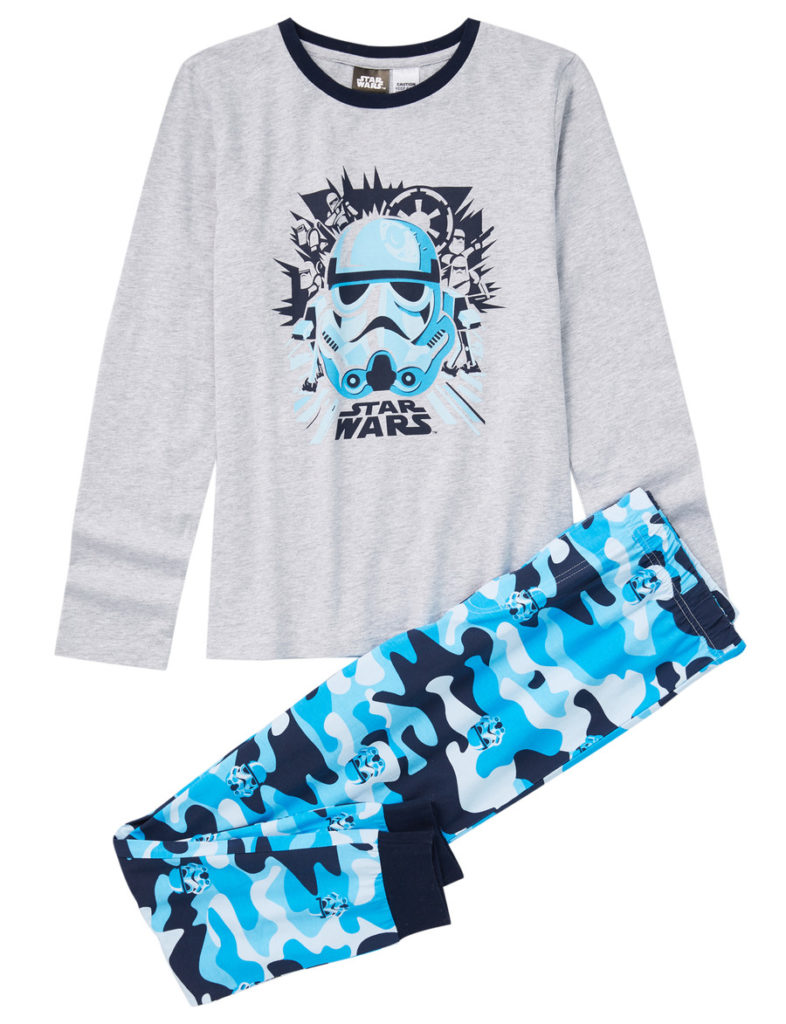 Photos sourced from and belong to Farmers.