Chewbacca Slippers Half Price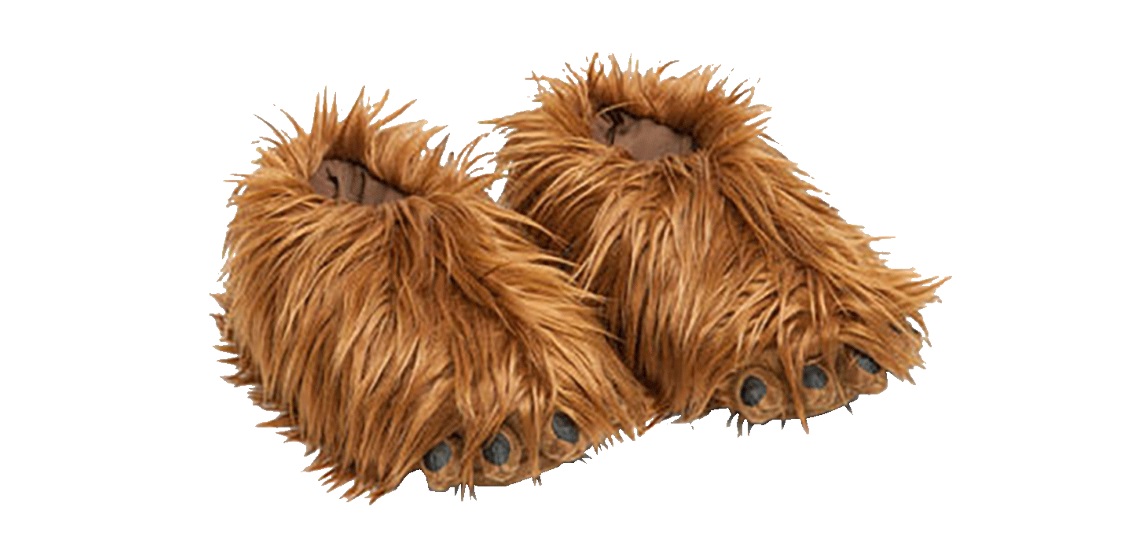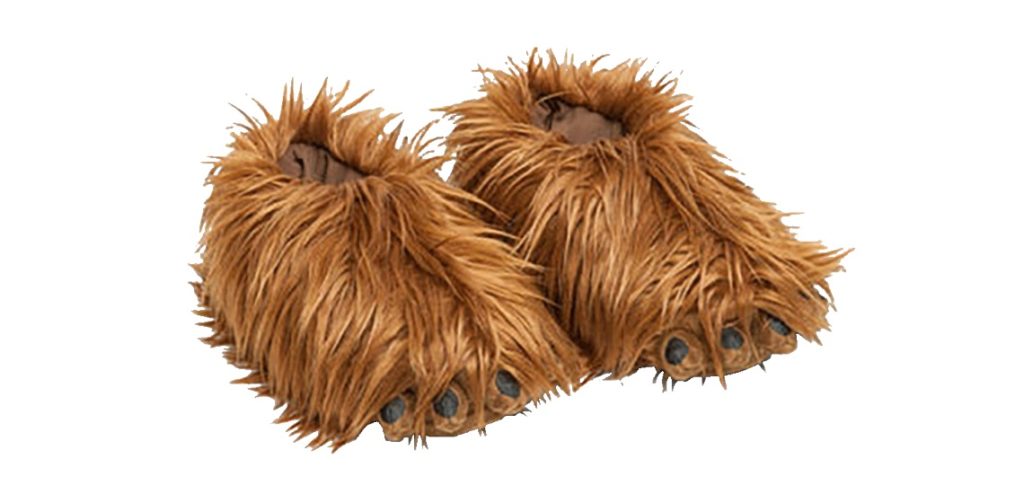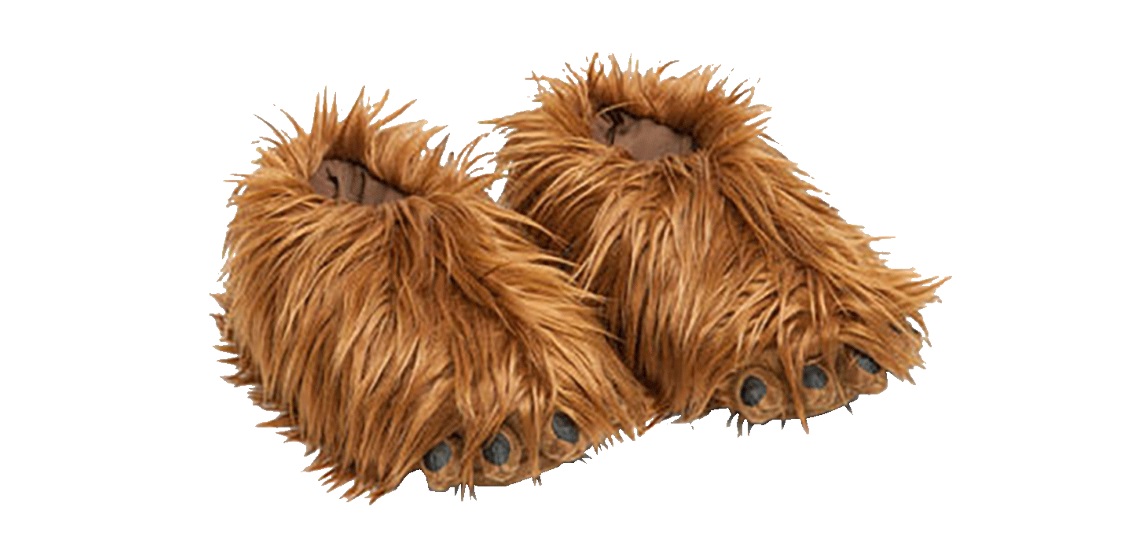 Grab these Star Wars Chewbacca slippers for half price at EB Games! Included in their current 'Biggest Sale Ever' promotion, these adult-size slippers are made from faux fur – and  feature wookiee roar sound effects!
Warm your feet with these fuzzy Wookiee slippers, featuring the sound of Chewbacca (but not the smell). When you walk, these slippers alternate between two different Wookiee roars: RRRAARRWHHGWWR and WAAAAAAAAARGH. And for when you're being a sneakiee Wookiee, there's an on/off switch so you can silence them.
Star Wars Chewbacca Slippers With Sound
Officially-licensed Star Wars merchandise
A ThinkGeek creation & exclusive
Emit two different Wookiee roars when you walk
Each has five Wookiee toes under the fluff
Bottom fabric coated with no-slip dots
Materials: 100% polyester (exclusive of decoration)
Care Instructions: Surface clean. Remove battery box before washing.
Batteries: 4x 1.5V AA batteries (not included)
On/off switch preserves battery life and lets you walk around quietly
One size fits lots of adult humans
Comfortably fits up to a U.S. Men's 13 (AU Men's 12) ( U.S. Ladies' 15)
Interior foot size 30 long x 20cm wide
Usually priced at NZ$69.00 per pair, the slippers are currently on sale for 50% off – NZ$34.50 per pair! EB Games can ship nationwide, or check your local store.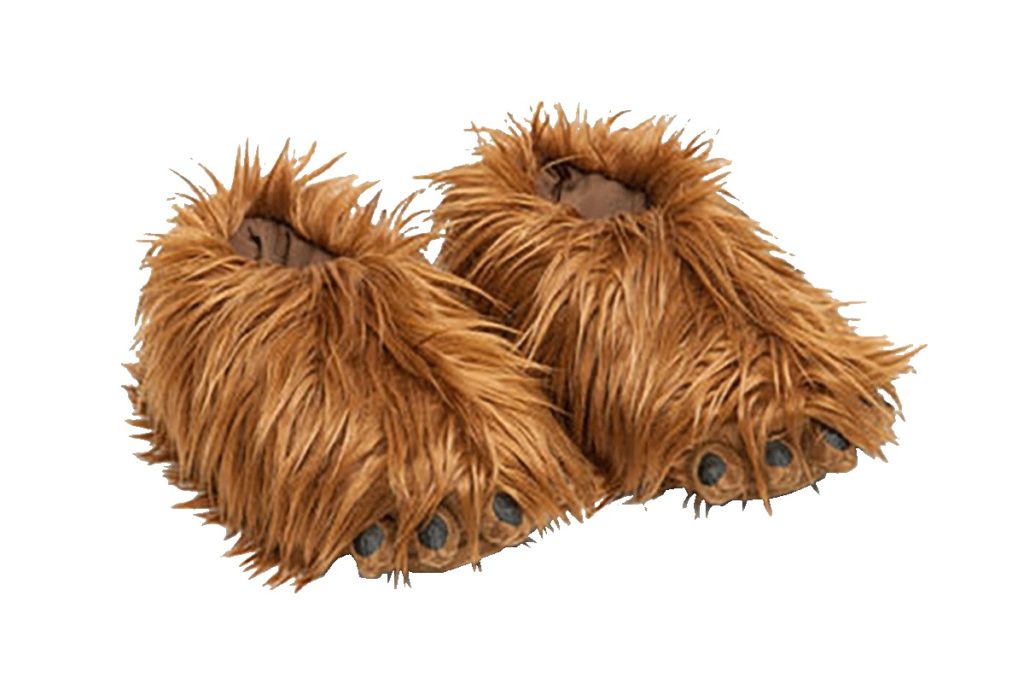 Photo sourced from and belongs to EB Games NZ.