Star Wars Chewbacca Notebook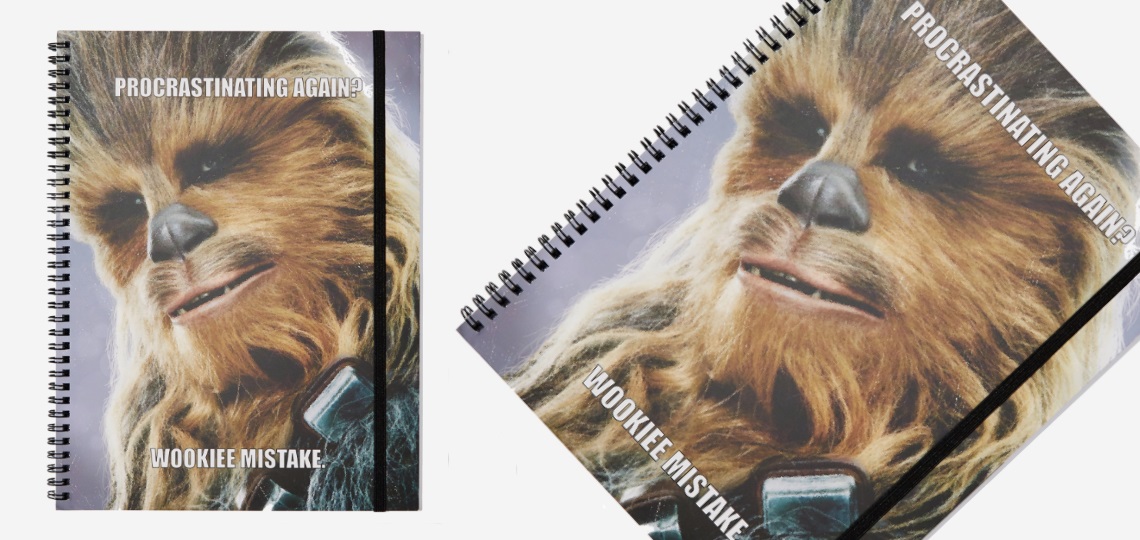 This Star Wars Chewbacca notebook is available at Typo. The A4 size spiral-bound notebook features Chewbacca on the cover, with the text 'Procrastinating Again? Wookiee Mistake'.
The notebook is priced at NZ$7.99 each –  Typo can ship nationwide, or check your local store.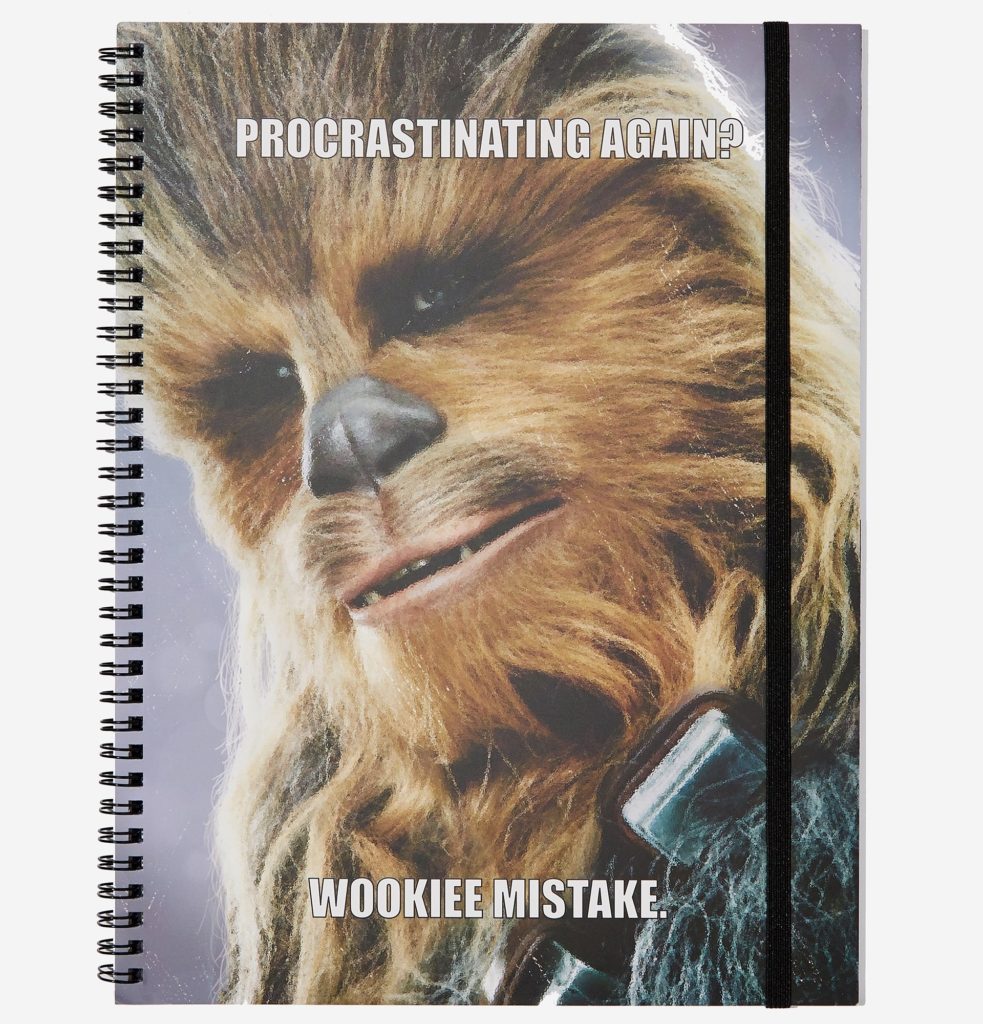 Photo sourced from and belongs to Typo.