Jedi: Fallen Order – Official Reveal Trailer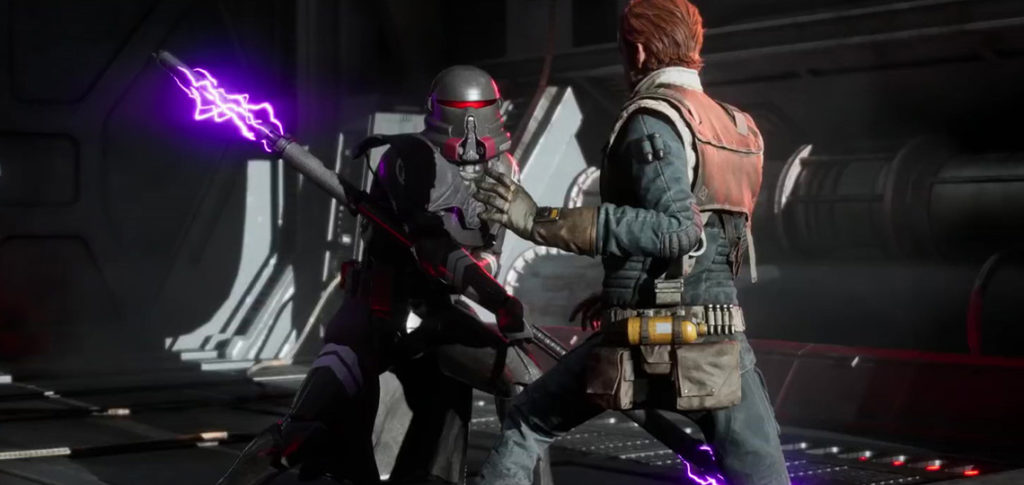 Jedi: Fallen Order is a new game from Respawn Entertainment and Electronic Arts that has been teased for quite some time now, with very little solid information available. At Star Wars Celebration Chicago today, however, the lid was lifted, and the official trailer released. The game is set after Order 66 (Episode III: Revenge of the Sith), and features lone padawan Cal Kestis, fighting to survive and evade inquisitors and purge-troopers.
Feel the Force
Hone lightsaber combat forms to refine striking, blocking, and dodging your enemies. Use your Jedi weapon and the Force to take on any challenge.

A New Star Wars Story
As one of the last Jedi, you must do whatever it takes to survive. Complete your training before the Inquisitors discover your plan to rebuild the Jedi Order.

The Galaxy Awaits
Explore ancient forests, windswept cliffs, and haunted jungles as you decide when and where you want to go next.
Check out screen-caps below for a closer look at the detail in the trailer.
Pre-order from Mighty Ape now.
You can watch the full trailer on the official EA YouTube channel, and find out more details over at the official Electronic Arts website.
Jedi: Fallen Order Trailer Gallery