Free Comic Book Day 2019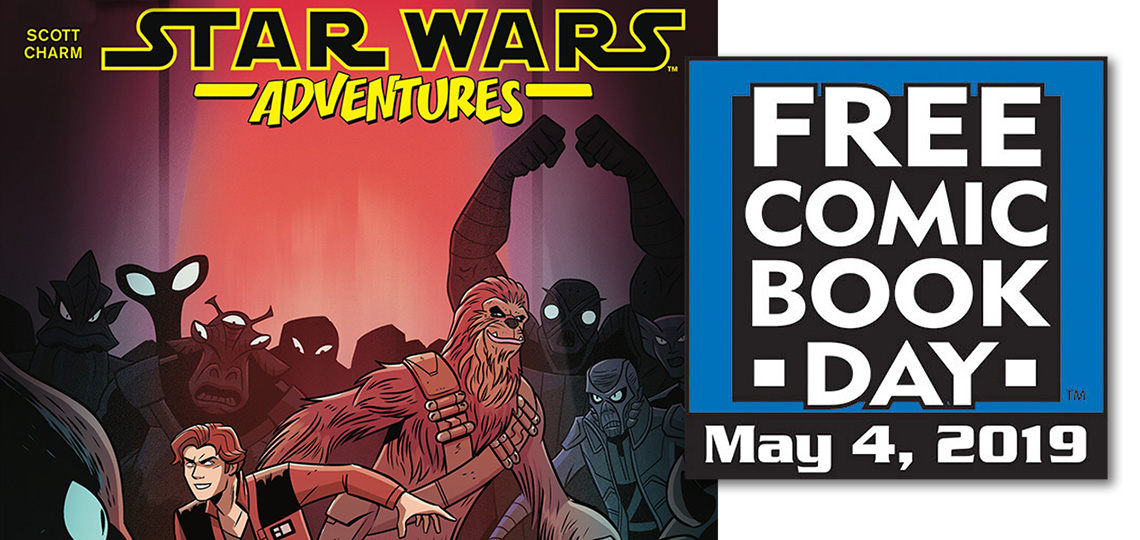 This year's Free Comic Book day event, which is less than a month away, falls on Star War Day, May 4th. Although we don't always get all of the available titles here in New Zealand, one of the free comics listed on the official event website is a Star Wars Adventures issue, from IDW Publishing. Check out more details about this comic, including preview pages, here, and keep an eye on your local comic store for more news about this event.
Writer: Cavan Scott
Artist/Cover Artist: Derek Charm
The stars have aligned: This year, Free Comic Book Day coincides with Star Wars Day! Han and Chewie race against pirates in a search for one of three identical droids that contain the location of a legendary treasure. But what our favorite smugglers don't know is the other two droids are booby trapped! Trickery and double-crosses abound in this original story set before A New Hope! May the Fourth be with you!
Rating: Teen
In Shops on Free Comic Book Day!