Second Star Wars Comic Silver Foil from NZ Mint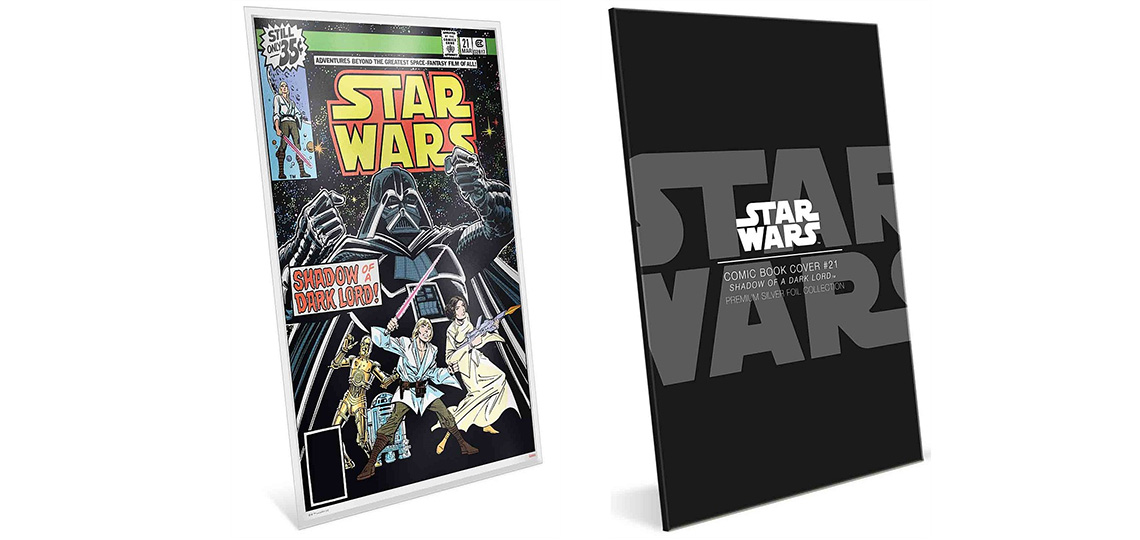 The second release in New Zealand Mint's Star Wars Comic silver foil collection features a reproduction of the cover of issue 21 from the classic Marvel Star Wars comic series. It measures 175 x 262mm, is made from 35g of silver, and includes an acrylic holder.
Based on Carmine Infantino and Terry Austin's artwork, this second release in our Star Wars Comic Book Covers Collection features a replica of the Star Wars #21 cover from March 1979, commemorating the twenty-first issue of the Star Wars series of comic books.

This striking 35g premium silver foil incorporates both colour and engraving, and features Luke Skywalker, Princess Leia, C3PO, R2-D2 and the Sith Lord himself, Darth Vader.

The foil is housed in a clever acrylic holder, which has been designed to allow for easy display. Packaged inside a complementary Star Wars themed carrier, this makes for a fantastic gift or keepsake for any Star Wars or Pop Culture fan.

Strictly limited to 10, 000 foils worldwide, don't miss out on this innovative precious metal replica!