'Galaxy of Adventures' Action Figures at The Warehouse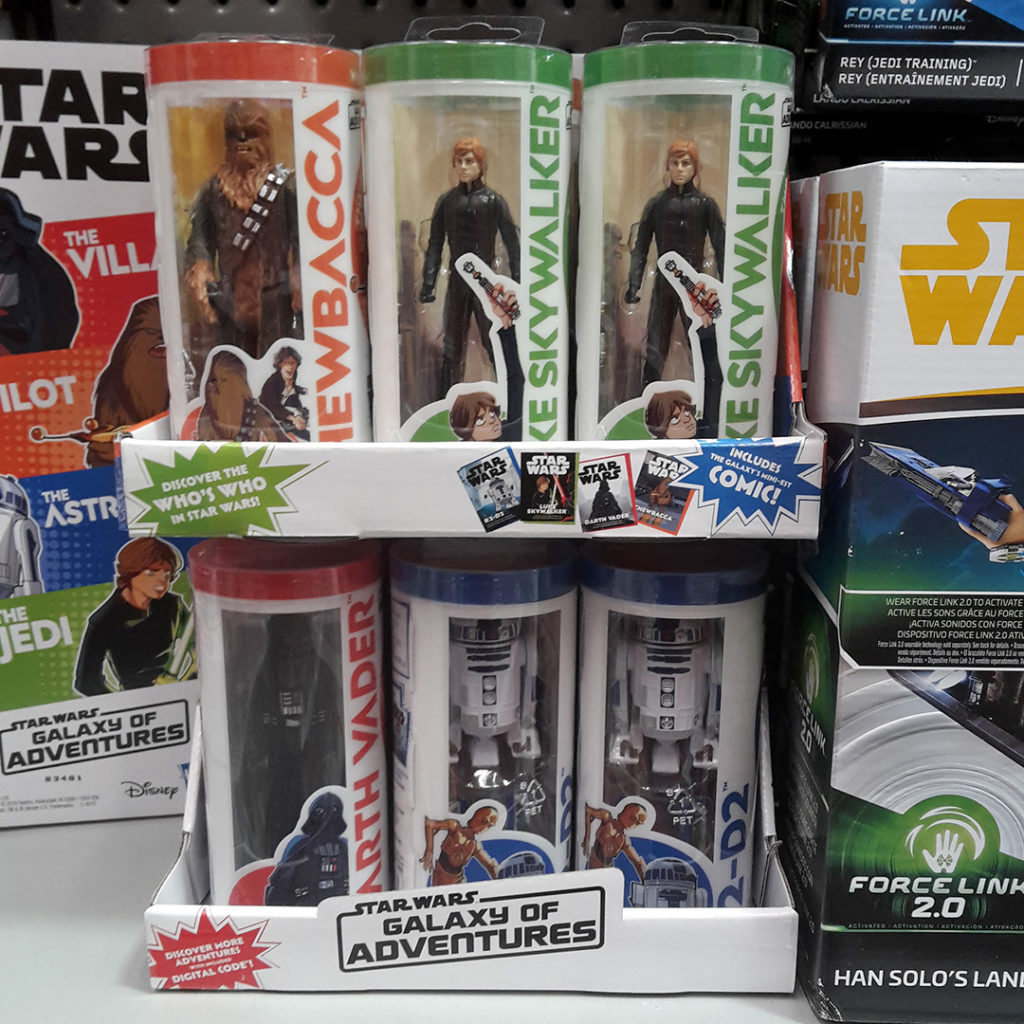 Action figures from the 'Galaxy of Adventures' online web series, designed to introduce younger kids to the heroes and villains of the franchise, are now at branches of The Warehouse. These standard 3.75″ 5-point-of-articulation figures from Hasbro are priced locally at $14, and there are 4 characters in the first wave (Darth Vader, Luke Skywalker, R2-D2, and Chewbacca). They come in neat little tube packages, with a mini-comic featuring their respective adventures.
These products don't seem to be on The Warehouse website just yet, but will likely be added shortly.