Star Wars Comic Cover Silver Foil from NZ Mint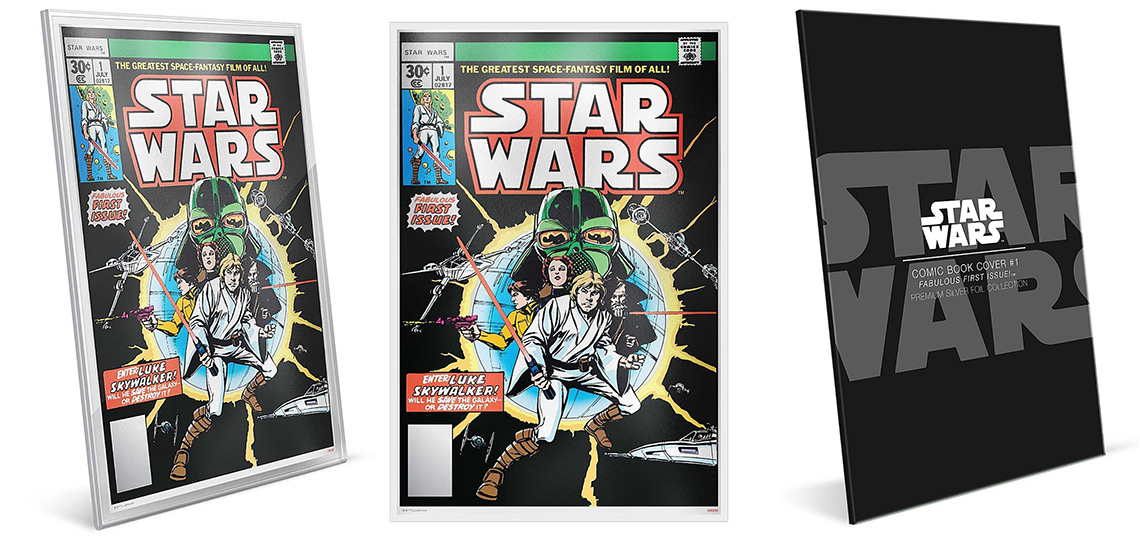 The latest Star Wars product line is one of my favourites – a new silver foil (175 x 262mm, 35g silver) featuring a reproduction of the first Marvel Star Wars comic, which contained part one of the movie adaptation. I really hope we see more comic covers like this.
This first striking premium silver foil features a replica of the Star Wars #1 cover from April 1977, commemorating the first issue of the Star Wars series of comic books.

This vibrant 35g fine silver collectible incorporates both colour and engraving, and features Luke Skywalker, Obi-Wan Kenobi, Princess Leia and Han Solo, Darth Vader, the Death Star, X-Wing, Y-Wing and TIE-Fighters in the background.

The foil is housed in an innovative acrylic holder, designed to allow for easy display. Packaged inside a complementary Star Wars themed carrier, this makes it a unique collectible for any Star Wars or Pop Culture fan.

With only 10, 000 foils available worldwide, don't delay in placing your order for this innovative precious metal replica!