Latest Vintage Collection Figures at The Warehouse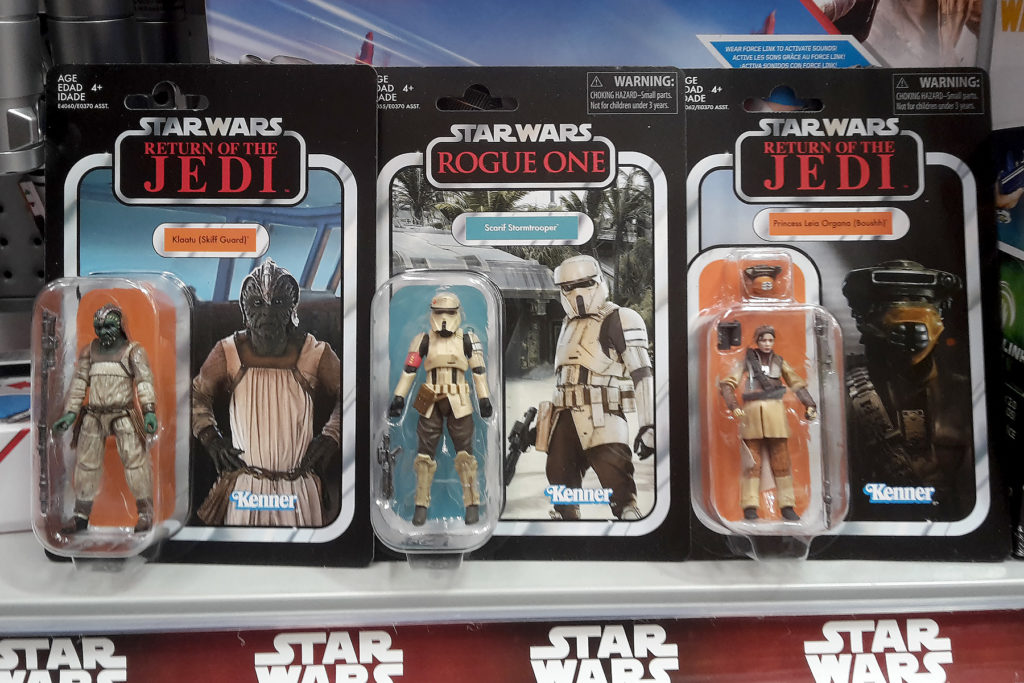 The latest wave of Star Wars: The Vintage Collection 3.75″ action figures are showing up in branches of The Warehouse around the country. These don't seem to be on their website just yet, so check your local store.
This wave includes Klaatu (Skiff Guard), Princess Leia in Boushh disguise, Yak Face, Scarif Stormtrooper, and a Range Trooper from Solo: A Star Wars Story.
Thanks to Shane M who first bought these to our attention in the SWNZ Facebook Group.