SWNZ News Digest – 09 Dec 2018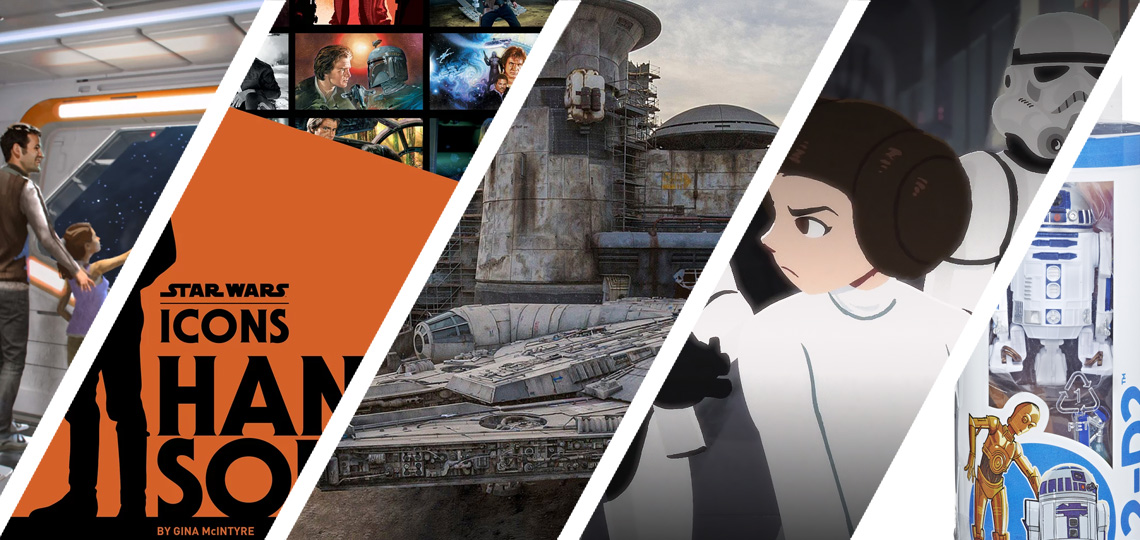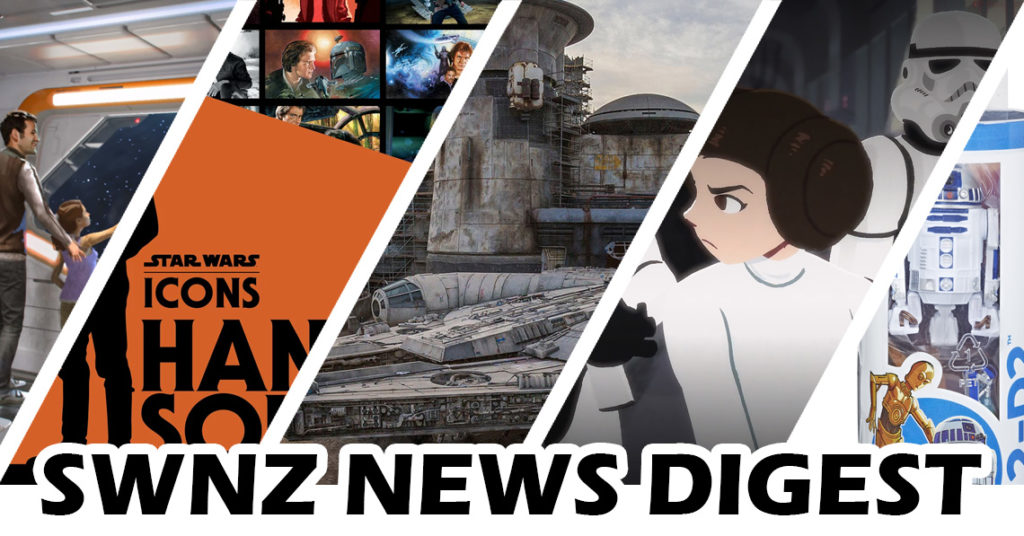 Welcome to the SWNZ News Digest, where we keep you up to date with all the recent official Star Wars news headlines and links, in case you missed them, or because they are exciting enough to re-visit. Lots of stories and cool insights to catch up on this week…
---
Millennium Falcon at Galaxy's Edge, Disneyland
The Millennium Falcon has arrived at Galaxy's Edge, the under-construction Star Wars section of Disneyland in Anaheim, California. This first official image debuted on the Disney Parks Blog Facebook page – check it out here.
The Galaxy's Edge Star Wars-themed extensions are due to open at Disneyland in the US Summer of 2019 (NZ Winter, i.e., June-Aug) and at Walt Disney World in the US Fall 2019 (NZ Spring, i.e., Sep-Nov).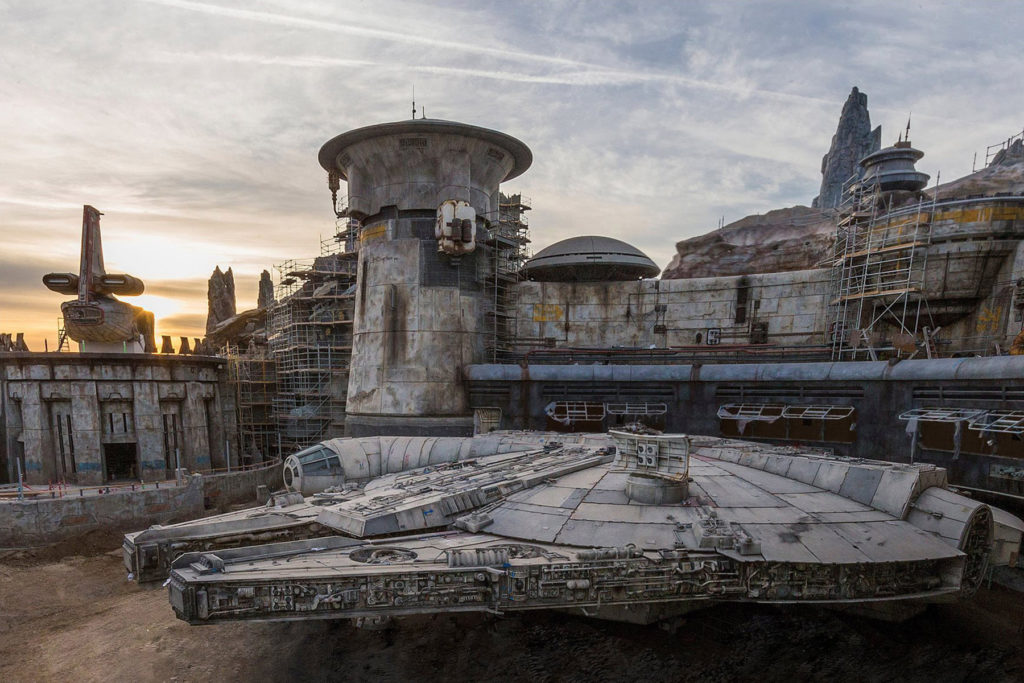 ---
Nick Nolte Joins Pedro Pascal in 'The Mandalorian'
While not strictly an official announcement, this info comes from a reliable source, so we believe it's worth sharing – The Hollywood Reporter has revealed that actor Nick Nolte has joined the cast of The Mandalorian, the live-action Star Wars series that will launch on Disney's upcoming streaming service, known as "Disney+". No information on what sort of role he might be playing, or in which episode(s) we can expect him to appear.
Read the full article with additional details of other actors involved in this production (Pedro Pascal, Gina Carano) at TheHollywoodReporter.com.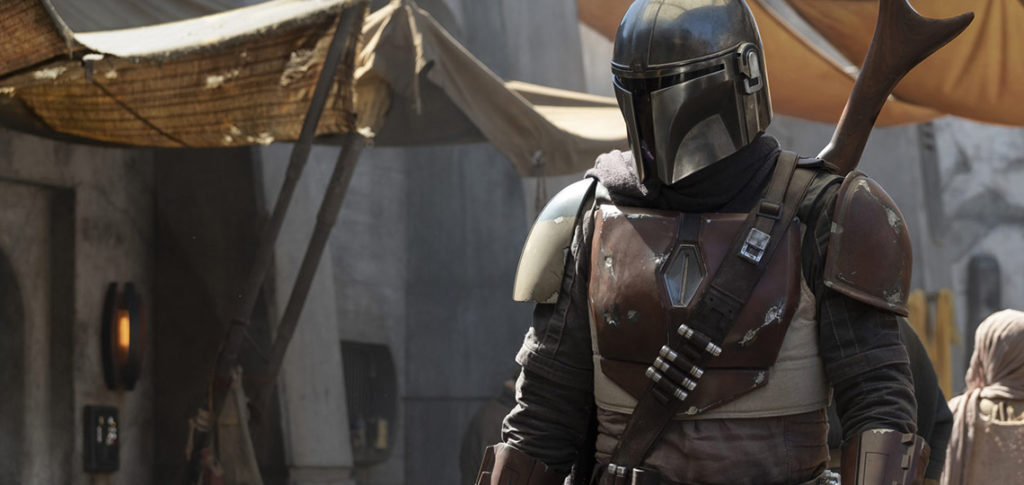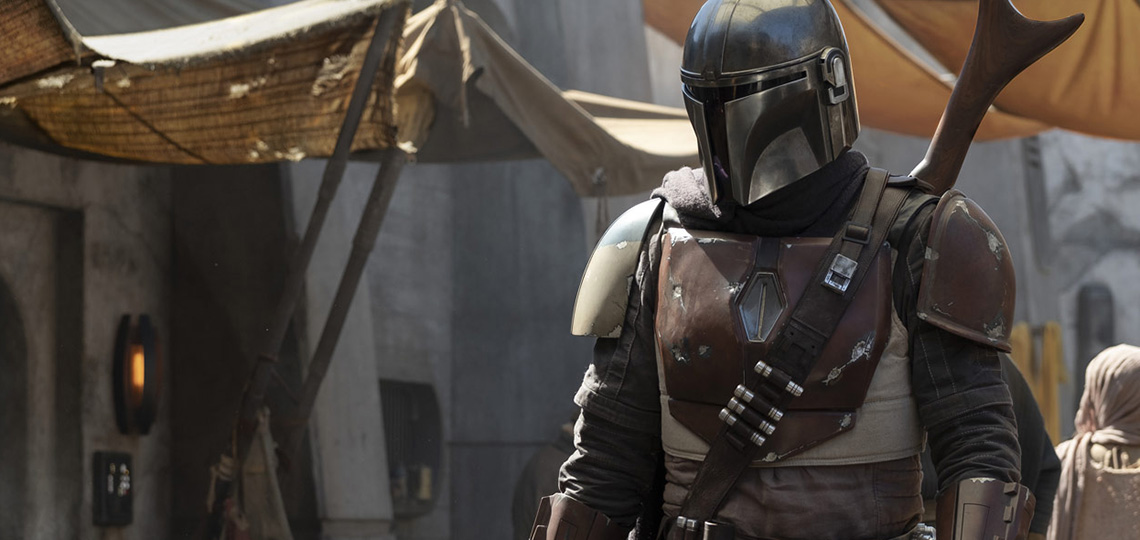 ---
Florida Star Wars Hotel Details
Some very interesting details have been discovered about the Star Wars hotel/resort currently being built next to Star Wars: Galaxy's Edge at Disney's Hollywood Studios (Orlando, Florida). We talked a bit about the Star Wars hotel in our last SWNZ Podcast – since that time, theme-park blog TheCoasterKings has undertaken some sleuthing to uncover a bunch of plans and blueprints of the hotel that have been officially lodged as part of the construction permitting process. This new information gives us solid clues about the cabins, main concourse, transportation departure gates, and restaurant, all of which will maintain the immersive Star Wars theme that is expected to underpin the whole hotel experience.
Head on over the TheCoasterKings.com for full details.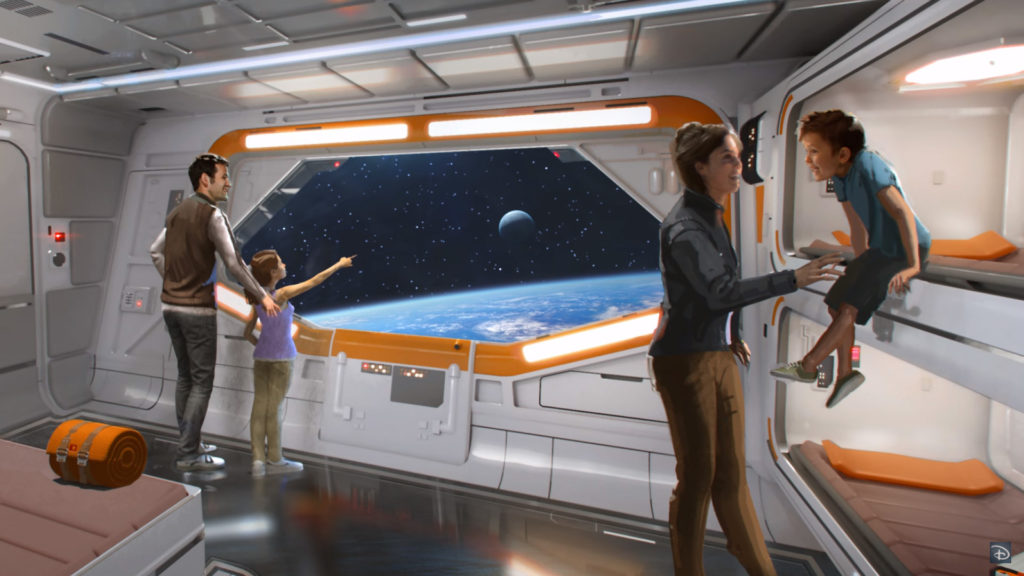 ---
More Galaxy of Adventures Animated Episodes
Five new animated video shorts in the Galaxy of Adventures series have been released. These brief clips are aimed at introducing Star Wars characters and plot elements to children who may not have seen the Original Trilogy or Prequel Trilogy movies before. The new videos include:
Princess Leia vs Darth Vader
Luke Skywalker vs the Death Star
Han Solo – Galaxy's Best Smuggler
Chewie vs Holochess
Luke vs Emperor Palpatine
Watch the new episodes at Disney's new Star Wars Kids site. You can also access other related material through that site such as the "Fun Fact" videos and PDF comics related to each adventure and character.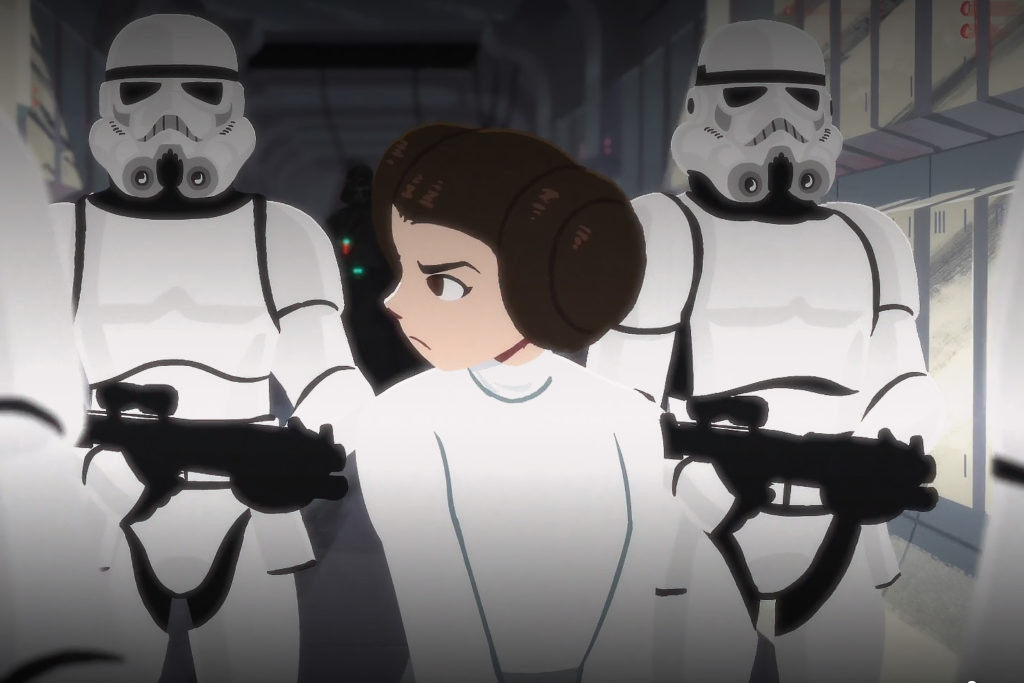 ---
Preview Star Wars Icons: Han Solo
Star Wars Icons: Han Solo is a new 240-page book out now in hardcover format. Entertainment Weekly takes a look inside, covering some of the included Harrison Ford interviews that give insight into filming The Empire Strikes Back scenes set on Hoth – read their preview at EW.com.
This book can be purchased from Book Depository ($74.34) or Mighty Ape ($75.00).
Star Wars Icons: Han Solo covers the character's entire journey, from his genesis in George Lucas's first drafts of Star Wars to Harrison Ford's iconic performances in the original three films and The Force Awakens, and the character's rebirth in Solo: A Star Wars Story. The book also takes an in-depth look at Solo's role in the Star Wars universe, through novels, comics, video games, and more, and the indelible impression the character has made on pop culture. Illustrated with a treasure trove of rare and previously unseen imagery, including candid on-set photography and stunning concept art, this deluxe volume also features exclusive new interviews with Harrison Ford, Alden Ehrenreich, Mark Hamill, Billy Dee Williams, Peter Mayhew, Ron Howard, J. J. Abrams, Lawrence Kasdan, Jonathan Kasdan, and many more key creatives.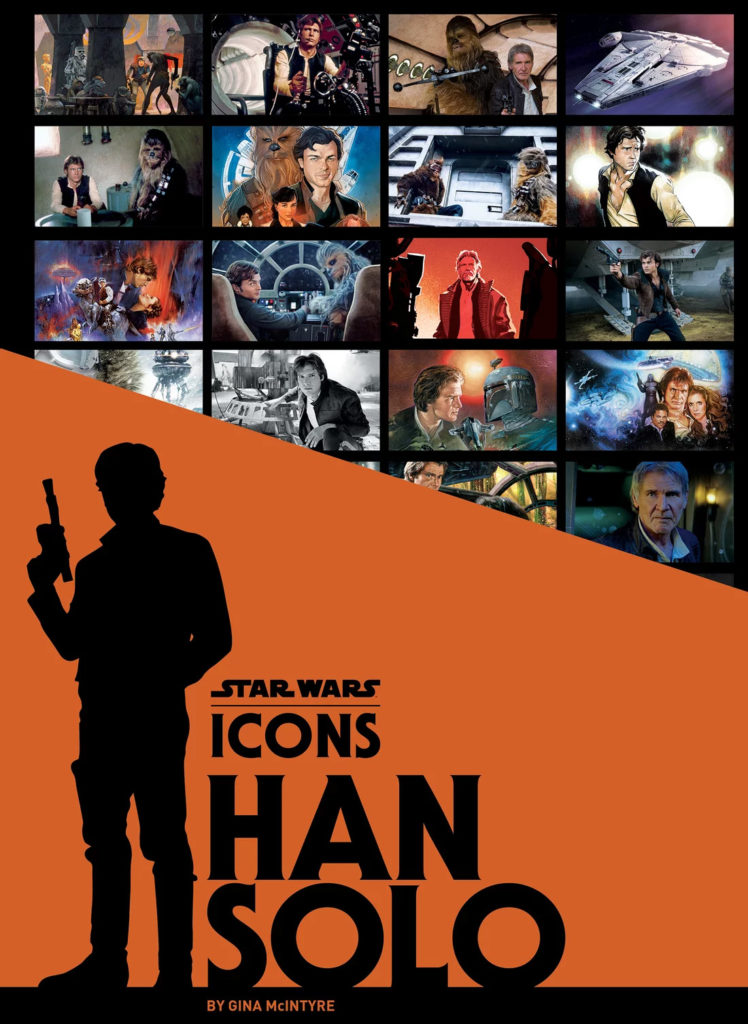 ---
Galaxy of Adventures Action Figures
Hasbro will be releasing a series of action figures associated with the Galaxy of Adventures animated shorts. Each 3.75″ figure comes with a mini-comic detailing their respective role in the Star Wars movies and universe. The first wave of four figures (Luke Skywalker, Chewbacca, R2-D2, and Darth Vader) are available in the US now, and more images can be seen at Walmart.com. It's not clear if/when we'll see these locally, but we'll cover that info if they do show up, so stay tuned for our Store Reports.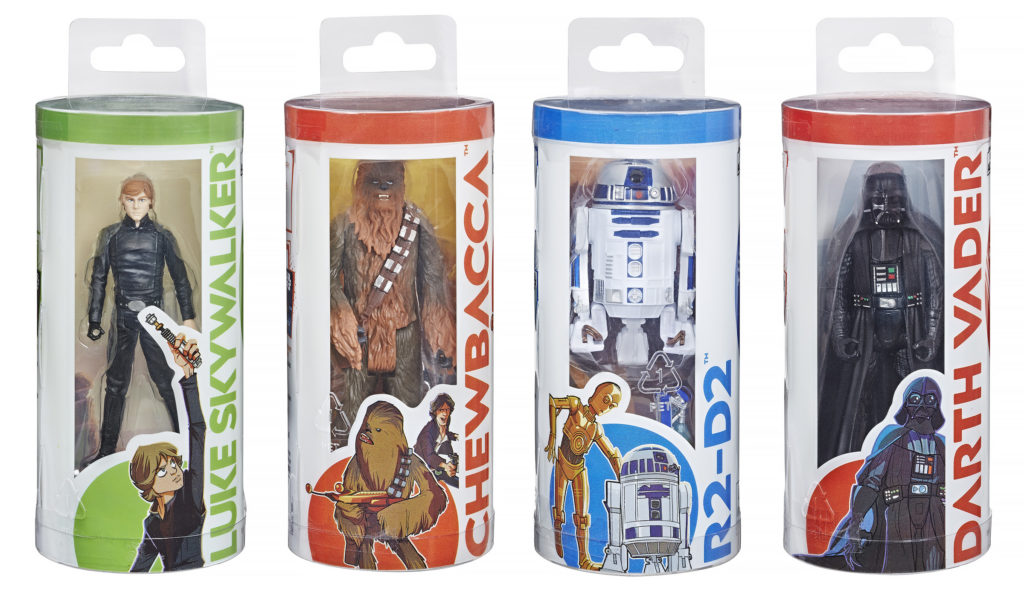 ---
Star Wars Grammy Nominations
The nominations for the 2019 Grammy awards have just been released, and Star Wars composers John Powell and John Williams have been nominated for their respective work on Solo: A Star Wars Story and Star Wars: The Last Jedi.
The Grammy Awards ceremony will take place on 11 February 2019 (NZT). Fingers crossed for some Star Wars wins!
---
Third Thrawn Novel Announced
StarWars.com has new details about the third novel in Timothy Zahn's Thrawn series, entitled Thrawn: Treason, which is due out mid next year.
Read more details at StarWars.com.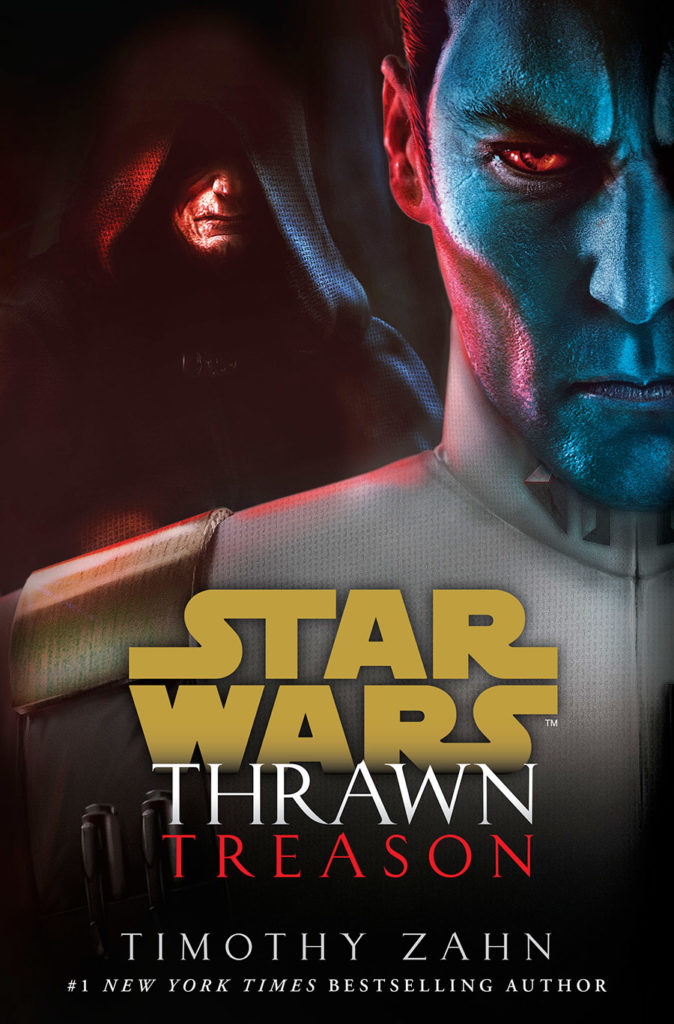 ---
Vader Comic Series: Dark Visions
StarWars.com also has info about a new, upcoming limited Darth Vader comic series from Marvel, which "explores a side of Vader that neither fans nor the galaxy have ever seen before". Only a few details have been shared at this point, including the creative team – check out the announcement article at StarWars.com.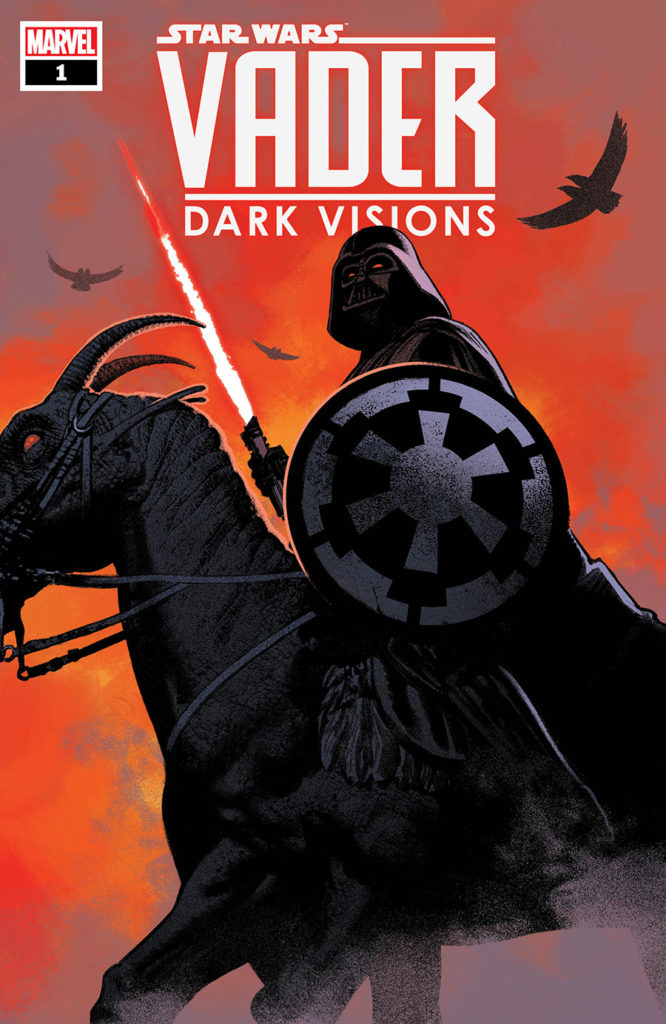 ---
Visual FX Videos from ILM
For those who like "behind-the-scenes" and "making of" clips, ILM have released a couple of brief videos showing some of the development of key scenes from Solo: A Star Wars Story, with more expected on their YouTube channel soon. Check them out below: