SWNZ News Digest – 21 Nov 2018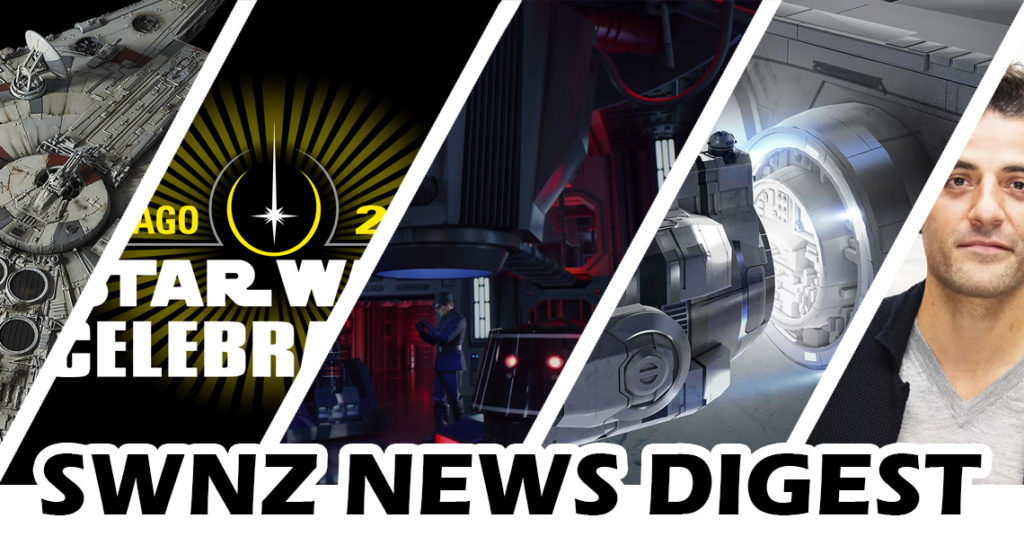 Welcome to the SWNZ News Digest, where we keep you up to date with all the recent official Star Wars news headlines and links, in case you missed them, or because they are exciting enough to re-visit.
---
Galaxy's Edge Updates
A few big updates for the Disney Parks Galaxy's Edge Star Wars additions that are in progress. Entertainment Weekly has released an article with a number of videos in it, including John Williams conducting the new score he has composed to go with the Star Wars theme park additions, and teaser videos for the two main rides that will be added (Millennium Falcon: Smugglers Run and a space battle called Rise of the Resistance, which takes place aboard a First Order starship). They also share some details about the Star Wars-themed Disney hotel: "It's an innovative concept that turns the accommodations into their own ride with a multiday experience that immerses visitors amid characters inhabiting an orbiting luxury starship."
Check out the full article at Entertainment Weekly, with similar material also published at StarWars.com.
In a separate coverage, the New York Times website has an article about Disney's future strategies and budgeting plans for their theme parks… in short, lots of money is being poured into upgrades and expansions. On the topic of the Star Wars developments, they add a few specific details:
In 2019, Disney World and Disneyland will open matching 14-acre "lands" called Star Wars: Galaxy's Edge. On one lavish attraction, guests will board an Imperial Star Destroyer, where roughly 50 animatronic stormtroopers await in formation. On another, guests will be able to pilot an interactive Millennium Falcon.

"It's a personalized intergalactic ride — live your own 'Star Wars' story," said Scott Trowbridge, the Disney creative executive overseeing the Galaxy's Edge projects. "If you crash into a wall, that's what you will see out the cockpit window."

The Millennium Falcon ride will use real-time video rendering technology invented by Industrial Light & Magic that responds to the way guests use 200 cockpit controls.
Read the full article at NYTimes.com.
---
Star Wars Celebration Guest Announcements
The first batch of guests for the Star Wars Celebration convention next year have been announced. The list is made up of authors and book illustrators, including: Jeffrey Brown, Katie Cook, Delilah Dawson, Alexander Freed, Timothy Zahn, Claudia Gray, Cavan Scott.
Read the full announcement at StarWars.com.

---
Behind the Scenes at Bandai
StarWars.com recently interviewed Bandai kitset designer Yohei Nagasawa and manager Hideki Fukuchi to learn more about how their precisely-crafted model ships and vehicles are created.
Check out the full article at StarWars.com, and take a look back at our previous coverage of Bandai models and their local availability.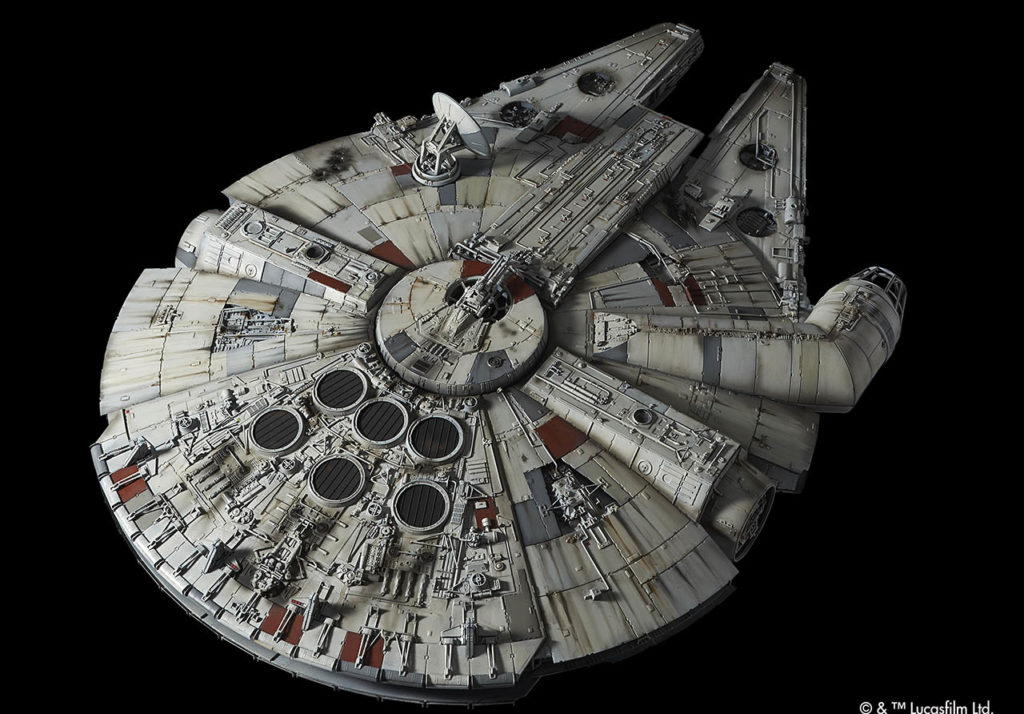 ---
Oscar Isaac on Episode 9 and Carrie Fisher
Oscar Isaac (Poe Dameron) was recently interviewed about his recent role as painter Paul Gauguin in "At Eternity's Gate". He talks about his recent work beyond that film though, including sharing details about Episode 9, particularly in the context of Carrie Fisher's absence:
Isaac promises the still-untitled ninth film will pay appropriate homage to Leia—and to Fisher's sense of fun. "The story deals with that quite a bit," he says. "It's a strange thing to be on the set and to be speaking of Leia and having Carrie not be around. There's definitely some pain in that." Still, he says, compared to the first two installments, "there's a looseness and an energy to the way that we're shooting this that feels very different."

"It's been really fun being back with J.J., with all of us working in a really close way. I just feel like there's an element of almost senioritis, you know?" he laughs. "Since everything just feels way looser and people aren't taking it quite as seriously, but still just having a lot of fun. I think that that energy is gonna translate to a really great movie."

Fisher's absence is felt keenly on set, Isaac says. As if to reassure us both, however, he reiterates: "It deals with the amazing character that Carrie created in a really beautiful way."
Read the full interview at TheDailyBeast.com.