'Revenge of the Sith' Poster Coin from NZ Mint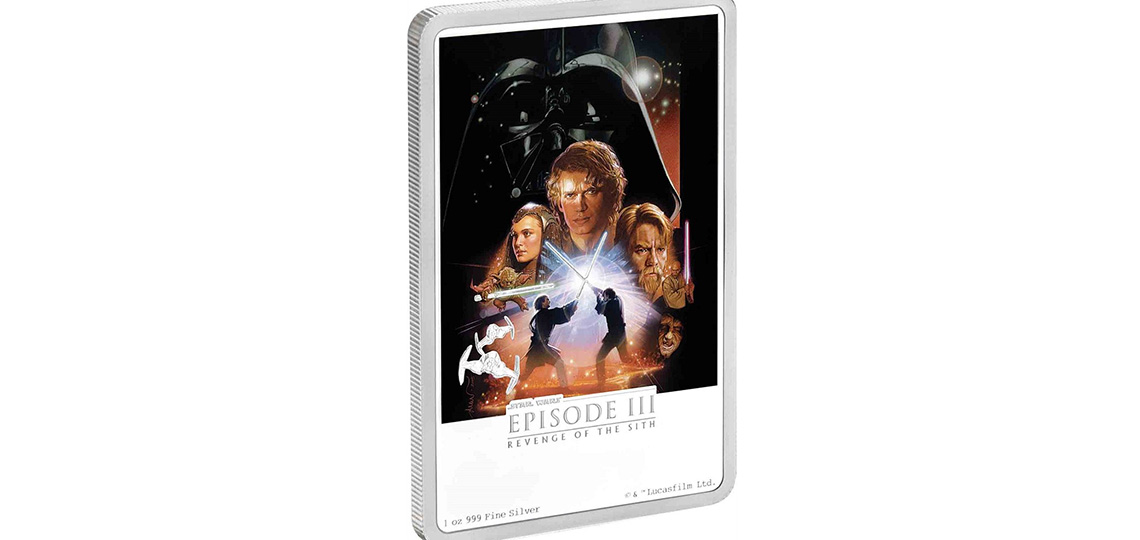 The legal tender Poster Coin products from NZ Mint will ultimately form a collection covering all 9 of the core Star Wars movies (as detailed in our interview with the company here). The poster coins are being produced in the order that they were originally released – the sixth in the series therefore, now available to order, features Revenge of the Sith artwork. This rendition of the Episode 3 movie poster is made from 1oz of silver, and comes with an attractive acrylic display holder.
And for something a little different, the inaugural NZ Mint Season's Greetings 5g Silver Coin Note is now available. This Silver Coin Note incorporates both colour and engraving, and features an image of Darth Vader "embracing the Christmas spirit by the fireplace. Look closely and you'll find more Star Wars characters featured humorously in the design". This item comes with a unique holder, designed like a Christmas card.