Star Wars Bath Sets at Farmers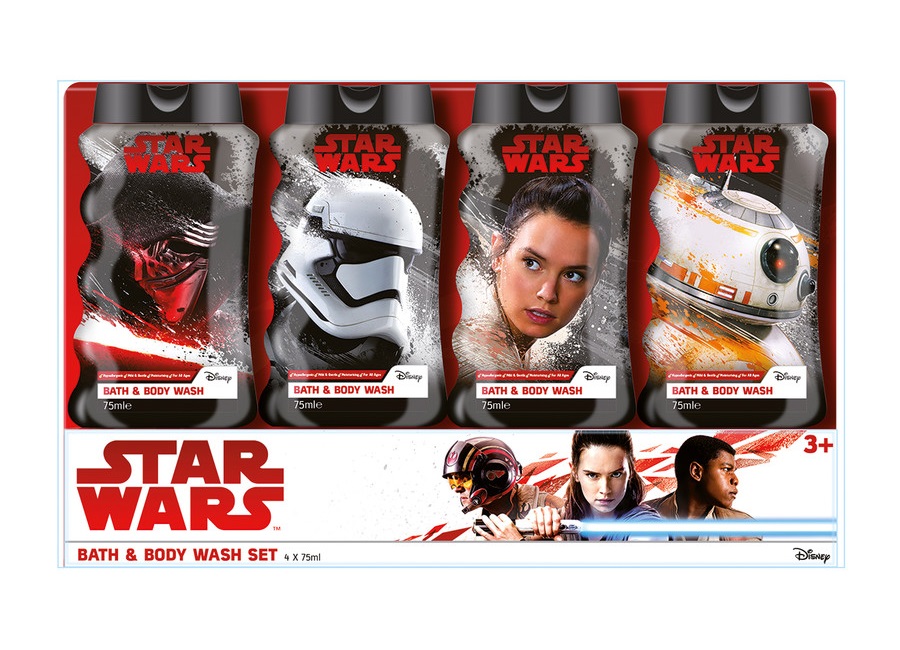 These new Star Wars bath sets are now available at Farmers. The first is a bath and body wash set, containing four 75ml bottles of body wash – each bottle features a different character (Kylo Ren, Stormtrooper, Rey, and BB-8). The second set includes a bottle of body wash, and a 'water cannon', with two targets. A fun Star Wars themed bath toy, with a stormtrooper-themed water squirt toy to knock down Resistance character targets.
Both sets are available to buy online, or check your local Farmers store.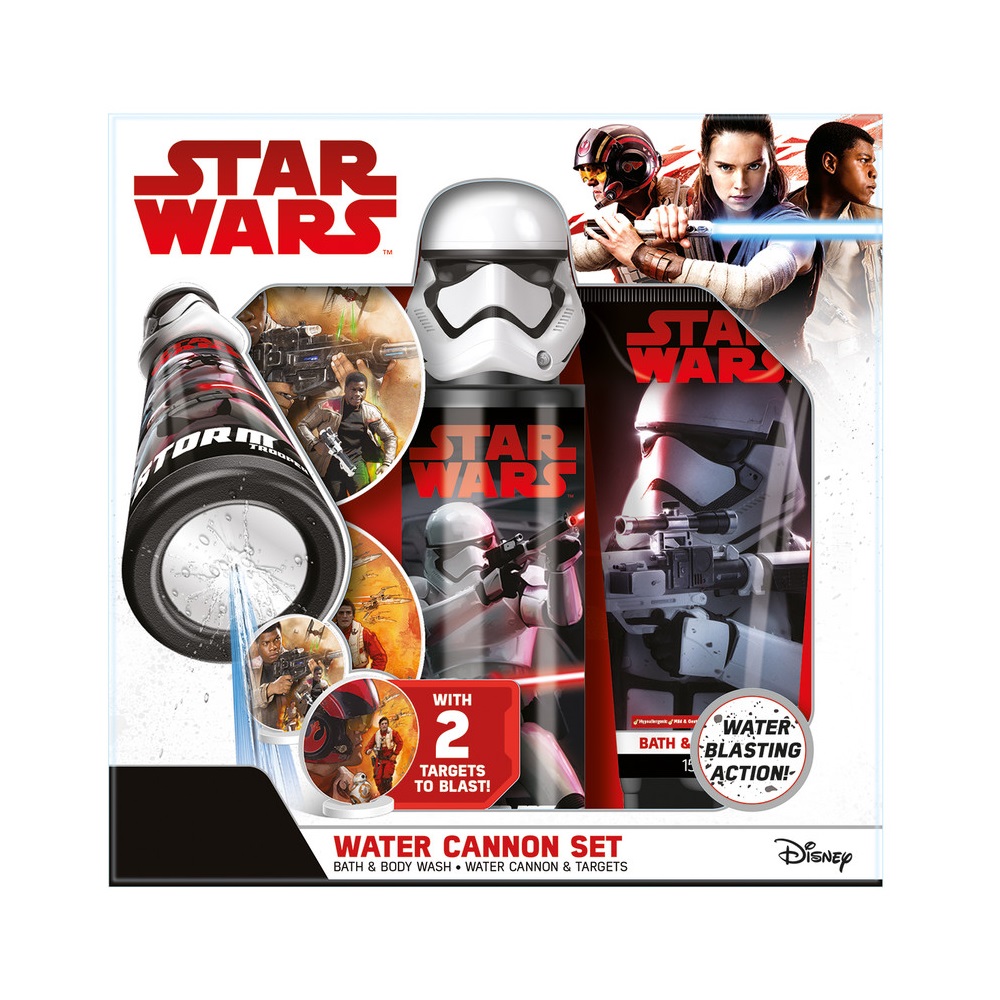 Photos sourced from and belong to Farmers.