Star Wars Drink Bottles at Cotton On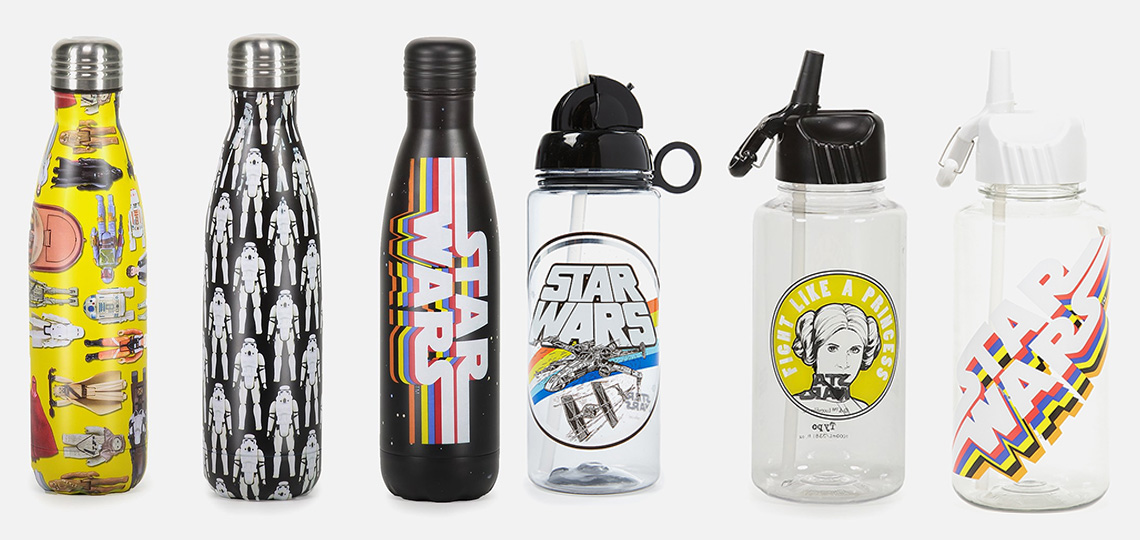 The new Star Wars range at Cotton On and Typo stores includes a number of different drink bottle designs. The metal drink bottles are 500mL in volume, while the plastic products are either 500mL or 1000mL (images on this page are not to scale).
Prices correct at time of writing (some items are currently discounted, so pricing may vary over time).