They're Back! – Star Wars Garden Statues at Bunnings
They last showed up in large numbers across the country in December 2018… now the incredibly popular Star Wars garden statues at Bunnings have returned, with additional characters added to the range. Han Solo, Chewbacca, and BB-8 join the previously available half dozen of Darth Vader, Stormtrooper, Princess Leia, Yoda, C-3PO and R2-D2. We've heard from the manufacturer that the new BB-8 is in fact a New Zealand exclusive (in Australasia), and is limited in number.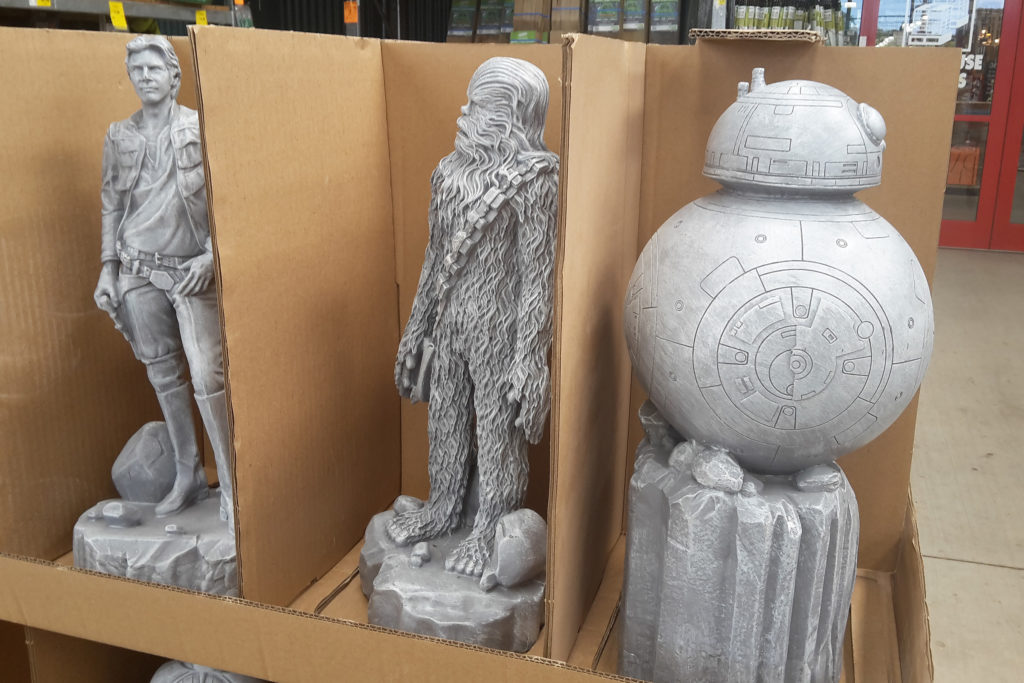 We've heard reports from all around the North Island so far, and expect distribution to hit the South Island very soon. These faux-stone statues stand about 42cm tall, are made from resin, and are priced at $29.00.
Last time around, these Star Wars character statues sold out in pretty short order, so check you local branch of Bunnings hardware stores, or give them a phone call to check stock levels or expected arrival dates. The overall detailing in their sculpts is clean and surprisingly accurate for their price and the fact they are designed to live outside in your garden – we can see why they're so popular, and they are priced to sell fast.