SWNZ Forums Upgraded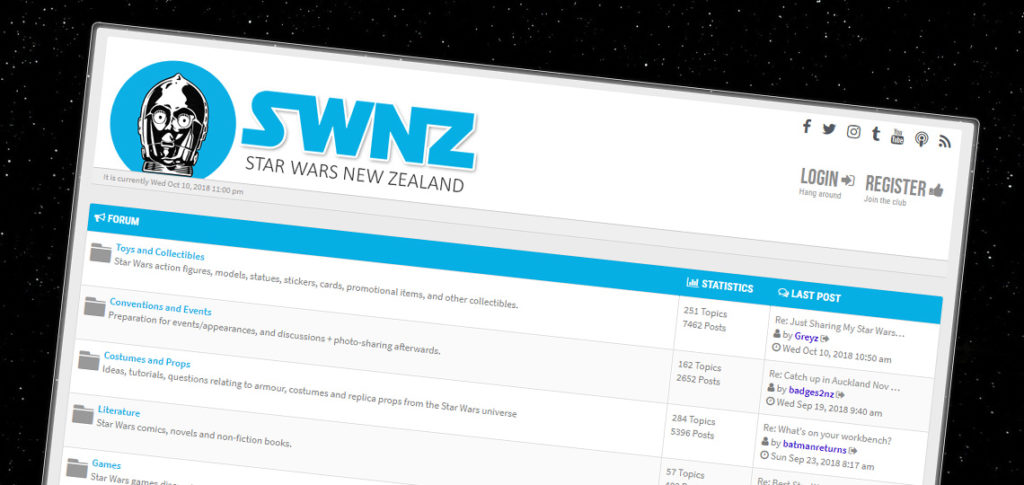 The SWNZ Forums have just undergone a face-lift in order to upgrade both the PHP version on the SWNZ server, and the message board software that the forums run on. A primary benefit of this face-lift is that the forums are now fully responsive and accessible on mobile devices (even down to smaller smart phones).
The SWNZ Forums have been running since 2009, and contain conversations and photos covering all Star Wars hobbies, and related to all aspects of the fandom. As of today's date, they contain Total posts 24574 total posts, 1884 total topics, and 603 total members, not to mention nearly 5GB of image attachments spread across all of that content.
Join in the discussion with other local Star Wars fans at www.SWNZForums.co.nz.