SWNZ News Digest – 10 Oct 2018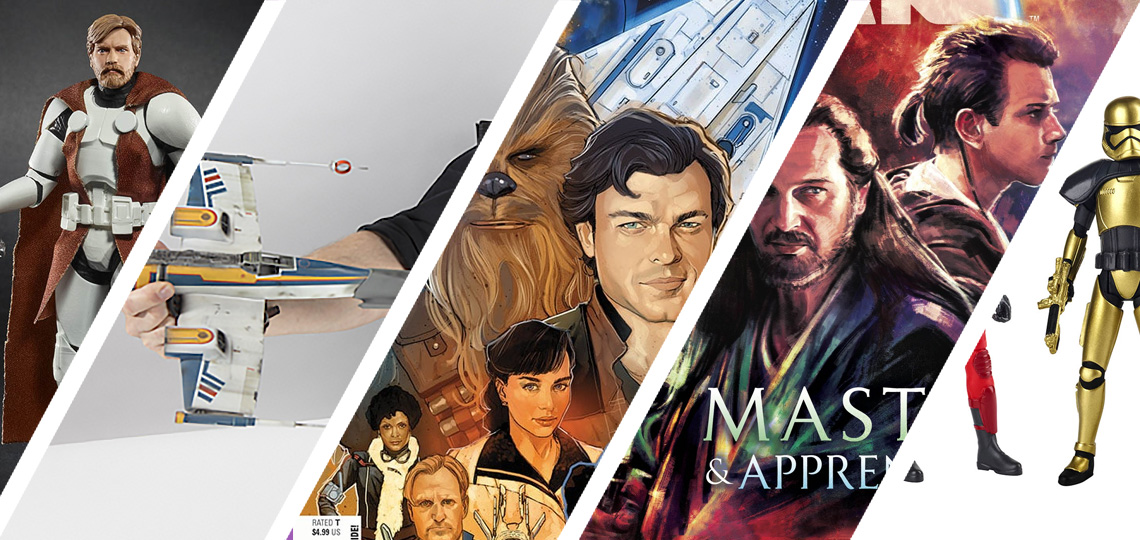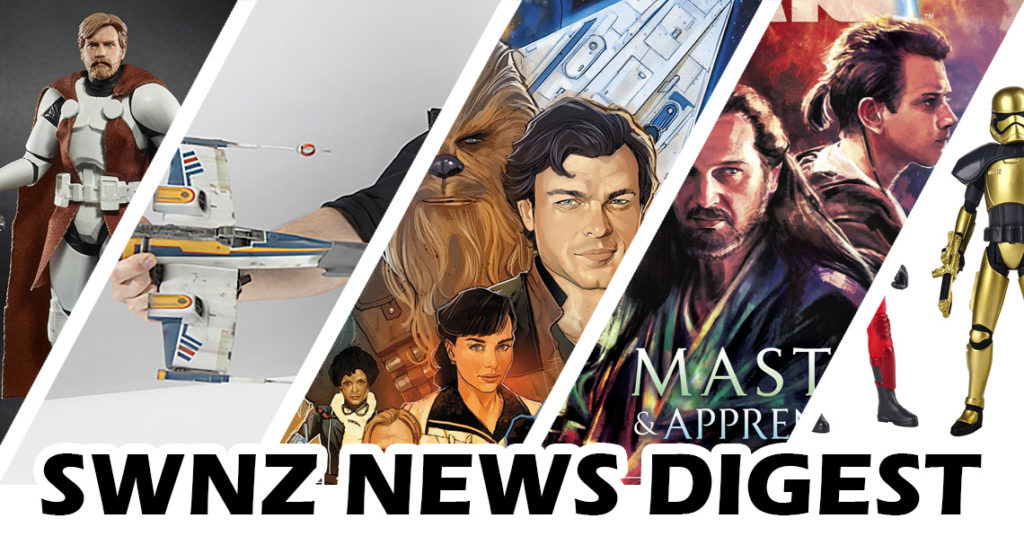 Welcome to the SWNZ News Digest, where we keep you up to date with all the recent official Star Wars news headlines and links, in case you missed them, or because they are exciting enough to re-visit.
---
Solo Comic Adaptation Preview
The comic adaptation of Solo: A Star Wars Story, from Marvel, is due out right about ….now. Multiversity Comics have a gallery of internal art preview images, to give us an advance look at the first issue – check it out here.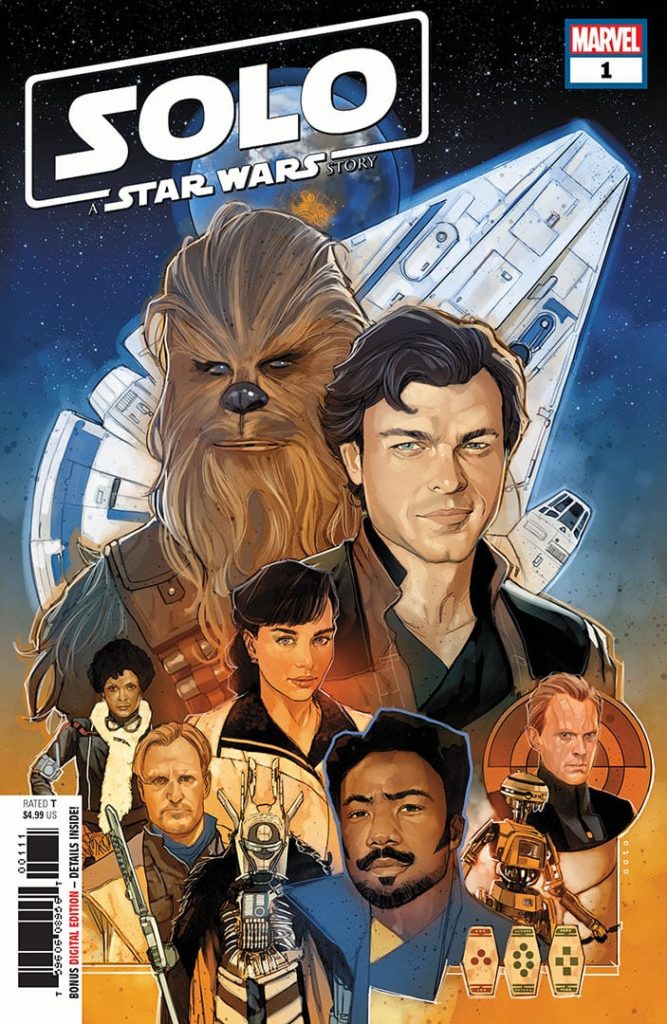 ---
Model Maker Bill George Working On Resistance
Bill George is a model maker who worked at ILM from 1981, contributing to Star Wars and Star Trek films, as well as other classics like Ghostbusters 2, before moving Walt Disney's Imagineering department to work on attractions at the theme parks, including Star Tours and Galaxy's Edge. Despite moving away from building models for the screen, he recently returned to do some work for the Star Wars: Resistance television show, for which he created models of both the Fireball and the Colossus.
Check out a full interview, with more pictures at Slashfilm.com.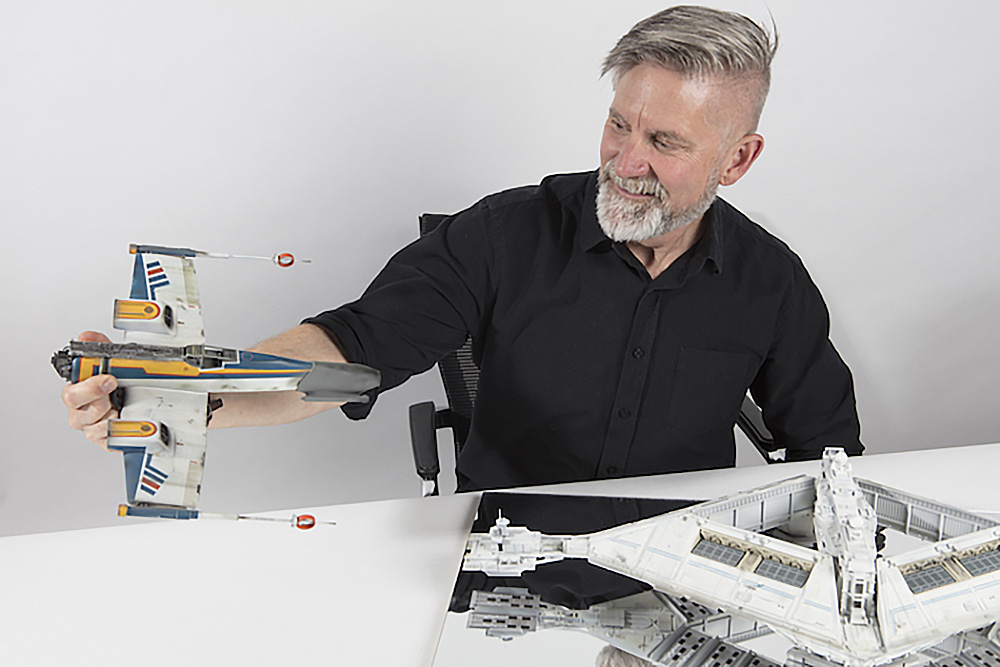 ---
Book and Comic Announcements from NYCC
The Lucasfilm Publishing panel that was held at the recent New York Comic Con gave us plenty of tidbits of information about upcoming Star Wars novels, other books, and comics. Announced for the first time at the panel was the novel Alphabet Squadron, by Alexander Freed, which will arrive June 2019. "Set after Return of the Jedi, Alphabet Squadron follows a unique team of pilots, each flying a different class of starfighter as they struggle to end the war they fought so long for once and for all." The cover for the previously announced prequel-era comic Master and Apprentice from Claudia Gray was revealed.
In terms of new comics, coming up will be a 5-issue series entitled Shadow of Vader, from Chuck Wendig, and a Han Solo comic entitled Imperial Cadet.
Take a look at an article with all the details, and tons of images, at StarWars.com.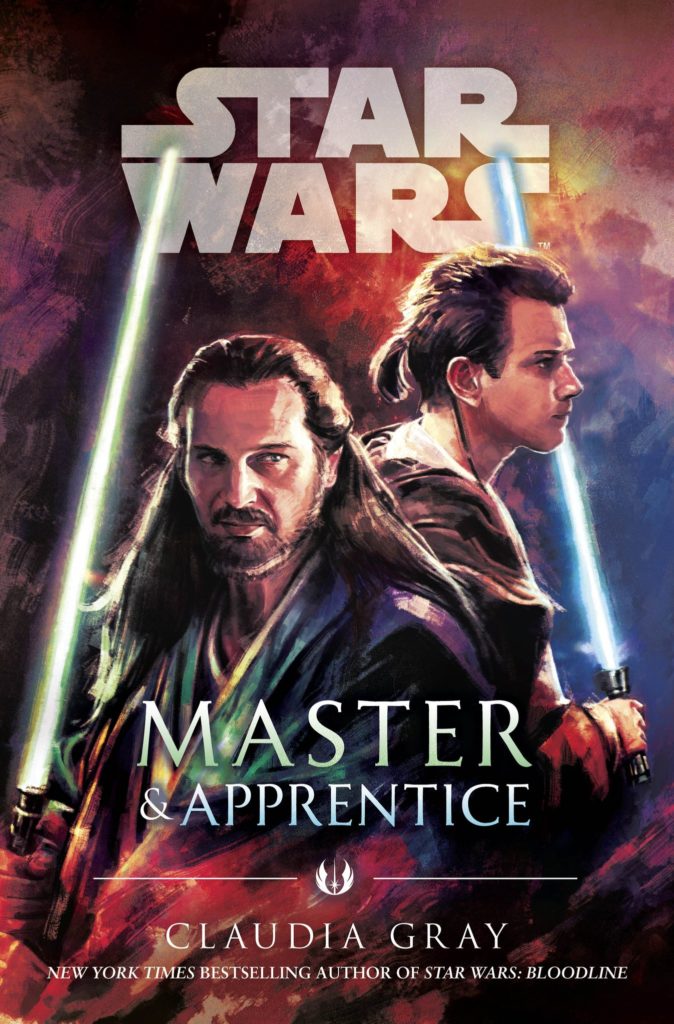 ---
Resistance Action Figures from Hasbro
10 characters from the animated TV show Resistance will be released in the first wave(s) of action figures, as 6 single figures and a couple of 2-packs. These 5-point-of-articulation figure are sculpted very much in the style of the Rebels action figures, targeting a younger audience.
Check out the full gallery at StarWars.com (also includes some upcoming TVC carded figure images and details).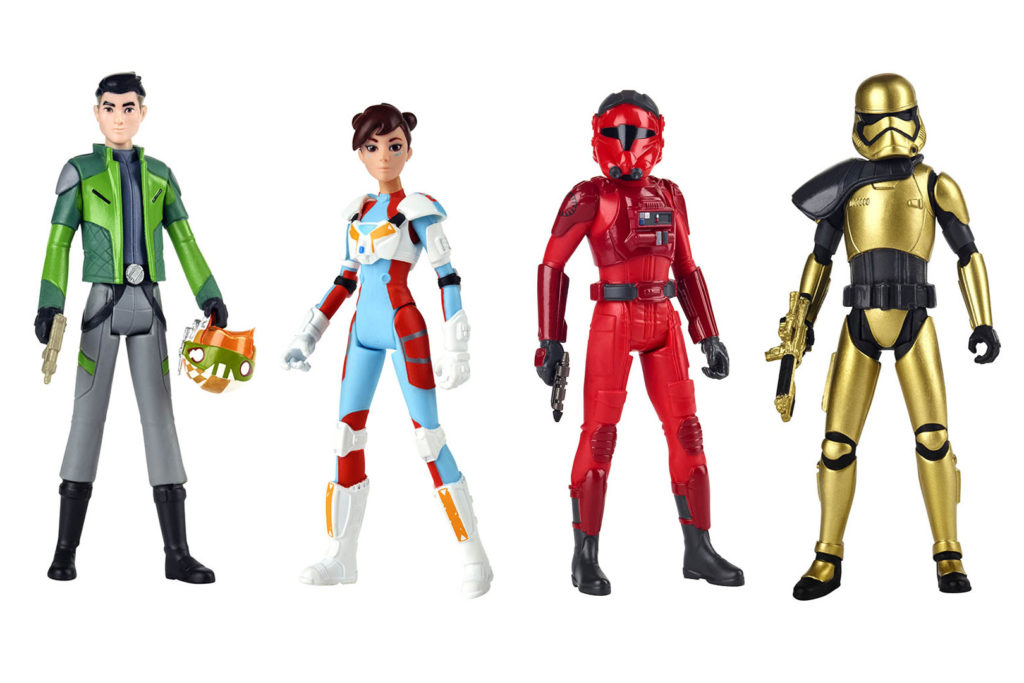 ---
Upcoming Hasbro Vintage Collection and Black Figures
The Hasbro panel at New York Comic Con covered a lot of ground, revealing and showing off action figures from the spectrum of Hasbro's current lines. In the Black Series range, expect Doctor Aphra, Triple Zero, and BT-1 soon. Obi-Wan Kenobi in clone armor, from Genndy Tartakovsky's animated Clone Wars series will show up next year, along with the Imperial Rocket Trooper, as seen in Star Wars Rebels and Battlefront II, and Luke Skywalker, in his stormtrooper disguise and fresh out of the garbage compactor.  Rounding out the Black Series announcements was General Grievous (in a larger box), and re-releases of Jedi Master Yoda, Revenge of the Sith-era Anakin Skywalker, and a Scout Trooper, all with Hasbro's Photo Real paint technology.
Upcoming Vintage Collection 3.75″characters includes: Scarif trooper, Klaatu, Yakface, Boushh Leia, Gamorrean, Han Solo in stormtrooper disguise, a 41st Elite Corps Trooper, and an Imperial Assault Tank Commander.
Check out the full gallery at StarWars.com.
---
Our Star Wars Stories, Episode 2
The second episode of the online documentary series Our Star Wars Stories is out now. Host Jordan Hemborough talks to Robin Bocra, "a doctor and collector whose life was deeply impacted by Star Wars. Through Star Wars, Robin saw new possibilities for science and her own path for a career in medicine.'
Watch the episode on the official Star Wars YouTube channel.
You can read more about the Our Star Wars Stories digital series on StarWars.com, where they cover the New York Comic Con panel that went behind the scenes of the production.