SWNZ News Digest – 19 Sep 2018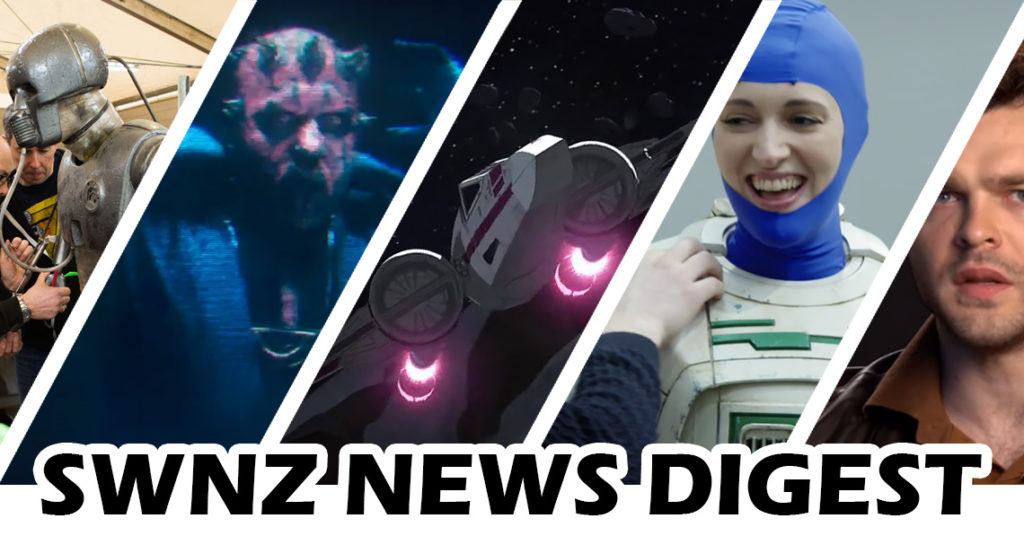 Welcome to the SWNZ News Digest, where we keep you up to date with all the recent official Star Wars news headlines and links, in case you missed them, or because they are exciting enough to re-visit.
---
Phoebe Waller-Bridge Interview and Videos
Vanity Fair magazine talks to L3-37 actor Phoebe Waller-Bridge in advance of the Solo: A Star Wars Story DVD and Blu-Ray releases. Their online article also includes a couple of behind-the-scenes videos, based on the bonus material that we will see on those home video discs, that feature Phoebe as L3.
"They were pretty keen on me not being like any of the other droids. So any time I tried to do something that was a bit more droid-like or a bit more robotic, everyone was like, 'It's way funnier and sillier if you do it how you're doing it.' I said, 'I wasn't doing anything. That's just me.' They're like, 'Yeah, it's ridiculous. We love it.'"
Read the full article (with videos) at Vanity Fair.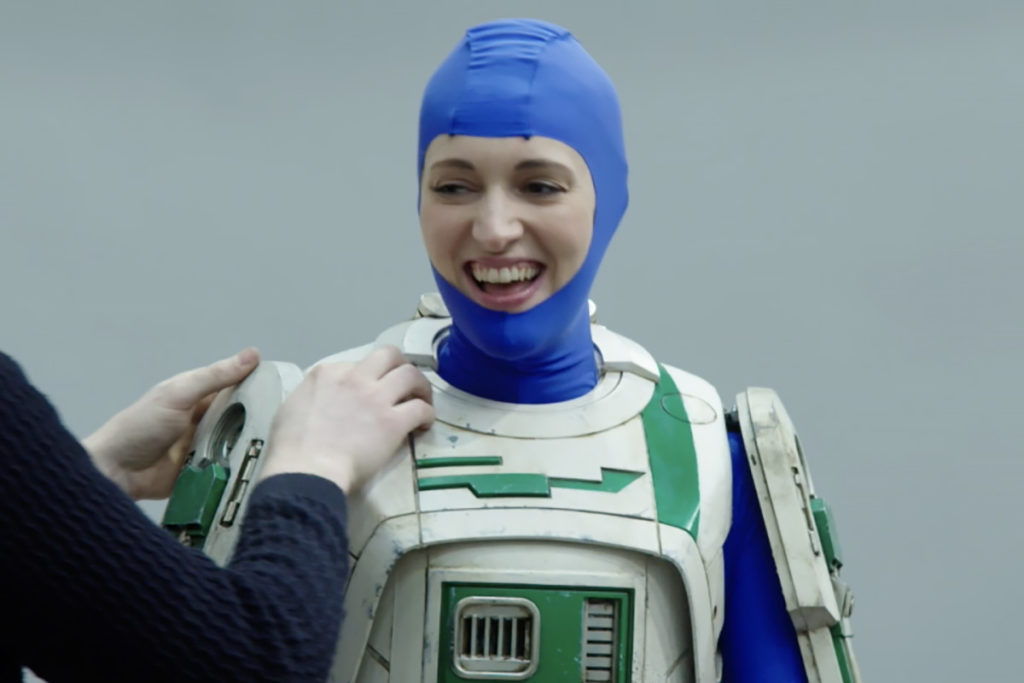 ---
Star Wars Resistance: Meet the Aces Video
Following on from the Meet Team Fireball video, a second video looking at characters from the upcoming animated series Star Wars: Resistance has been released.
USA Today also has an article with a bit more information – you read it here.
The top-flight folks are in the Aces, a group of five pilots with their own custom outfits and droids who protect the Colossus and take on all challengers in harrowing races. Hype Fazon (Donald Faison) is a cocky Rodian showoff whose heart is in the right place, Griff Halloran (Stephen Stanton) is a gruff ex-TIE pilot, Freya Fenris (Mary Elizabeth McGlynn) is a fierce lady who's all business, and Bo Keevil is the mysterious, quiet daredevil of the group.
Check out the Meet The Aces video on the official Star Wars YouTube channel, and check out more character details at the Star Wars Databank.
---
Sam Witwer Interview
Sam Witwer, the voice of Maul in The Clone Wars, and now Solo: A Star Wars Story, talks to SlashFilm about returning as the Zabrak character, this time on the big screen. Witwer talks about his personal reaction to the invitation to be involved, and to fan's reactions to the reveal – read the full article at SlashFilm.com.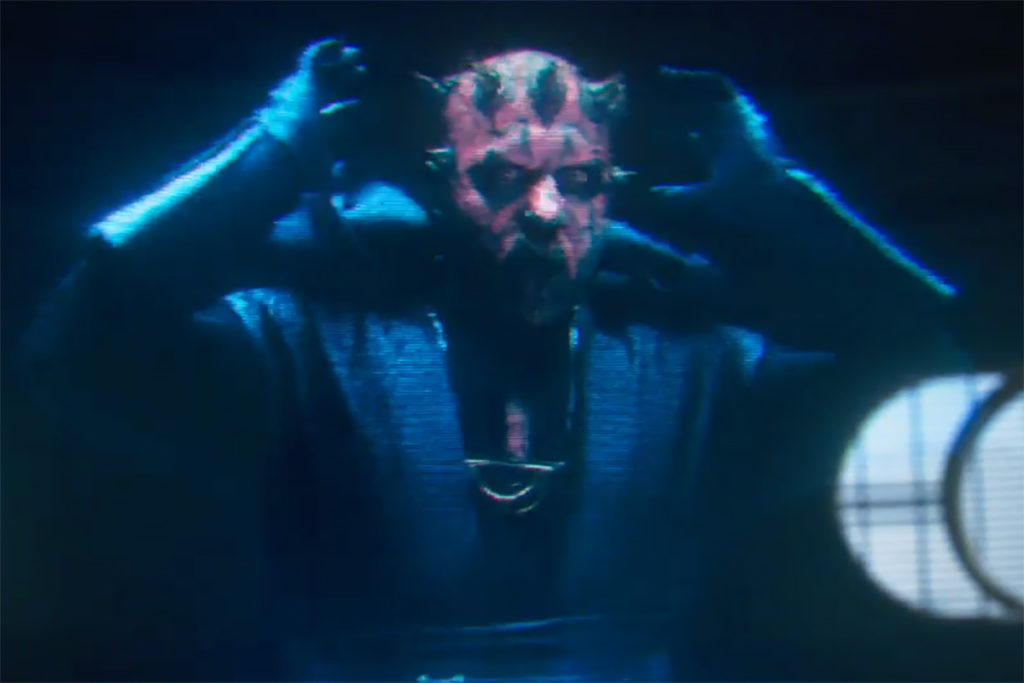 ---
Jon Kasdan Talks Solo Trivia
Jon Kasdan, co-writer for Solo: A Star Wars Story with Lawrence Kasdan, tweeted out a fascinating list of 53 individual Star Wars behind-the-scenes and development trivia items. It's a wall of text, but thoroughly worth reading.
Read the full list on Jon's Twitter page.
In honor of the digital release of #SoloAStarWarsStory & in lieu of a commentary, here are 53 random factoids & notes about the making & writing for anybody who's interested. If you haven't seen the movie yet… maybe watch it before reading? Anyway, enjoy the movie & #MTFBWY
---
Solo Creature Shop Secrets
Solo: A Star Wars Story was a movie densely populated by both new and familiar droids, sentient aliens, and creatures. Many of these lifeforms were bought to the screen through the puppetry and costumes from the Solo Creature Shop. The official Star Wars website spoke with puppeteer Brian Herring (who has contributed to all of the Disney-era Star Wars films, performing the like of  BB-8, porgs, and thala-sirens). Lots of great behind-the-scenes pics and info – read the full article at StarWars.com.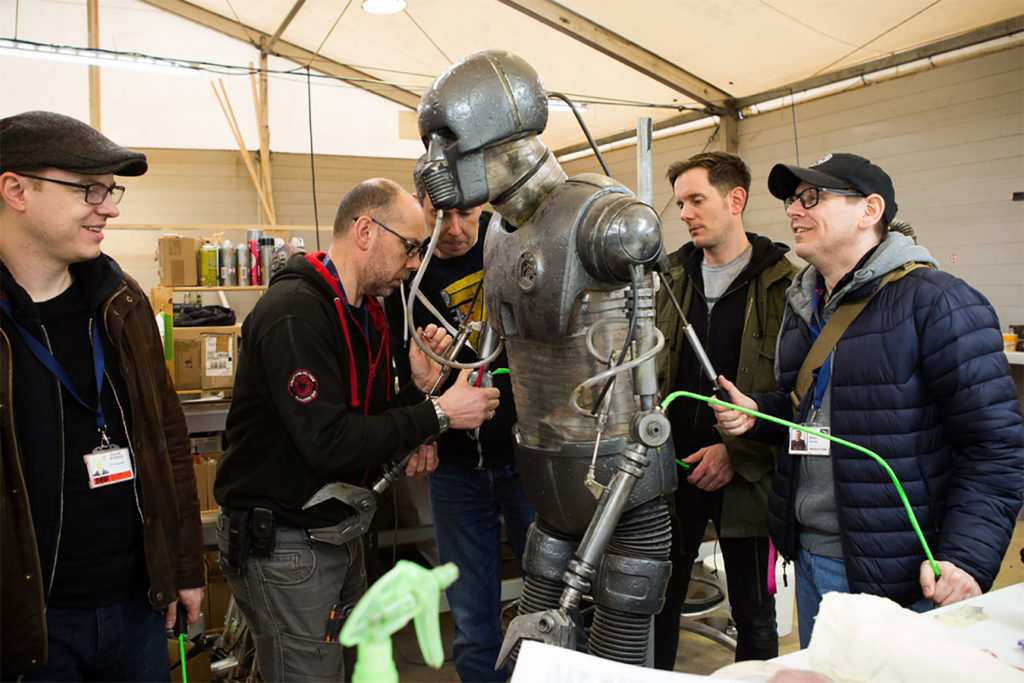 ---
The Cast of Solo Talk Acting
Emilia Clarke, Donald Glover, and Alden Ehrenreich discuss, on video, the topic of acting and the inspiring force behind their performances.
Watch the video at the official Star Wars YouTube channel.