Kids Star Wars Pattern T-Shirt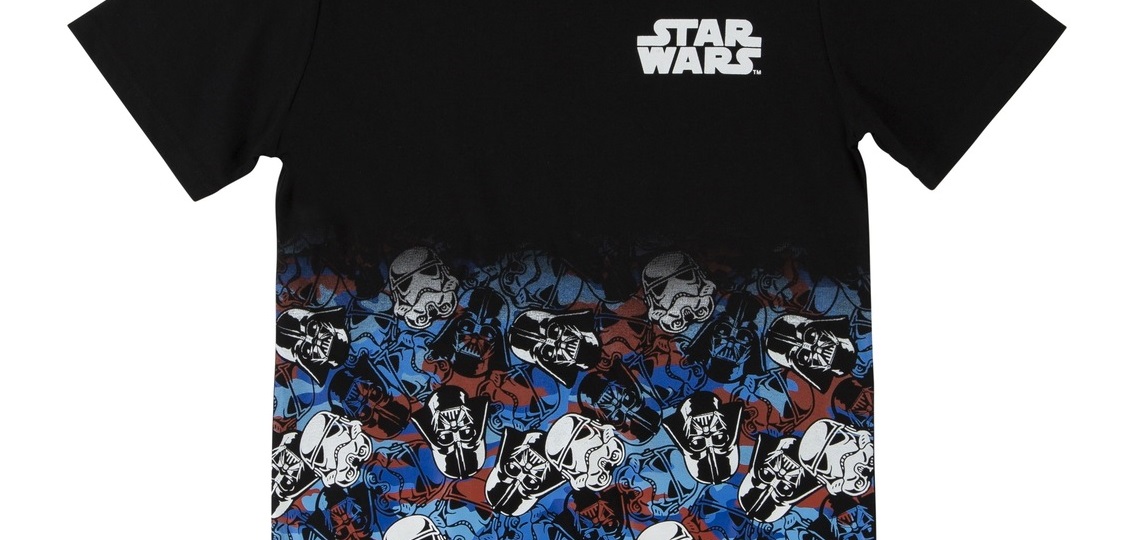 This children's Star Wars t-shirt is available at K-Mart. The black t-shirt features a repeating pattern of Stormtrooper helmets with Darth Vader's helmet across the lower half, with the classic Star Wars logo on the left upper chest. Available in children's sizes 7 to 14, the t-shirt is priced at NZ$10.00 each – K-Mart can ship nationwide, or check it out in store.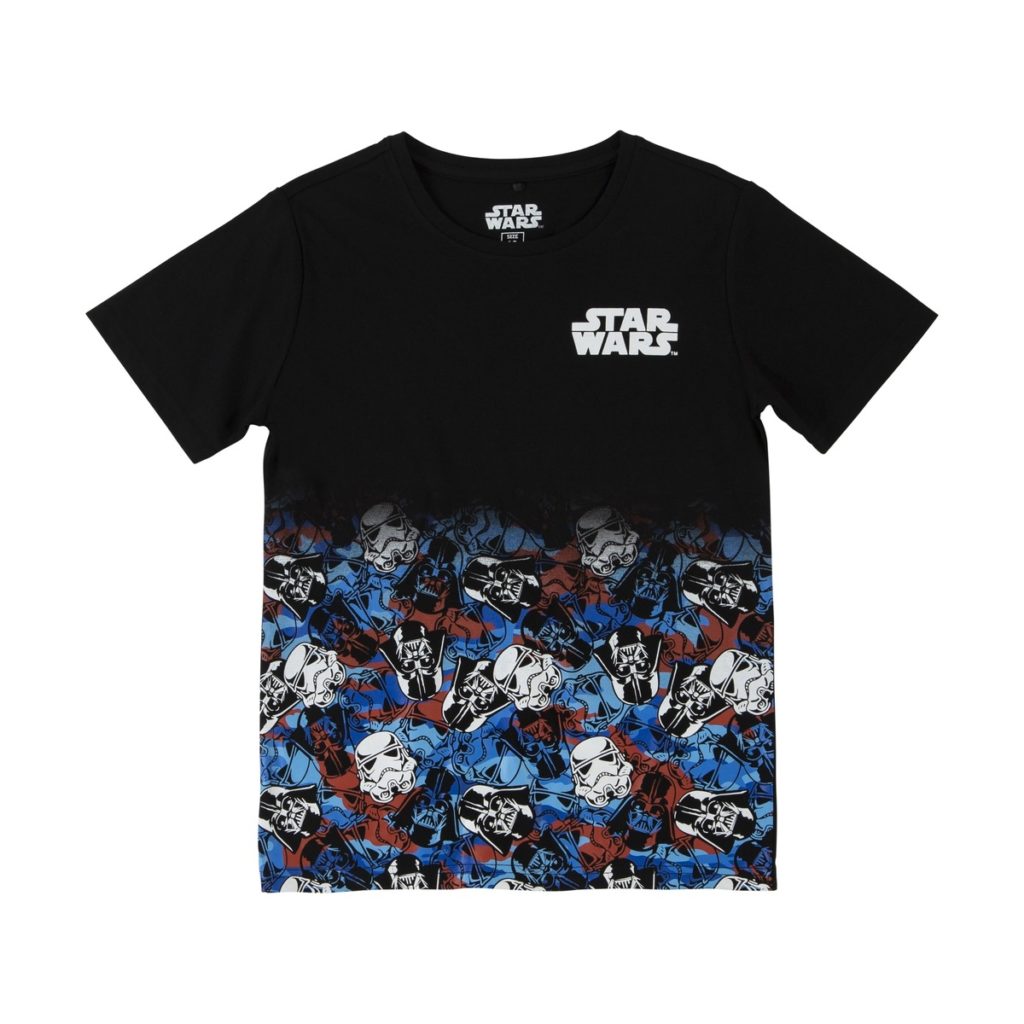 Photo sourced from and belongs to K-Mart.