Death Star Coin from NZ Mint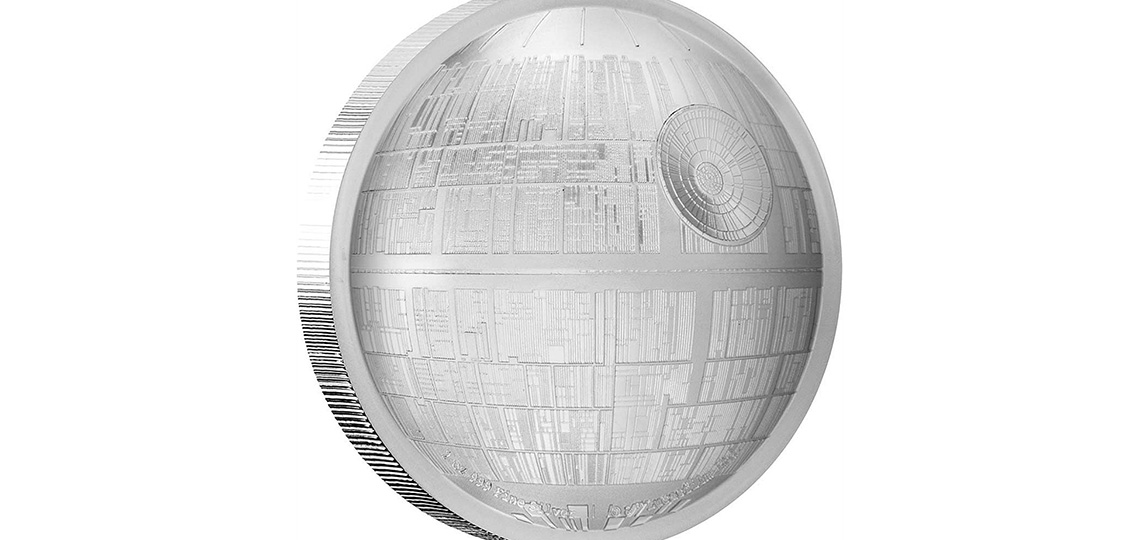 The latest silver collectible from NZ Mint, featuring the first Death Star, seems like an obvious choice for a coin design, but I'm glad they saved it for their more recent Ultra High Relief collection, because it really looks like a superb rendition. This legal tender battle station is made from 2 oz of silver, and comes with a specially designed display box.
The Empire's ultimate weapon, the Death Star, features on this Ultra High Relief 2oz fine silver coin.

The convex coin is encased in black velvet inside a branded Star Wars coin case –angled to artistically display this impressive coin. The Certificate of Authenticity also sits inside the coin case which is packaged in a Star Wars themed outer box.

The one of a kind Ultra High Relief effect is achieved using innovative minting techniques which ensure that every millimetre of the intricate design shines through and allow the image to rise up much higher than the face of the coin. This makes the Death Star seem like it is trying to burst out of its capsule!

With a limited edition of only 5,000 coins worldwide, hurry and get yours before the Death Star becomes operational!