Star Wars Fine Writing and Fountain Pens by Cross and Sheaffer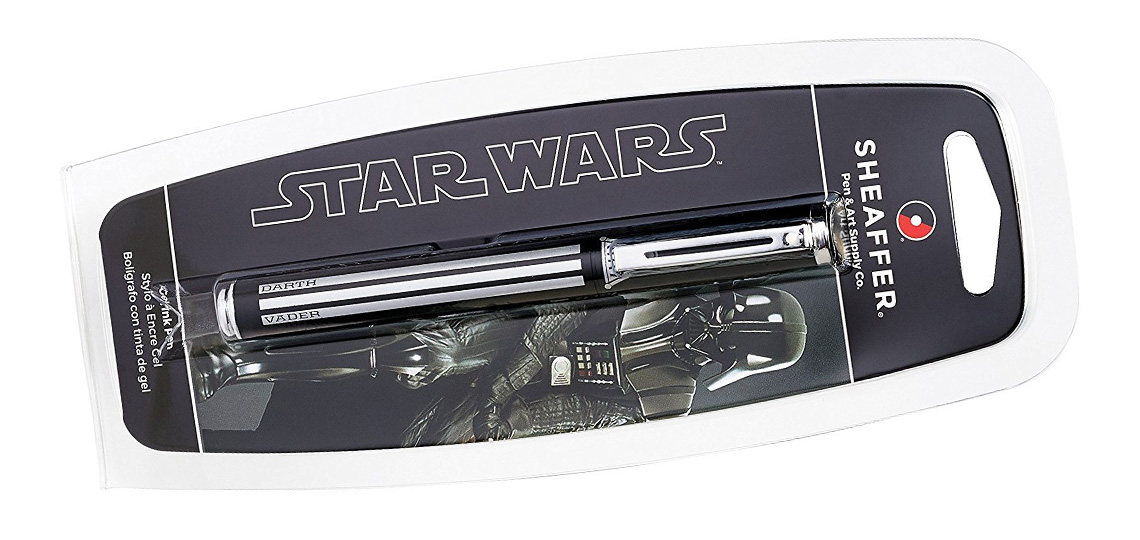 Sheaffer and Cross are brands of imported fountain pens, fine writing roller ball pens, and high-quality journals. Their licensed Star Wars product feature an array of favourite hero and villain characters, including Darth Vader, R2-D2, Boba Fett, BB-8, and more.
The range includes a number of writing implement options, starting with Sheaffer Roller Ball or Fountain Pens, each with a one year warranty and stylish design elements including cut-out clip and polished chrome appointments, through to the Cross Click Rolling Ball Pens, which come with a coordinating character-themed gift box, and all the way up to the high-end Cross Townsend special and limited edition products, which come with Keepsake box and pen stand accented with character design details, Star Wars Collector's Booklet provides additional character information, the designer's Cer­tificate of Authenticity and a lifetime mechanical guarantee.
Available in New Zealand via Mighty Ape (Cross products, Sheaffer products) and Vagabond Games and Collectables (Cross products, Sheaffer products).
Mighty Ape direct links (prices correct at time of writing – includes some items on time-limited discount):