Stormtrooper Ultra High Relief Coin at NZ Mint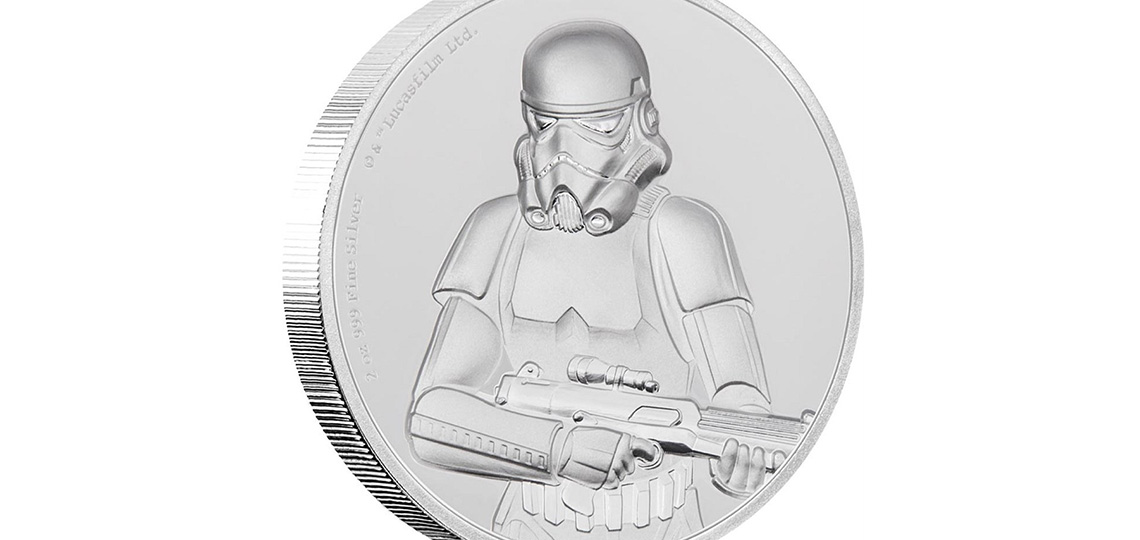 The latest silver metal coin release from NZ Mint features an Original Trilogy Imperial Stormtrooper, in "Ultra High Relief", with extra depth to the engraving. The Ultra High Relief coins come in a new style of display case. Last year, interviewed NZ Mint and covered topics including their new Ultra High Relief coins and manufacturing processes – you can read than interview here.
The Empire's elite shock trooper, the Stormtrooper, feature on this Ultra High Relief 2oz fine silver coin.

The coin is nestled in black velvet inside a branded Star Wars coin case –angled to perfectly display this imposing coin. The Certificate of Authenticity also sits within the coin case which is perfectly packaged in a Star Wars themed outer box.

The unique Ultra High Relief effect is achieved by using cutting edge minting techniques which allow the image to rise much higher than the face of the coin. The process not only adds more depth to the coin's design, but a deeper, brighter lustre which ensures that every millimetre of the intricate design shines through. It feels more like a tiny sculpture than a standard coin.

There is a worldwide mintage of only 5,000 coins, so order soon if this is the one you've been looking for!