Star Wars Garden Pots at Bunnings Now!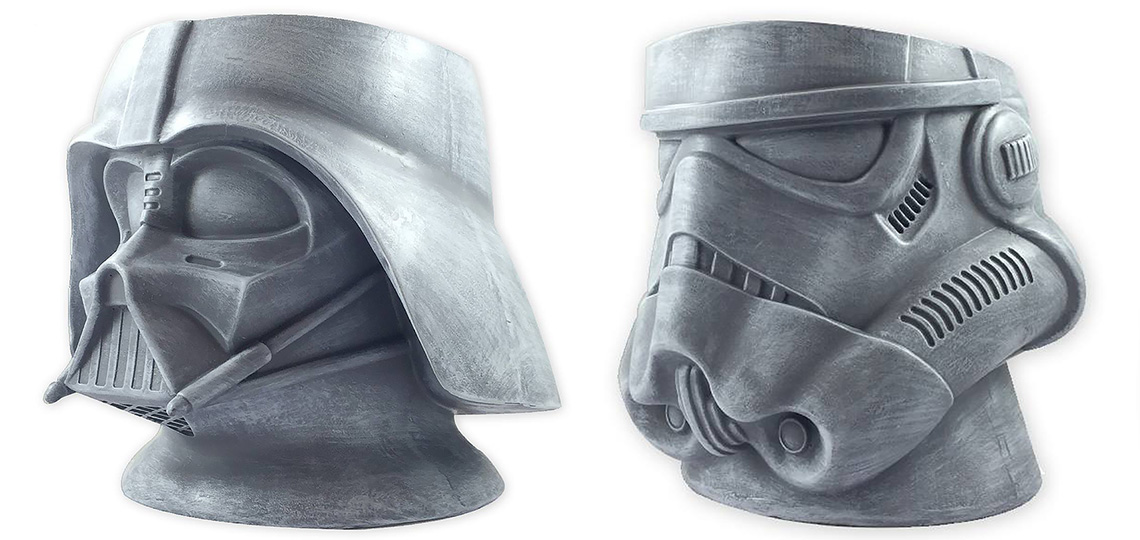 Although there was a bit of a delivery delay, the Star Wars garden pots we have previously posted about are now showing up at branches of Bunnings around the country.
The pots come in three designs – Darth Vader, Stormtrooper, and Boba Fett. Priced at $39.00 each. They are 25cm tall and 17cm in diameter (at the narrowest point). They do have a drainage hole, so will need a saucer or internal pot the be used if displaying with live plants indoors.
These are made by the same manufacturer and designer of the very popular Star Wars garden ornament statues, and may well sell out just as fast.