SWNZ News Digest – 12 April 2018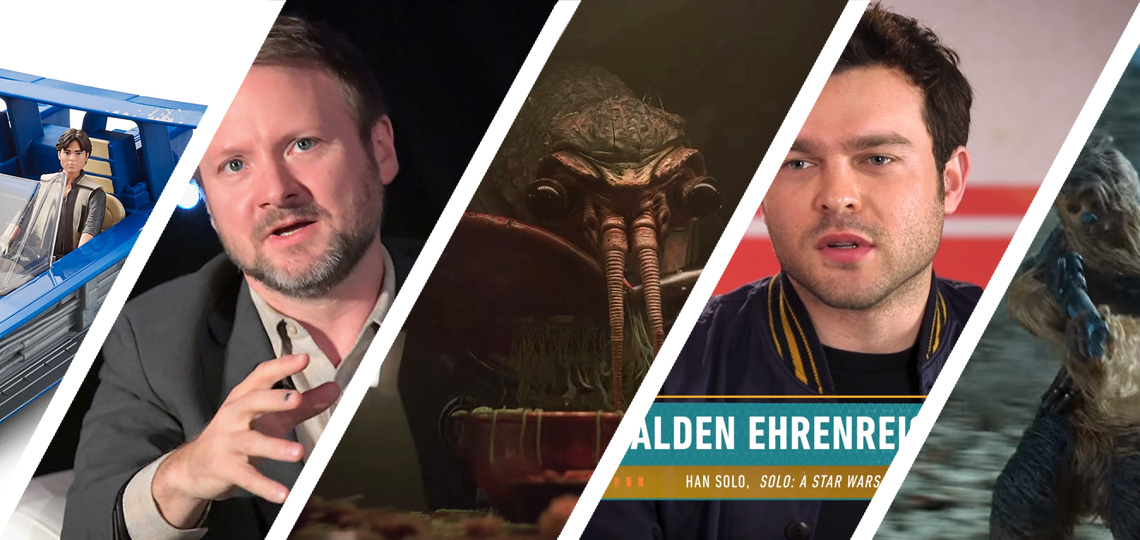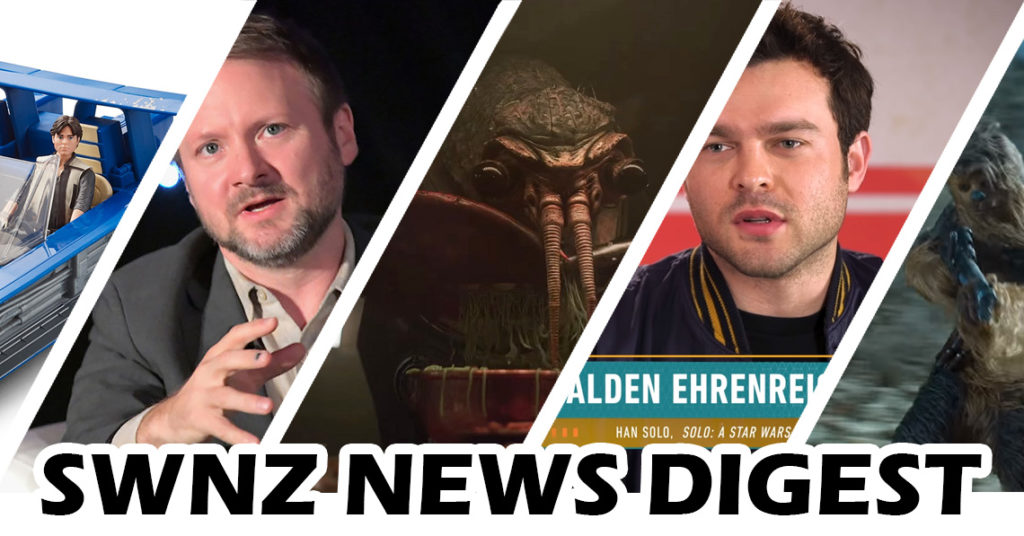 Welcome to the SWNZ News Digest, where we keep you up to date with all the recent official Star Wars news headlines and links, in case you missed them, or because they are exciting enough to re-visit.
---
Solo: A Star Wars Story Product Reveals
Globally, April the 13th (tomorrow!) is the day that a wide range of Solo: A Star Wars Story products, from the likes of Hasbro and other manufacturers, will hit the shelves of retailers. We have confirmation that this will also be the case in New Zealand.
StarWars.com has an article that re-caps a number of the expected toys and collectibles that we have already seen, and reveals a few new ones – check it out here.
Keep up to date with store reports and discussion on the topic of the new Star Wars toys, from around the country, in the SWNZ Facebook Group.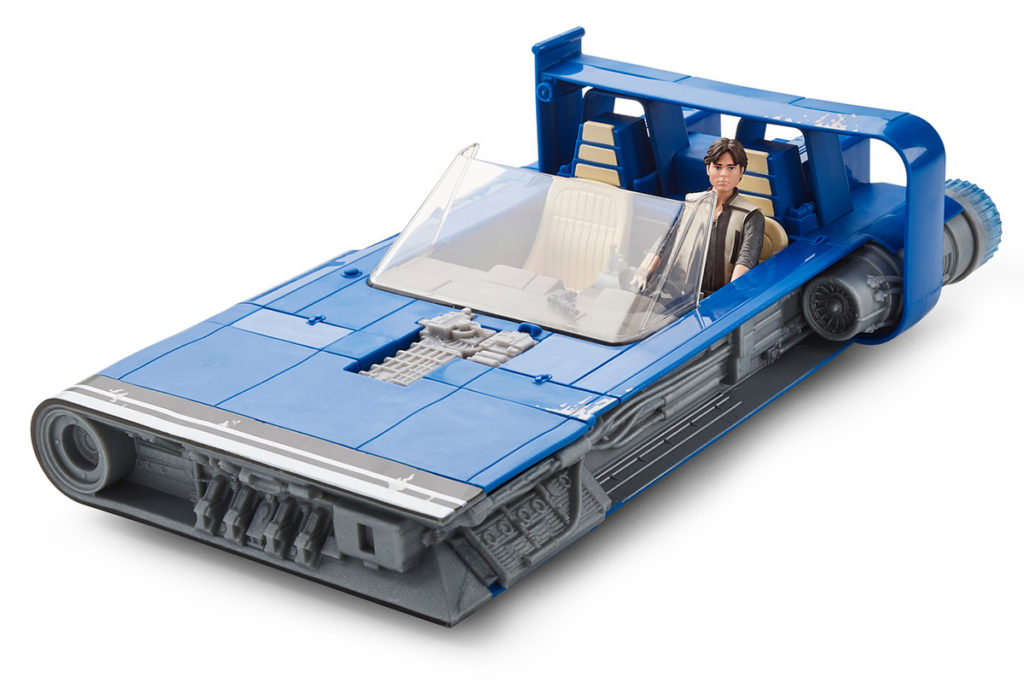 ---
The Star Wars Show
The latest episode of The Star Wars Show catches up on the topics of Regal Robot furniture, the Solo movie poster, new Funko Pop figures, and also features interviews with Han and Lando (Alden Ehrenreich and Donald Glover) about their upcoming movie roles. Check it out on the official Star Wars YouTube channel here.
---
Rian Johnson On His New Trilogy
Rian Johnson has received the green light for a "non-Skywalker" Star Wars trilogy of films. Although development of that project is only in the very early stages, Rian talked a little about it in an interview with Digital Spy. You can read the full interview here.
Really, the only goal I have is to think about how Star Wars made me feel as a kid. And that's it. I'm trying to capture: what is that, if it's not iconography that we recognise, necessarily, from the original trilogy? What captures that spirit? What can be that for a kid who's never heard of Star Wars?

It's getting back to the very fundamental questions of what makes this what it is.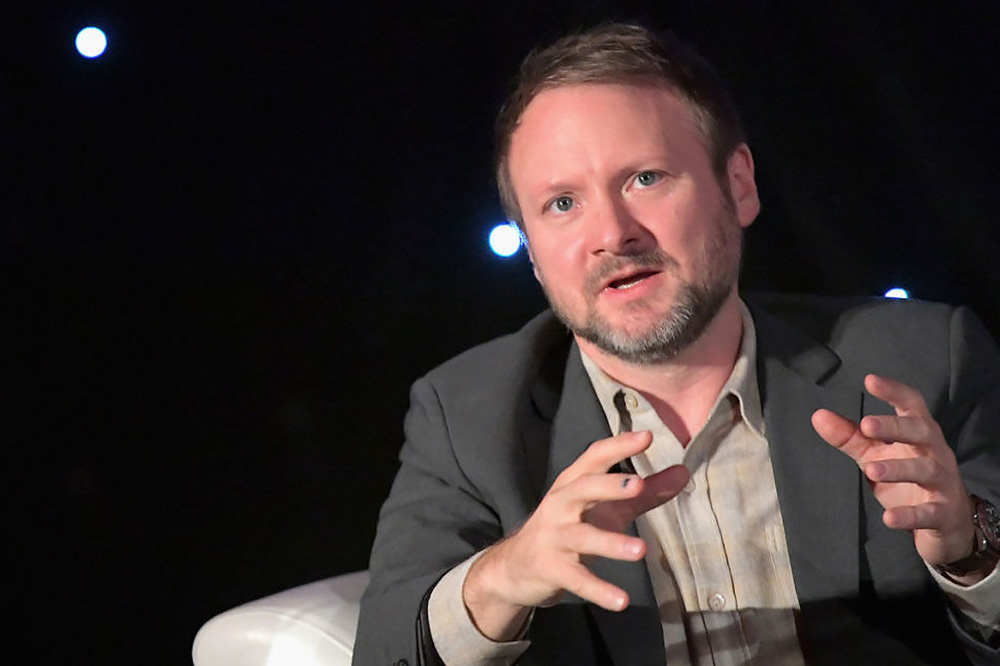 ---
Denny's (USA) 'Solo' Commercial
Although, sadly, it's not looking promising that local Denny's restaurants will support the promotion, in the USA Denny's is going all out with Star Wars-themed menus and premium items. A commercial for their campaign, which features all sorts of new creatures from the Solo movie, including already-famous Therm Scissorpunch. Watch the video online on the Denny's YouTube page.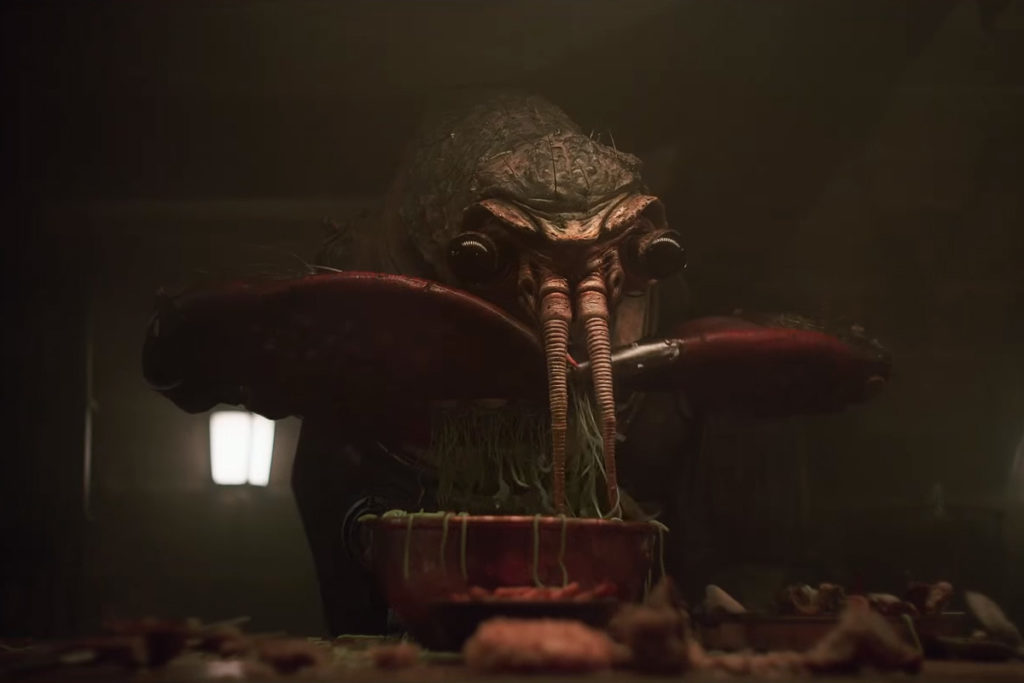 ---
Renault (France) 'Solo' Commercial
French car manufacturer Renault have joined forces with Lucasfilm in their latest commercial for the Kadjar crossover vehicle. It looks like they've incorporated unique scenes shot during the filming of Solo into this automobile advert.
Watch the full commercial on the official Renault France YouTube channel here.
---
Excerpt from 'Last Shot' Novel
Star Wars: Last Shot, by Daniel José Older, is a prelude novel to the Solo: A Star Wars Story movie. StarWars.com have followed on from earlier excerpts of the novel with a new installment that focuses on Lando and droid L3-37. Read (and/or listen to) the excerpt at StarWars.com.
You can order the Last Shot novel from Mighty Ape or Book Depository.