Wave 3 Star Wars Silver Notes from NZ Mint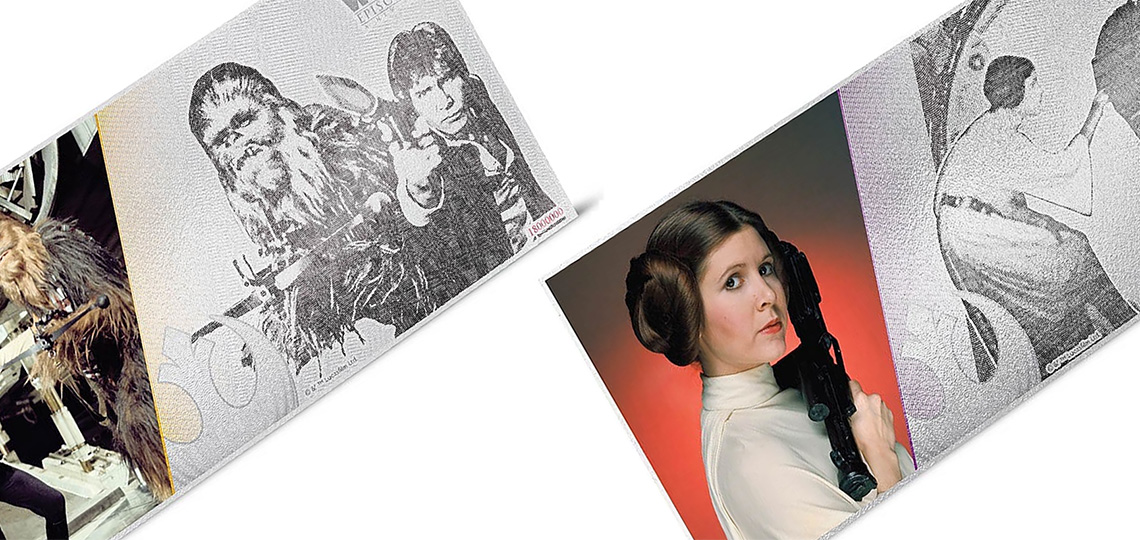 The third wave of Star Wars silver note coins from NZ Mint are out. This wave features a Han and Chewbacca note and a Princess note. NZ Mint's series of six silver notes (silver coin notes) that will each feature characters from Star Wars: A New Hope – Luke Skywalker was on the first silver note, followed by C-3PO & R2-D2 and Ben Kenobi, and we also expect to see a future release featuring Darth Vader. These coin notes are made from 5g of pure silver, and the graphics on the product are a combination of engraving and colour printing.
Coloured and engraved with the movie's logo and character images, each note contains its unique number in the mintage and is presented in a protective sleeve which includes details of the note's authenticity.

The note's obverse has the Ian Rank-Broadley effigy of Her Majesty Queen Elizabeth II on it and is legal tender in Niue.