SWNZ News Digest – 22 February 2018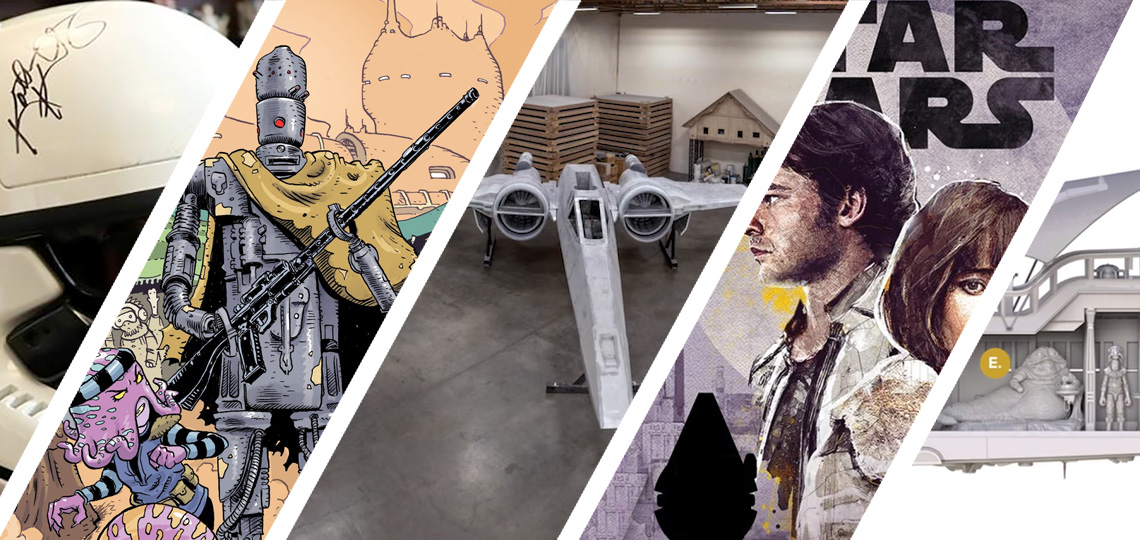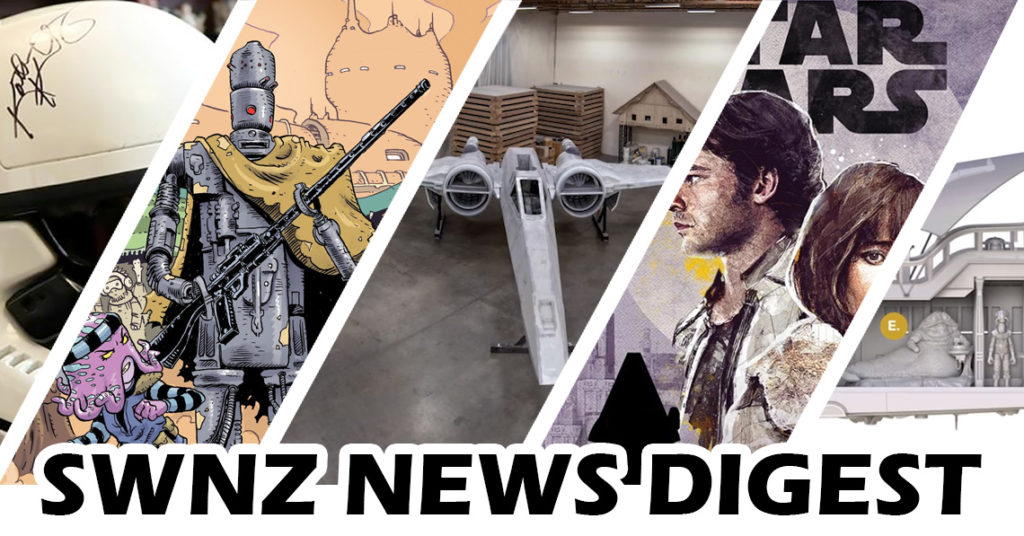 Welcome to the SWNZ News Digest, where we keep you up to date with all the recent official Star Wars news headlines and links, in case you missed them, or because they are exciting enough to re-visit.
---
The Star Wars Show
The latest episode of The Star Wars Show feels like a bit of a quick installment, but it does involve a look at the latest info on the Disneyland park additions and resort, and features an interview with Clancy Brown, the voice talent behind Ryder Azadi in Star Wars Rebels.
Watch the episode via the official Star Wars YouTube channel here.
---
Star Wars Adventures #9
The latest upcoming issue of IDW Publishing's Star Wars Adventures features IG-88 on it's cover. Great to see this iconic bounty hunter be featured. "Droids take center stage in both stories of this comical and exciting adventure! C-3PO might be in over his head as he takes on a new job, and IG-88 is determined to capture his crafty bounty!" Out in April. Read more on IDW Publishing's website.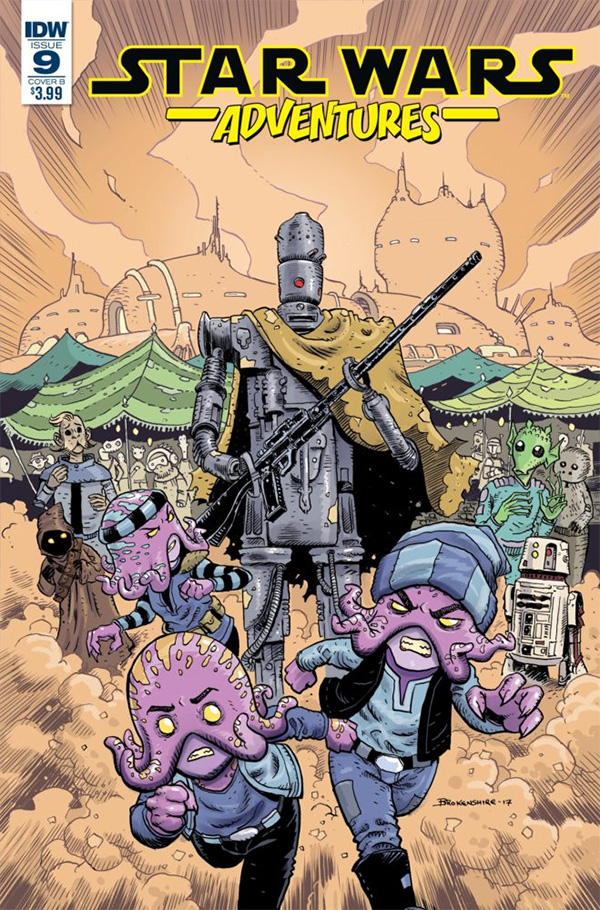 ---
Screen-Used TFA Stormtrooper Helmets Auctions
Charity auction website 'If Only' have a couple of screen-used, The Force Awakens First Order stormtrooper helmets, and a porg maquette, up for auction to raise funds for Tipping Point's Emergency Fire Relief Fund, supporting low-income communities affected by the devastating fires in the North Bay (North California). One stormtrooper helmet is autographed by JJ Abrams and Kathleen Kennedy, and the other by Rian Johnson. The porg maquette is signed by Rian Johnson and Kathleen Kennedy.
Check out the auctions at IfOnly.com.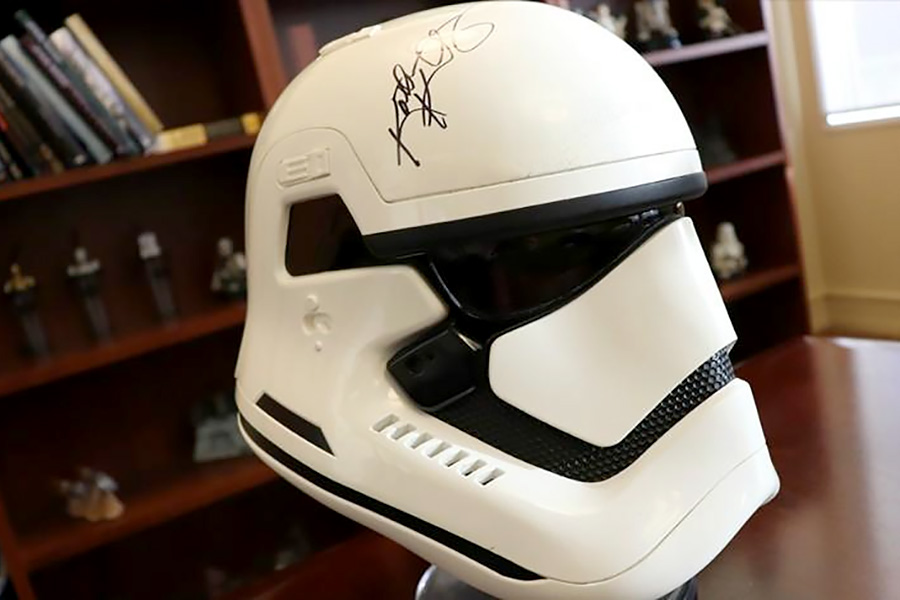 ---
Solo Tie-In Books and Comics
Entertainment Weekly continues its Solo: A Star Wars Story by revealing the expected range of books and comics that tie in to that movie. Nearly two dozen titles are shown, targeting fans of all ages, and including novels, comics, activity books, and reference publications.
Check out all of the covers and descriptions at Entertainment Weekly. StarWars.com have also subsequently covered this topic.
---
New Gentle Giant Toy Division
Gentle Giant Ltd/3D Systems has announced their new mass market collectible toy division, which they are calling Gentle Giant Toys. This new division will be responsible for mass market collectibles including the return of Star Wars Bust-Ups, new enamel pins, "Tiny Tin Pocket Pails", and a range of other lines covering a number of movie and television franchises.
Check out the press release here, and follow Gentle Giant Toys on Facebook.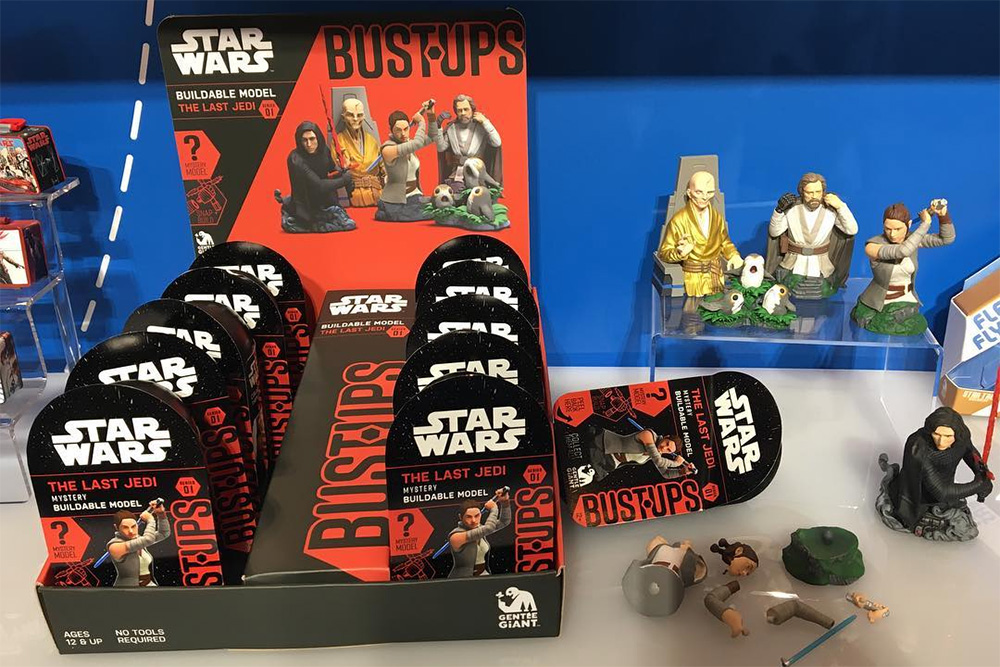 ---
Hasbro's HasLabs Reveals Sail Barge
Hasbro has launched their new HasLabs initiative, which is a kickstarter-style pre-order approach that they intend to use for high-end collector-oriented products. The debut vehicle is a very, very large version of Jabba's Sail Barge (The Khetanna), packed with features, and designed with removable side panels making it great for displaying and filling with 3.75″ figures.
The HasLab system works by allowing pre-orders, but customers won't be billed unless the specified threshold of order numbers is achieved by the deadline (in this case, 5000 orders by early April).
Unfortunately, at this initial point, they will not ship outside of the US, so kiwis will have to use a mail forwarding service or hit up a US-based friend. Jedi Temple Archives have made a start mobilising international collectors to get a message to Hasbro (click here).
Check out the video, more details, and sign up here: HasbroLab.com.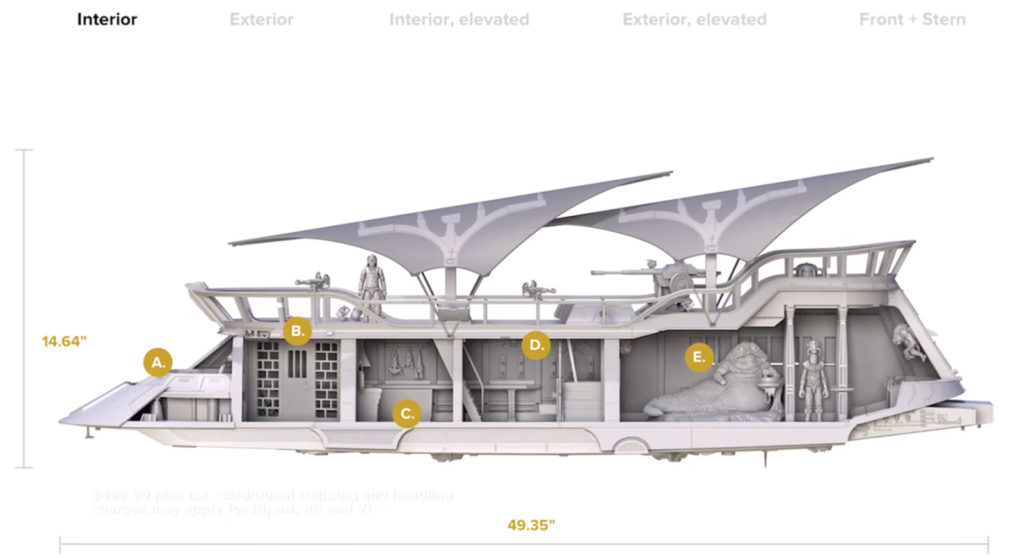 ---
ABC's 'The Force of Sound'
The Force of Sound is a half-hour documentary examining the role of sound in the Star Wars films, featuring Matthew Wood, Rian Johnson, and the Episode 8 sound team. It was released online on February 20th (i.e., 21st NZT), and the full version can be viewed now at ABC News.
You can also read the StarWars.com article about this programme here, and watch the previously-released trailer here: abcnews.go.com
From the ignition of a lightsaber to the chirp of a porg, Star Wars would not be the same without the brilliant sound design and mixing created by Skywalker Sound. Tomorrow on Tuesday, February 20, the digital documentary series ABC News Features will explore the magic of Star Wars' aural inventions with "The Force of Sound," a deep dive into Star Wars: The Last Jedi's sound design. Featuring new interviews with The Last Jedi writer-director Rian Johnson, supervising sound editor Matthew Wood, and many more of the talents at Lucasfilm and Skywalker Sound, it's a fascinating, revealing look at what goes into developing the soundscape of a galaxy far, far away.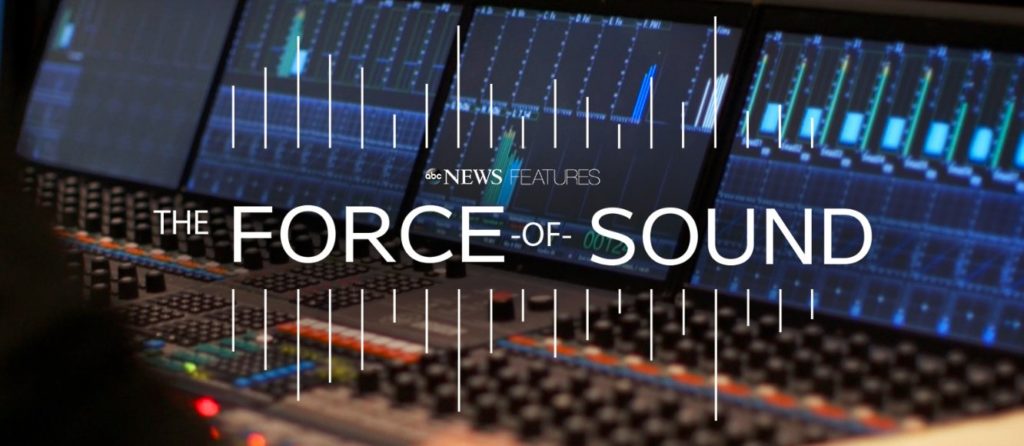 ---
Hasbro Toy Fair Figure Promo Pics
The New York Toy Fair took place last weekend, and amongst the highlights were the reveals of Hasbro's action figures in the Vintage Collection 3.75″, Black Series 6″, and 3.75″ standard lines. During that event, Hasbro shared promotional pics of the characters from those respective lines. A few collecting websites have good galleries to check them all out: Yakface.com, Rebelscum.com.
---
Mark Hamill To Get Hollywood Star
Mark Hamill is set to receive his star on the Hollywood Walk of Fame on March 8. The ceremony will take place outside the El Capitan Theatre, and both George Lucas and Harrison Ford are expected to be involved. Read the full story at Variety.com.
---
ILM Visual Effects Video From The Last Jedi
The official ILM Visual Effects YouTube channel has released a video entitled Behind the Magic – Star Wars: The Last Jedi – Bombing Run.
Take a look behind the magic at the Oscar nominated Visual Effects of Star Wars: The Last Jedi. In this clip we see what kind of damage a single rebel can inflict on the empire.
Check the video out here.