Star Wars Easter Eggs 2018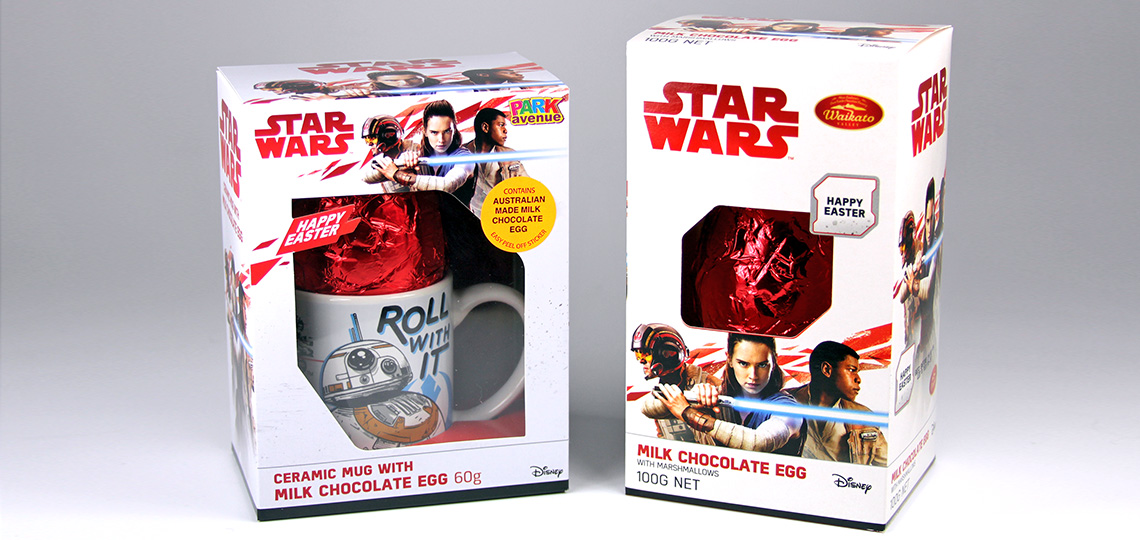 Easter weekend is on the horizon, and retailer's shelves are starting to tempt customers with Star Wars chocolate.
At The Warehouse, we've spotted 3 different products, from NZ company Waikato Valley Chocolates (egg + mug), Australian company Park Avenue (egg), and UK company Kinnerton (chocolate R2-D2 figure). Both the Waikato Valley and Park Avenue packaging has been updated with The Last Jedi graphics. The rear of the Waikato Valley box includes small cut-out gift cards.
K-Mart has something a little different, with sculpted Darth Vader and Stormtrooper mugs accompanying their red foil-wrapped eggs (made by Park Avenue).
Also, still out and about on the shelves at many supermarkets and branches of The Warehouse are the 2018 Kinder Surprise eggs containing the latest wave of Star Wars Twistheads figures.
The Warehouse:
K-Mart:
Multiple retailers: