Auckland Armageddon 2017 Report
Auckland Armageddon 2017 took place at the ASB Showgrounds in Greenlane over the long weekend running from the evening of Friday 22nd October through to Monday 25th October. It was a weekend characterised by intermittent rain… and a fair bit of mud around some key areas of the event venue. There were no Star Wars celebrities amongst the convention guests this year around, but despite this there was arguably pretty good Star Wars representation around the rest of the event.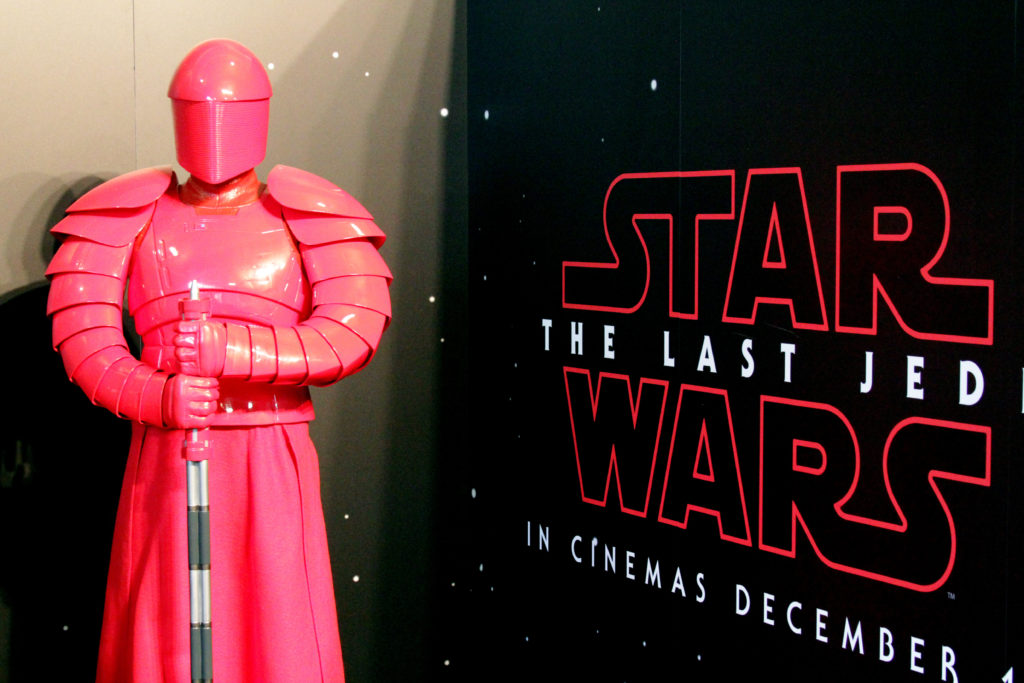 Top of the list, because of their official status, and with this being their first presence at Armageddon in this format, was an promotional display by the local Disney office, which included demonstrations of Sphero BB-8, BB-9E, and R2-D2 interactive, app-controlled droids. That booth also included a life-size Praetorian Guard, accessible for photo opportunities, and tablets available to book your Episode 8: The Last Jedi movie tickets on the spot.
Many of the regularly-attending retailers were once again on site, with good Star Wars shopping opportunities. SWNZ affiliate Mighty Ape had a solid range of products, including bags, handbags, and wallets by Loungefly; Retrospace had some great deals on an array of things, including Hallmark Christmas ornaments and Itty Bitty plush toys; EB Games bought in the bulk with literal pallet-loads of lightsabers and Poe Dameron Black Series helmets by Hasbro; and the Lenovo booth was promoting the 'Jedi Challlenges' virtual reality experience. We also saw some newer retailers joining in the community of sellers – Cobalt Heights stood out as having a comprehensive range of pop culture bags and accessories including the Loungefly Star Wars range.
One of the newer retailer booths that really caught my attention was the pen & stationery selection from Cross and Scheaffer, who had some very nice products, featuring many classic character designs, on display (many of which are now available online via Mighty Ape: Star Wars Scheaffer pens, Star Wars Cross pens).
Star Wars costumers (including this author) from the 501st Legion, Rebel Legion, and Mandalorian Mercs were collecting for Ronald McDonald House around the expo, and from their booth which was situated this year in a newly positioned celebrity guest signing area. A couple of dark side costumers also showed up in the Armageddon Cosplay Competition, as Darth Maul and Darth Sidious dancing it out on the main stage, and many other characters were celebrated by cosplayers among the crowds of attendees.
The Armageddon organisers describe the 2017 event as another record-breaker ("single biggest public expo that Auckland has ever seen"), with 59,533 physical tickets sold, resulting in an approximate total audience of 70,000, one of our highest numbers ever. They are promising exciting guests for the 2018 Armageddon events around the country, with announcements for Wellington on March 30-April 1st (Easter) expected to hit social media within the next few days.
Auckland Armageddon 2017 Gallery: