TIE Advanced X1 Coin at NZ Mint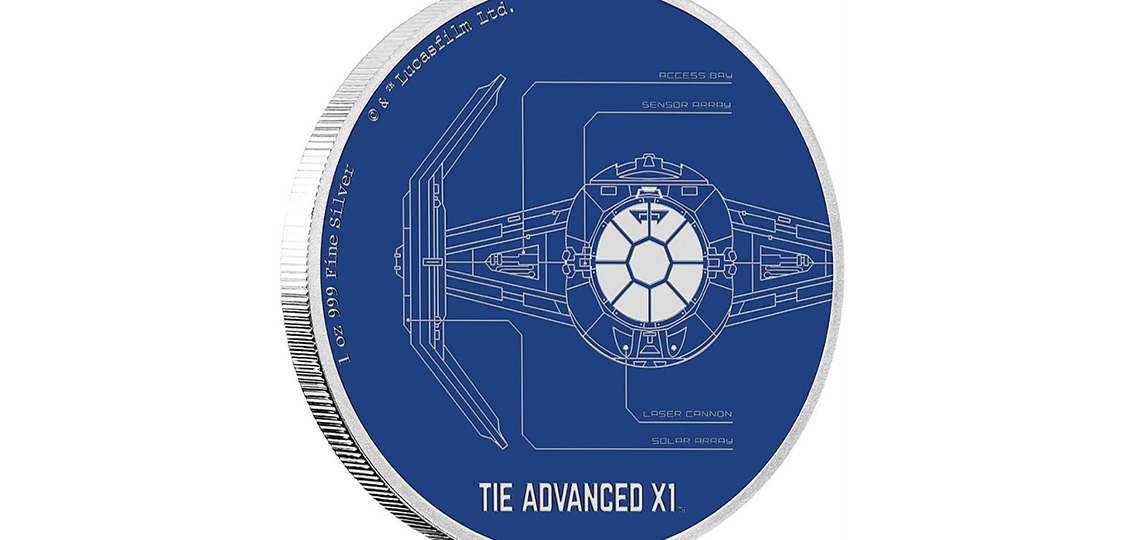 The sixth and final coin in New Zealand Mint's vehicle collection has just been released – Darth Vader's TIE Advanced X1 starfighter in 1oz silver. A number of the previous starship coins have already sold out, and now that the collection is complete, this one is likely to move fast too.
These tidy blueprint-style legal tender coins come packaged in a coin case.
The distinctive TIE Advanced X1™ is the sixth ship to be added to the Star Wars Ships coin collection.

This unique, coloured and engraved 1oz silver coin features part of the design blueprint for the TIE Advanced X1, which was the ship that Darth Vader piloted during the Battle of Yavin in Star Wars: A New Hope.

The coin comes presented in a high-quality inner coin case and Star Wars branded outer box, making it an ideal gift for fans or coin collectors.

The Certificate of Authenticity sits within the coin case.

There is a worldwide mintage of only 10,000 coins.
Check out all of our previous coverage of NZ Mint coins.