Star Wars Drones from Propel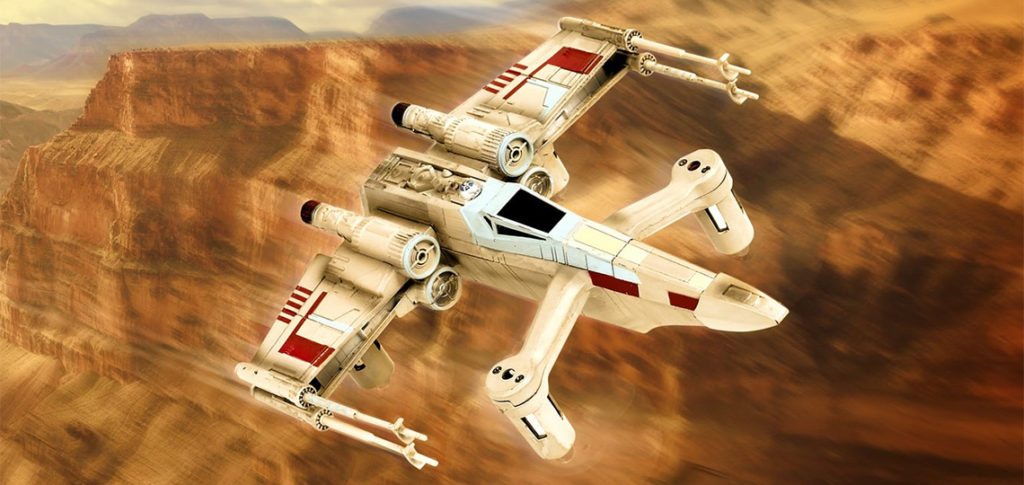 The following press release comes from Propel, about the local launch of their Star Wars gaming drone range.
A new generation of multi-player gaming drones launches onto the Australian and New Zealand. The collection features three of the most popular Star Wars flying fighters – the Star Wars 74-Speeder Bike™, the Star Wars TIE Advanced x1™ and the Star Wars T-65 X-Wing™ – beginning a new era of drone gaming through Propel's world-class innovation and technology.

Propel will also launch their 3 Limited Edition souvenir boxed drones this Friday November 17th. The boxes have a matte black finish, are individually numbered and wax sealed. When the top is lifted, it unveils the drone on a light box and plays Star Wars themed music relevant to each of the three fighters. In New Zealand, Propel is releasing 1,000 limited edition drones country wide. These limited edition drones will be available at stockists from this Friday and are expected to sell out in minutes with a $100 dollar manufacturer rebate ($229.99) during the first 48 hours.
The Propel Star Wars drones will be available in New Zealand from PB Technologies, JB Hifi, Harvey Norman, and Noel Leeming.
More info can be on the range of Star Wars drones can be found on the Propel website.