RC Inflatable Star Wars Characters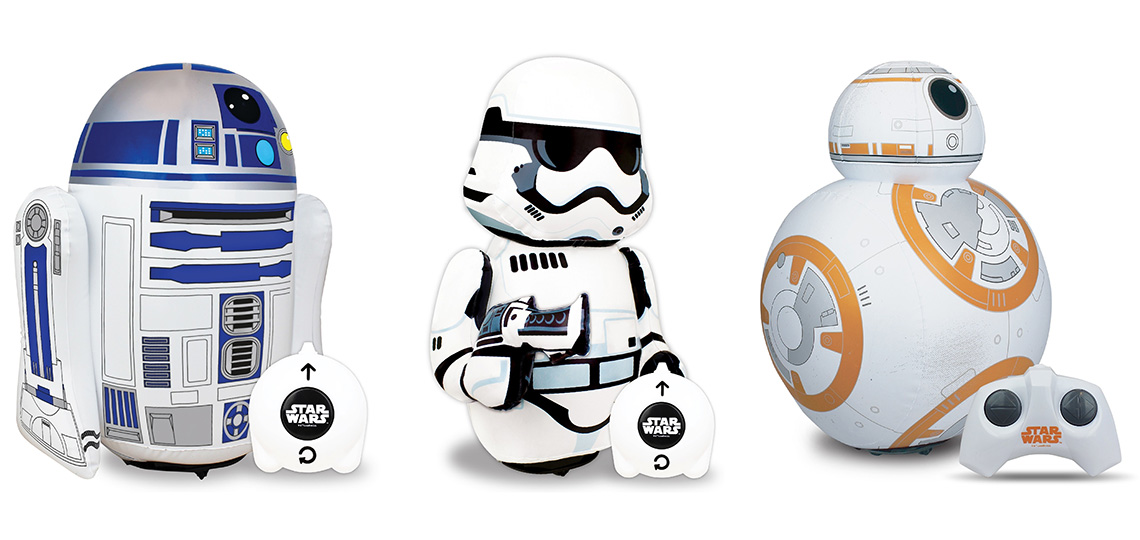 These remote-control inflatable Star Wars characters stand about 40cm tall each, zoom around surprisingly fast, and are a lot of fun. BB-8 (who obviously works really well in this toy format) and a stormtrooper are relatively new additions to the line, joining a previously released R2-D2. All are in stock now at Mighty Ape.
Check out all of the new release Star Wars products at Mighty Ape here.