Snowspeeder Coin at NZ Mint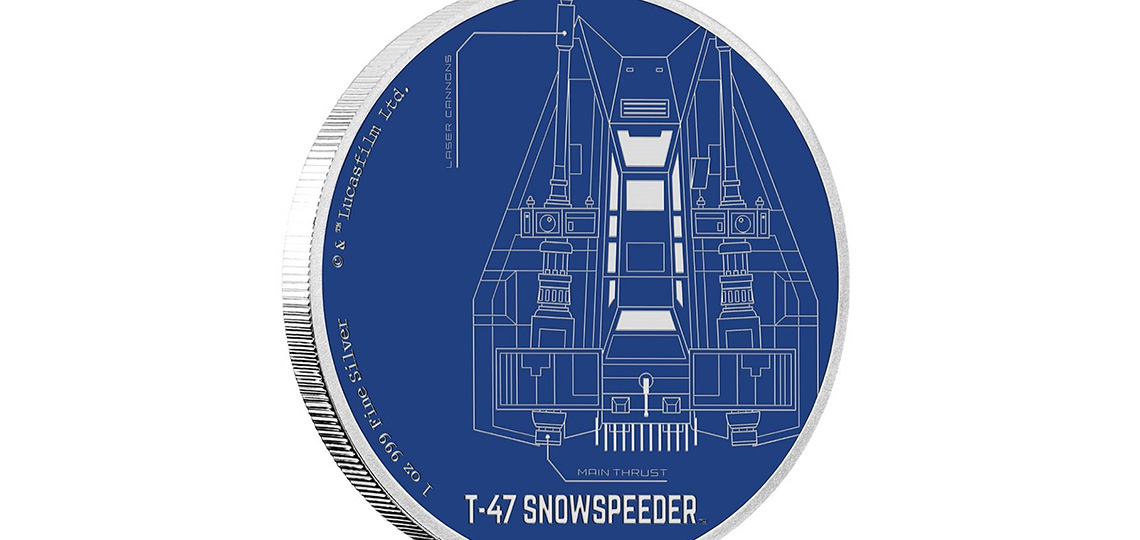 New Zealand Mint have just launched (not really an intentional pun) the fifth sterling silver coin in their starship range: the T-47 Snowspeeder, first seen in Episode V: The Empire Strikes Back. These tidy blueprint-style legal tender coins come packaged in a coin case.
The cool T-47 snowspeeder™ is the fifth ship to be added to the Star Wars Ships coin collection.

This unique, coloured and engraved 1oz silver coin features part of the design blueprint for the T-47 snowspeeders, which were T-47 airspeeders modified by the Rebel Alliance to be fast flying conveyances for patrol and defence of their hidden base on Hoth in Star Wars: The Empire Strikes Back.

The coin comes presented in a high-quality stylized inner coin case and Star Wars branded outer packaging, making it an ideal gift for fans or coin collectors. The Certificate of Authenticity sits within the coin case.

There is a worldwide mintage of only 10,000 coins.
You can read more about the design and manufacturing processes behind the NZ Mint coins in our interview with Brent Hindman, head of sales and marketing, here, and check out the full range of starship coins from NZ Mint here.