Flashback 1998: Preview Mace Windu Figure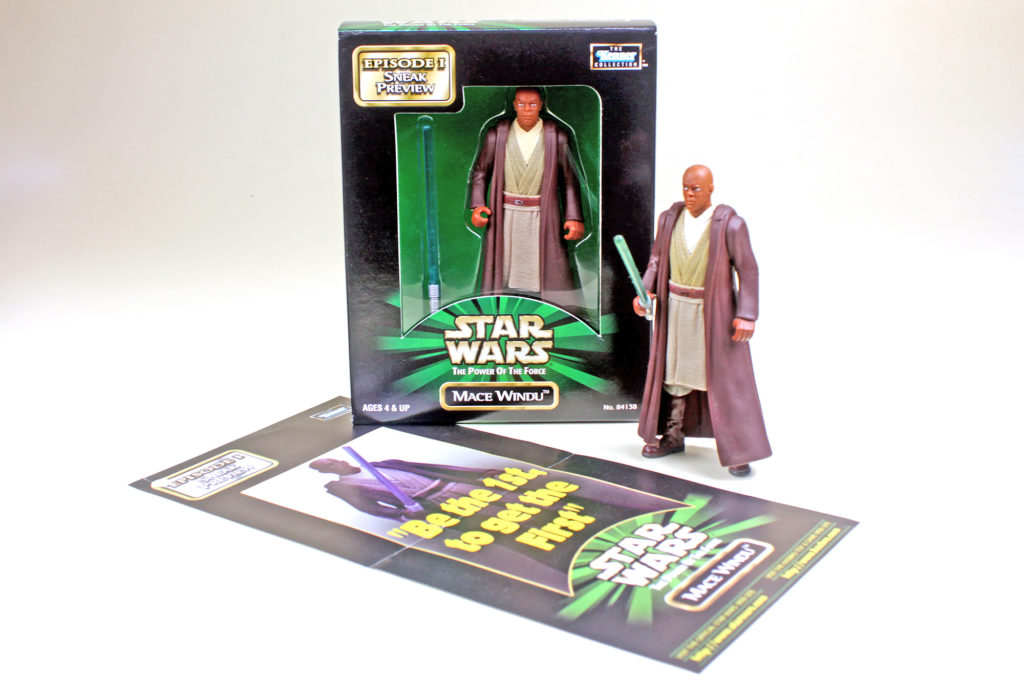 From 1998 to 1999, in advance of the release of Star Wars Episode 1: The Phantom Menace, kiwis could score a preview Mace Windu figure, complete with his concept lightsaber before he was allocated his unique purple-bladed weapon, as a mailaway from Hasbro NZ.
The following article was originally published on SWNZ in 2008.
Mace Windu Episode I Sneak Preview Figure
With about 6 months still to pass before the big-screen release of 'The Phantom Menace', the anticipation of a whole new world of action figures and related toys was not insignificant. And what better way to tease the eager public than with an exclusive figure of one of the best characters from the prequel series: Mace "this party's over" Windu.
This Jedi master figure was, of course, also available internationally, but its local accessibility was instigated by the New Zealand division of Hasbro (which was, at that time, still using the Kenner brand name in association with some of its products): something not encountered with the very early POTF2 figures or in the vintage era.
The instructions for the promotion read:
Be the first to own the pre-release Star Wars: Episode 1 'Sneak Preview' Figure, Mace Windu.

Can't wait until NEXT YEAR for the new Star Wars movie? Get your own 'SNEAK PREVIEW' figure from the upcoming Star Wars: Episode 1 now for NZ$5.99 with the purchase of 3 Star Wars figures from Kenner. For a limited time, you can receive this exclusive figure of the Jedi Master Mace Windu from the newest episode of the Star Wars saga.
To get you Episode 1 figure, send in:

A completed order form or a 8cm x 13cm card with your name and complete mailing address.
Original UPC proof-of-purchase from any Star Wars figures from Kenner for each figure ordered, along with the original cash register receipts dated between 1/10/98 and 31/1/99.
A cheque or money order made payable to Hasbro NZ Ltd for NZ$5.99 per figure.
Originally posted 27 November 2008.