Toyco Force Friday II Midnight Event Report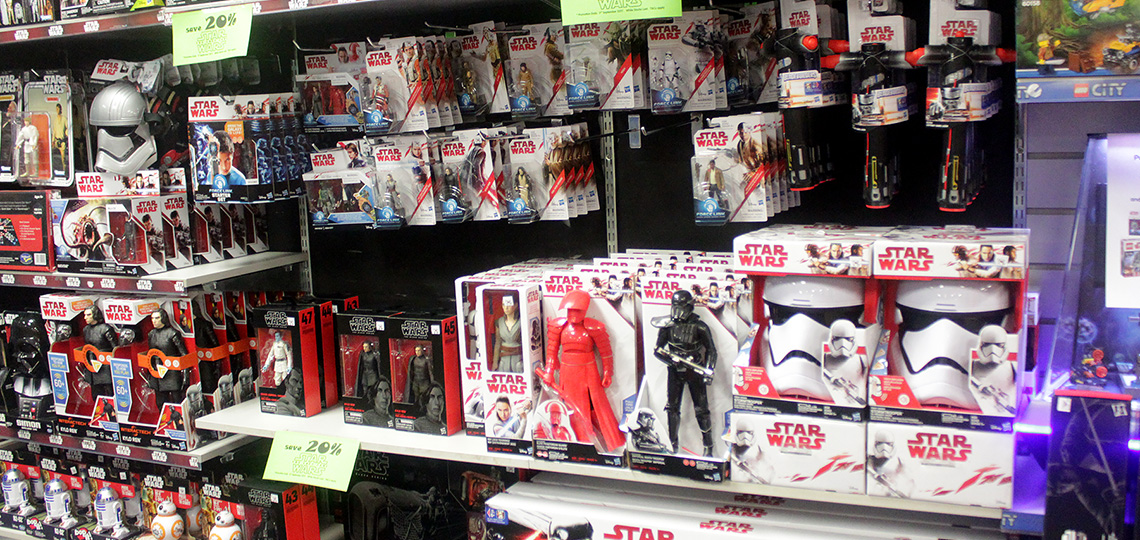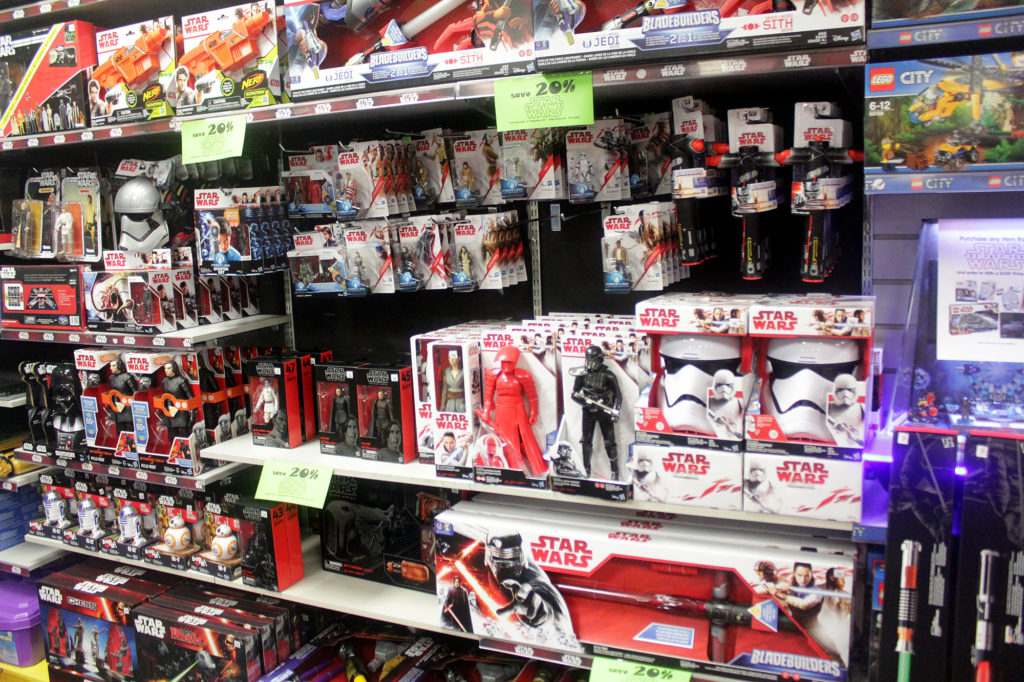 It's now officially Force Friday, and the new The Last Jedi figures and other toys have been release en masse. We checked out the displays and deals at the Toyco (St Lukes) midnight opening event, where a couple dozen fans braved the cool evening (the weather wasn't too bad, for the time of the year, to be fair) to get first pickings of the newly released products.
Toyco had a number of promotions running, which will continue until 3rd of September. To begin with, they had a 20% discount on all Star Wars items (excluding clearance items), and were giving away free Lego mini AT-M6 vehicles with purchases over $50. That offer put standard figures at a pricepoint of $14.39 each. As well as all the new stock, which included the expected Hasbro 3.75″ and 6″ figures and vehicles (was pleased to see the TBS6 Rey Speeder and Landspeeders!) a lot of older collectibles were very heavily discounted. There were also lots of role play items, including the new Black Series Poe Dameron helmet and Rey's Force FX lightsaber, and Lego sets, including a built up version of the First Order Star Destroyer on display.
Everything is still going to be available in the morning (the large TBS speeders were getting low on stock though), and online at www.Toyco.co.nz, but it was fun to make an event of the toy release and join other fans for this midnight experience. Head on over to the SWNZ Message Boards and SWNZ Facebook Group to share you purchases with others in the Star Wars community.