Empire Poster Coin from NZ Mint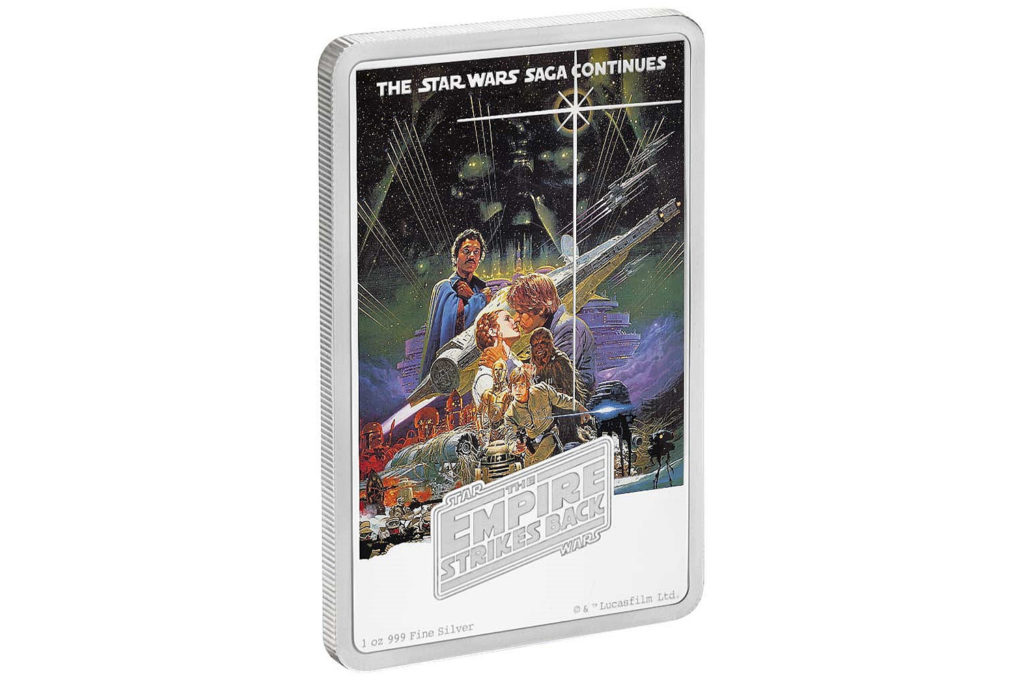 The latest coin from NZ Mint celebrates The Empire Strikes Back, featuring Noriyoshi Ohrai's classic poster art, and follows on from a matching Star Wars 40th anniversary coin that came out back in May 2017.
This limited edition coin celebrates the second instalment in the original Star Wars trilogy The Empire Strikes Back, which was released in May 1980.

Licensed by Disney, it features a replica image of the original poster for Star Wars: The Empire Strikes Back. The design cleverly incorporates both colour and engraving.

This 1oz fine silver collectible comes presented in a clever perspex holder, designed to frame the coin and allow for easy display. The Certificate of Authenticity sits within the packaging and both themed to complement the coin. This makes it an ideal gift for any Star Wars fan or coin collector.

With a worldwide mintage of only 10,000 coins, don't delay in placing your order!