TIE Fighter Coin at NZ Mint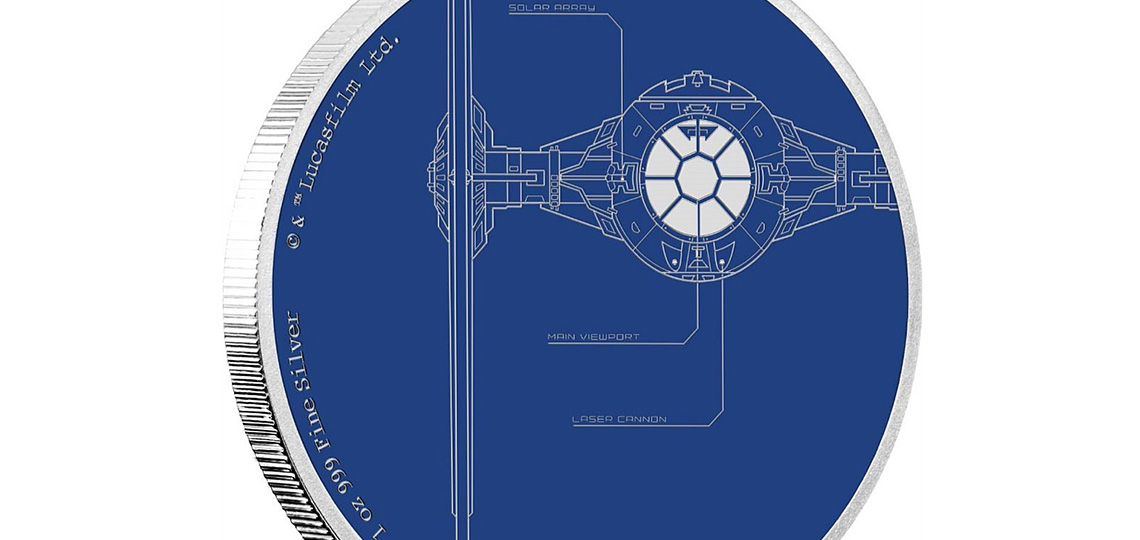 The last Star Wars release from New Zealand Mint featured an X-Wing design, so in the interests of balance, it seems fitting that they have now just come out with a legal tender TIE Fighter. This will be the fourth design in their Star Wars vehicle range.
The terrifying TIE/LN Fighter is the fourth ship to be added to the Star Wars Ships coin collection.

This unique, coloured and engraved 1oz silver coin features part of the design blueprint for the TIE/LN Fighter, which became an unforgettable symbol of the Imperial fleet. Rebel pilots learned to fear the trademark howl of a TIE in flight.

The coin comes presented in a high-quality stylized inner coin case and Star Wars branded outer packaging, making it an ideal gift for fans or coin collectors. The Certificate of Authenticity sits within the coin case.

There is a worldwide mintage of only 10,000 coins.
Check out the rest of the Star Wars range at NZ Mint, and while you are there, fill in their survey to have your say as to which designs they might focus on next.