Rivals – New Star Wars Game Gets Early Release in NZ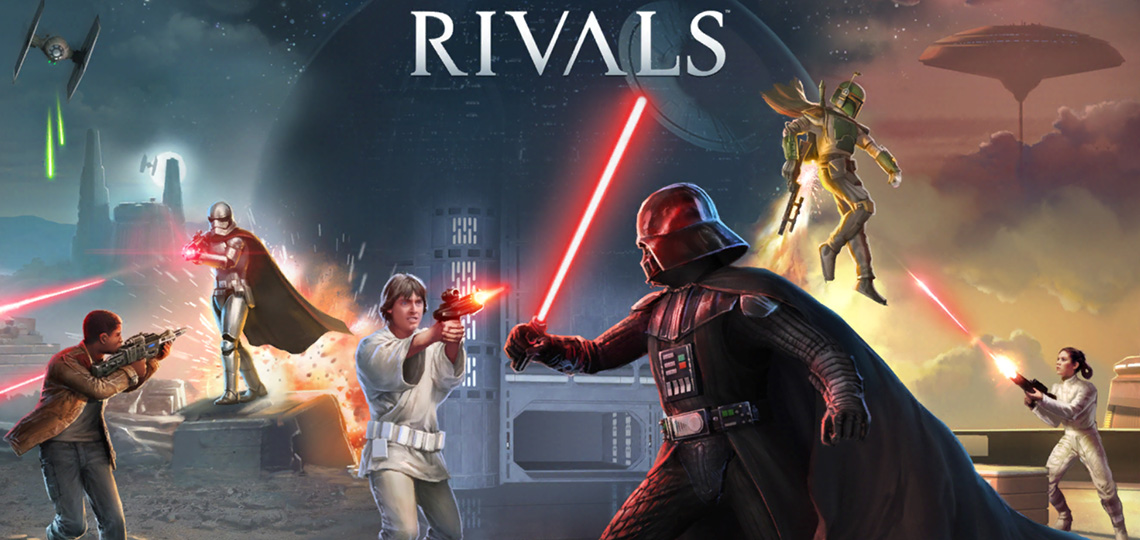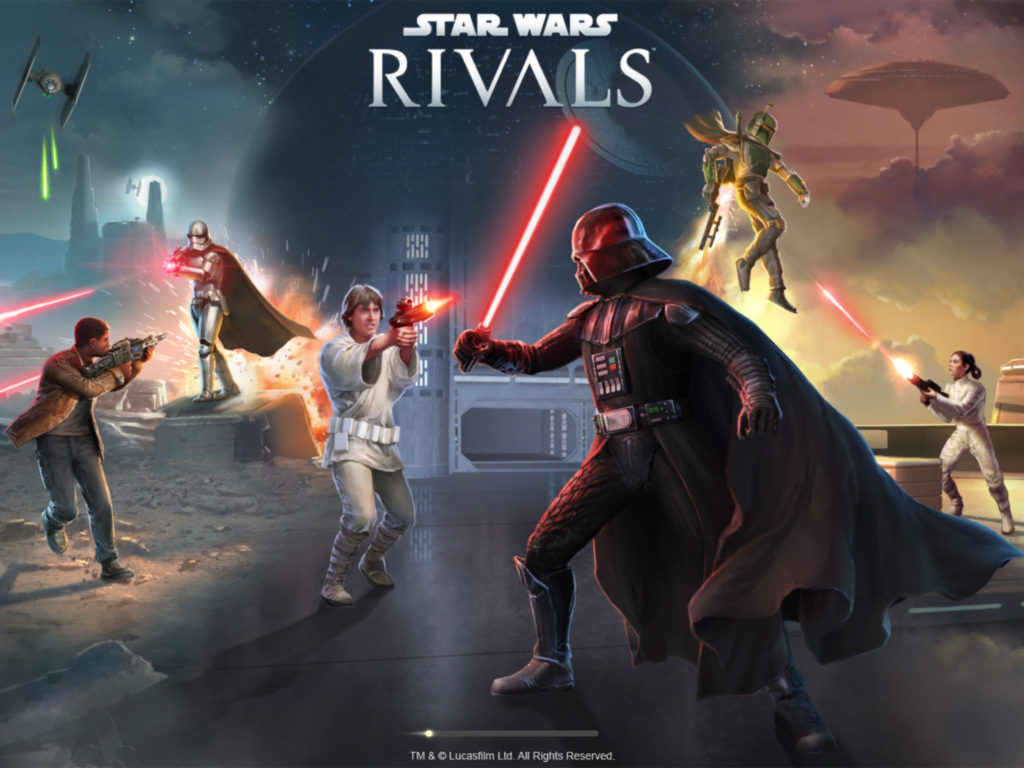 Star Wars Rivals is a new mobile action shooting game available for Apple and Android devices. In a move fortuitous for kiwis, it has an early pre-release in New Zealand and Australia, and can be downloaded now for free from iTunes and/or Google Play. We're just trying things out and getting a taste for the game-play, but it shows promise and is likely to hook fans in as you progressively collect up hero characters.
A StarWars.com release announcement describes the game:
Take aim and confront your rivals with fast-paced shooter gameplay in both single-player campaign scenarios and epic real-time PvP skirmishes. Collect a cast of iconic characters spanning all eras of the Star Wars universe, including Darth Vader, Luke Skywalker, Boba Fett, Princess Leia, Finn, Captain Phasma, and more. Build the ultimate combat team, anticipate your opponent's strategy, and leverage your surroundings to gain the upper hand.
Gameplay involves a two-handed/two-digit approach – left-hand controls are for aiming and moving the camera, and right-hand controls determine your actions such as fire weapon, duck into cover, and special abilities. There are left and right arrows on the side of the screen which will move your character to another pre-set attacking position in the field of play. In the single-player mode, your character will automatically advance in to the next playing area after you have defeated a wave of enemies.
The game features Campaigns (single-player, pre-set missions), of which there are currently five available, with a number of missions each. The content is both Original Trilogy and The Force Awakens-themed. You can also battle against other players in Arenas, wherein you play with a team of three hero characters, for a pre-set amount of time, with the winner being decided based on points earned (5 points for defeating one of the opposing players hero characters, 1 point for defeating one of their automated support characters such as stormtroopers). Rewards can also be earned through Daily Tasks and Achievements, as well as completing missions and winning player-vs-player battles.