Movie News Recap – June 2017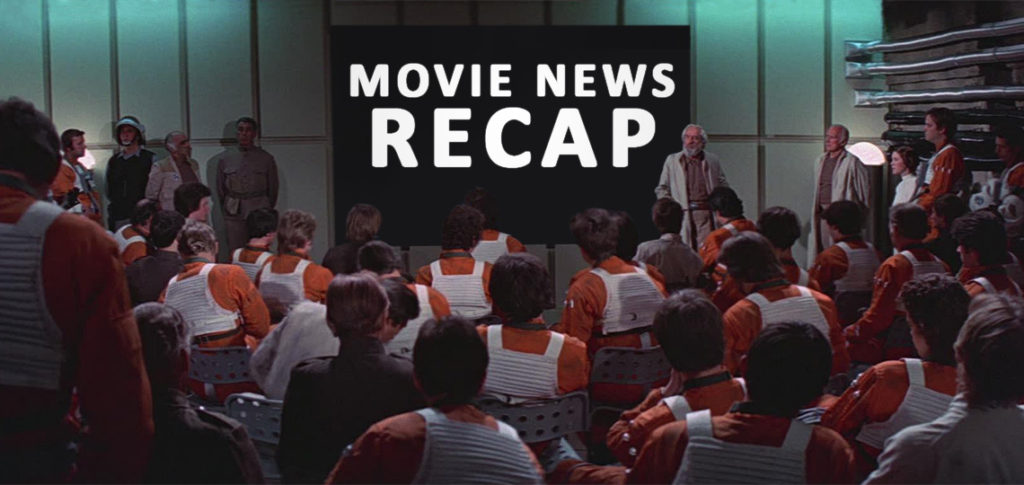 The SWNZ Movie News Recap is a new series of articles collecting official news pertaining to upcoming movies, from the preceding month or so. It adheres to our spoiler policy, and as such contains only officially released announcements and information from trailers, the StarWars.com website, and/or from interviews with actors.
Iger Talks 'Han Solo', Ep8, and Future
Disney CEO Bob Iger spoke at a University of Southern California "Future of Tech and Entertainment" event last week, revealing details about the upcoming Star Wars films, and plans for beyond that. These are the key revelations:
Carrie Fisher's performance in Episode 8 will not be altered ("We had to deal tragedy at the end of 2016. Carrie appears throughout VIII. We are not changing VIII to deal with her passing. Her performance remains as it is in VIII. In Rogue One, we had some digital character. We are not doing that with Carrie.").
The Han Solo film spans a longer time frame than we might have guessed ("…the film will span the Star Wars rogue's years from age 18 to 24″), and should involve Han's acquisition of the Millennium Falcon.
"Han Solo" may or may not be Han Solo's real name ("you will also discover how he got his name"). This one is potentially ambiguous… it's not clear if Iger mean's Han's literal name, or if he's talking about how the smuggler established his reputation ("…got his name").
Disney's Star Wars strategy stretches forward about 15 years ("The team is thinking about 'what could be another decade and a half of Star Wars stories,' he said").
You can read full coverage of these topics at a number of sites, including HollywoodReporter.com, Slashfilm.com, Variety.com.
Episode 8: The Last Jedi
Ep8: The Last Jedi opens in NZ on 14 Dec 2017.

-1661
DAYS
-7
HOURS
-28
MINUTES
-54
SECONDS
The Last Jedi in Vanity Fair
The "Summer" issue of Vanity Fair magazine features a wide array of The Last Jedi photos by Annie Leibovitz (a tradition that harks back the the prequel movies). It'll be a while before we get this issue in New Zealand, but stay on the look out, and stay tuned as we will share info as soon as we hear about its local availability. In the meantime, there is plenty of online coverage of the contents:
The Last Jedi Trailer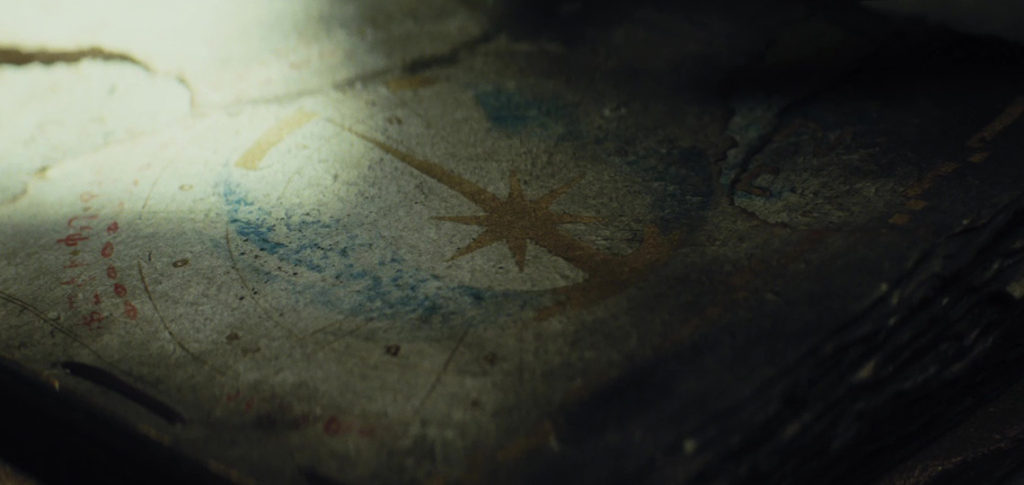 The teaser trailer for Star Wars Episode VIII: The Last Jedi has just screened at Star Wars Celebration Orlando, and is now live on the Star Wars YouTube channel. Watch it here! The following is a screencap gallery, for scene-by-scene analysis… MORE.
Han Solo
Han Solo opens in NZ on 24 May 2018.

-1500
DAYS
-7
HOURS
-28
MINUTES
-54
SECONDS
Donald Glover Talks About Lando Calrissian
Donald Glover recently talked to Deadline about the experience of playing Lando in the upcoming Han Solo film.
This is probably one of my favorite experiences ever. For working under, like, a huge conglomerate, it's actually been quite an enjoyable, artistic thing. I get to play him in a way that I think is honest and true and cool. And it's great 'cause I didn't have to write anything, I'm focused strictly on being this guy. And I really respect him and I respect the actor who played him before.
It's a long interview, covering a number of topics. You can read the full article here.
Woody Harrelson's Han Solo Film Character Name
Woody Harrelson appeared on The Tonight Show during the week, and revealed that his character's name in the upcoming Han Solo film is "Beckett". This is not a name that appears in any pre-existing Expanded Universe material in conjunction with Han Solo. Harrelson gave away no other details, but you can watch a video clip here.
More Han Solo Casting
Variety is reporting that Michael K. Williams (The Wire and Boardwalk Empire) is in final talks to join the upcoming Han Solo standalone film. No word on details about his role, other than it might be a "key role". Read the coverage at Variety.com.
Han Solo Movie Begins Filming
StarWars.com has reported that principal photography on the untitled Han Solo Star Wars Story officially began February 20 at Pinewood Studios, London. The untitled Han Solo Star Wars Story is slated for release on May 25th, 2018 in the US (with a tentative date of Thursday May 24th, 2018 in NZ). Read the story on StarWars.com here.
Episode 9
Episode 9 Release Date
StarWars.com has revealed that Episode IX will get a May release date, moved forward from the current December cycle for the trilogy films. Episode IX will come out on May 24 2019 in the US… presumably that means we'll see a Thursday May 23 2019 release in New Zealand. The Han Solo film will also be released in May (2018), implying that all Star Wars films beyond Episode VIII may be mid-year releases. Read the full article at StarWars.com (which also talks of the 5th Indiana Jones film, starring Harrison Ford, which will come out on July 10, 2020).
2020 Standalone Movie
2020 Spinoff Movie Announcement in Winter
In a recent interview, Lucasfilm president Kathleen Kennedy hinted that the announcement about what the next Star Wars standalone/story movie might be could come in the northern hemisphere's summer (NZ winter, June-August). It'll certainly be interesting to hear what and/or who will be the focus of that film.
I think we're getting close. My hope would be sometime around the summer. I never want to predict the creative process because it is its own thing, so we're in the midst of those discussions right now.
You can watch the video of the interview at Collider.com.