X-Wing Coin from NZ Mint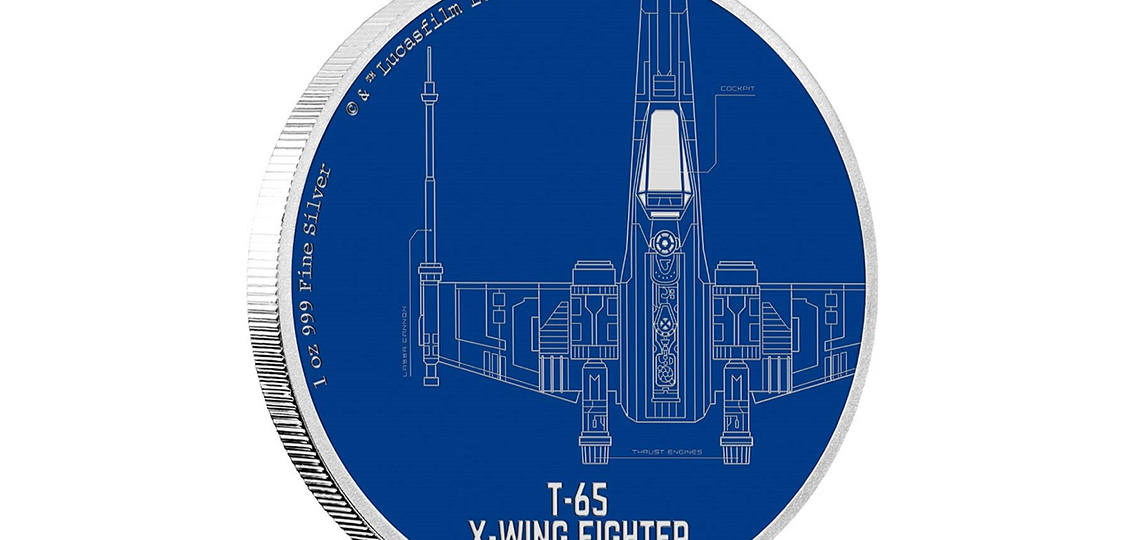 Following quickly on from their last release, New Zealand Mint adds another legal tender Star Wars coin to their new "Star Wars Ships" collection. The third collectible in this vehicle line is the T-65 X-Wing starfighter.
The iconic T-65 X-Wing Fighter™ is the third ship to be added to the Star Wars Ships coin collection.

This unique, coloured and engraved 1 oz silver coin features part of the design blueprint for the T-65 X-Wing Fighter, which is a versatile Rebel Alliance starfighter that balances speed with firepower and can take on anything the Empire throws at it! Luke Skywalker is famous for destroying the Death Star behind the controls of an X-wing.

The coin comes presented in high-quality Star Wars branded and stylized packaging, making it an ideal gift for fans or coin collectors. The Certificate of Authenticity sits within the coin case.

There is a worldwide mintage of only 10,000 coins.
The X-Wing joins previous classic spaceships in this sub-category amongst the NZ Mint coins.