Space Ice T-Shirts Available Now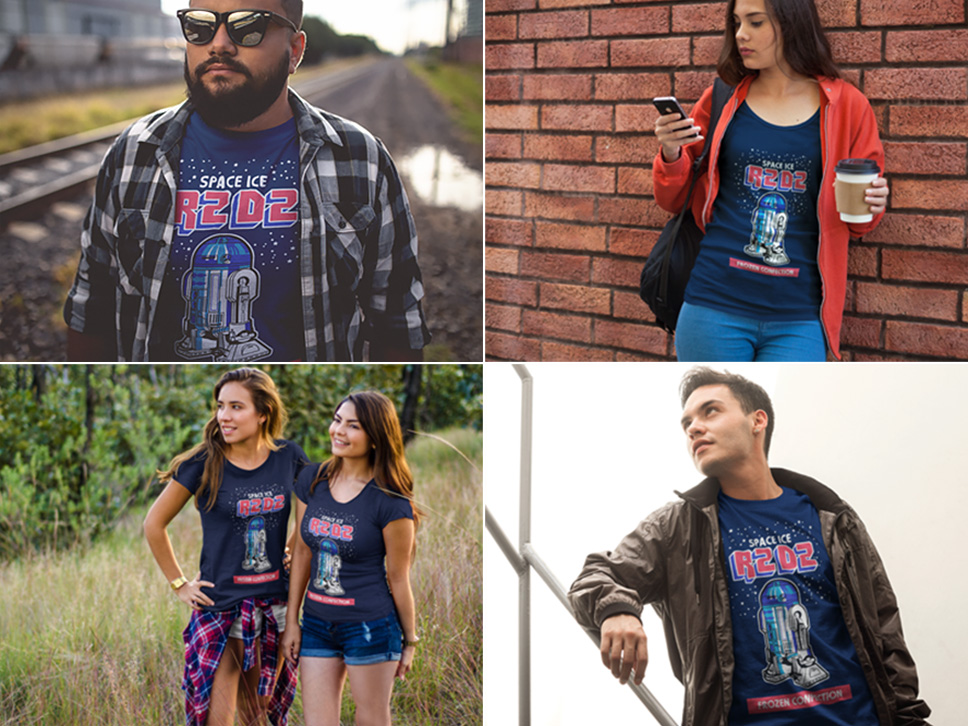 Two new SWNZ shirts available in the SWNZ Merch store. These are based on the vintage 1977 R2-D2 Space Ice ice-blocks from the Tip-Top Ice Cream company. A wide variety of mens' and womens' styles are available, and you can select the garment colour of your choice (although we believe it looks particularly great in a blue or navy that approximates the original Space Ice ice-block wrapper).
Two variations are available – a "Nostalgia" version, featuring "Space Ice" and "Frozen Confection" text reminiscent of the ice-block branding, and a modified "SWNZ Supporter" version, advertising the SWNZ website. The graphics have been fully re-drawn, but retain all of the quirks of the original such as R2's rotated dome, and the two-tone blue highlights.