Princess Leia Day – World Record Attempt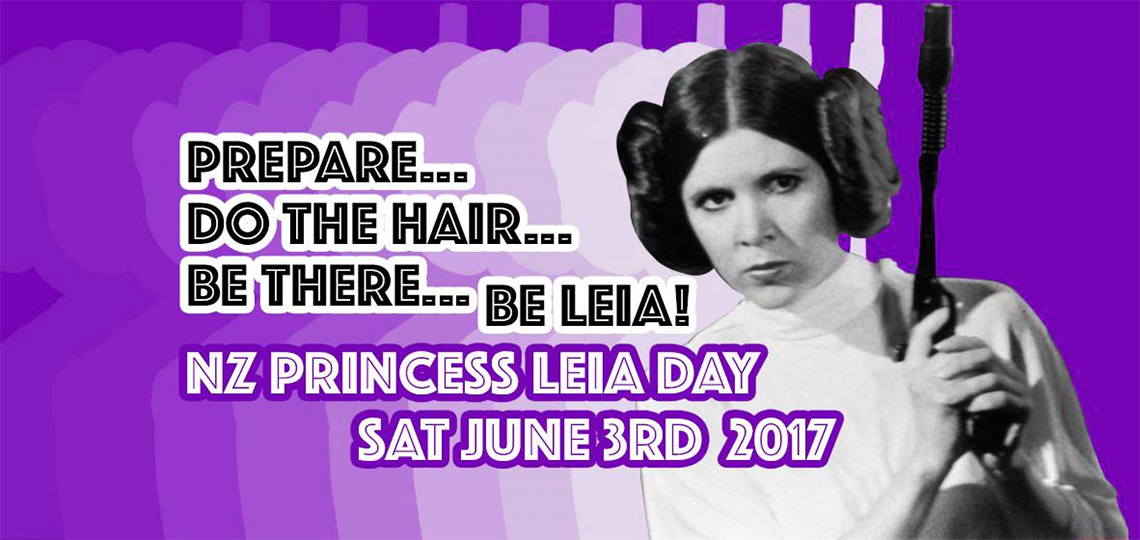 New Zealand Princess Leia Day is an event scheduled to be held in Wellington on Saturday June 3rd, 2017.
Saturday June 3rd 2017 will be New Zealand Princess Leia Day in Wellington.

We'll be bringing together the MOST PRINCESS LEIAS IN HISTORY for a giant celebration in Wellington. We want Leias of all genders and none, baby Leias, elderly Leias, fire juggling Leias, Māori Leias, steampunk Leias, burlesque Leias, bearded Leias, Leias with wheelchairs, Leias on Harleys, and Princess Leias with ukuleles!

We'll be making a MASSIVELY PARTICIPATIVE VISUAL RECORD of the event, so bring your phones and cameras, take lots of photos and video, and be prepared to share them with the world.

Some of the video will also be used in a TRIBUTE MUSIC VIDEO we'll be making later in the year. Cool! So we want all out Leias to get together to do a few lines. The song Chris started out as a lament for Han Solo but now it will celebrate the legendary Carrie Fisher.

We'll need the Guinness World Records guys there too. That'd be neat. Somebody will sort that out!
Check it out on Facebook to join in and/or get more info: