Movies in Parks – The Force Awakens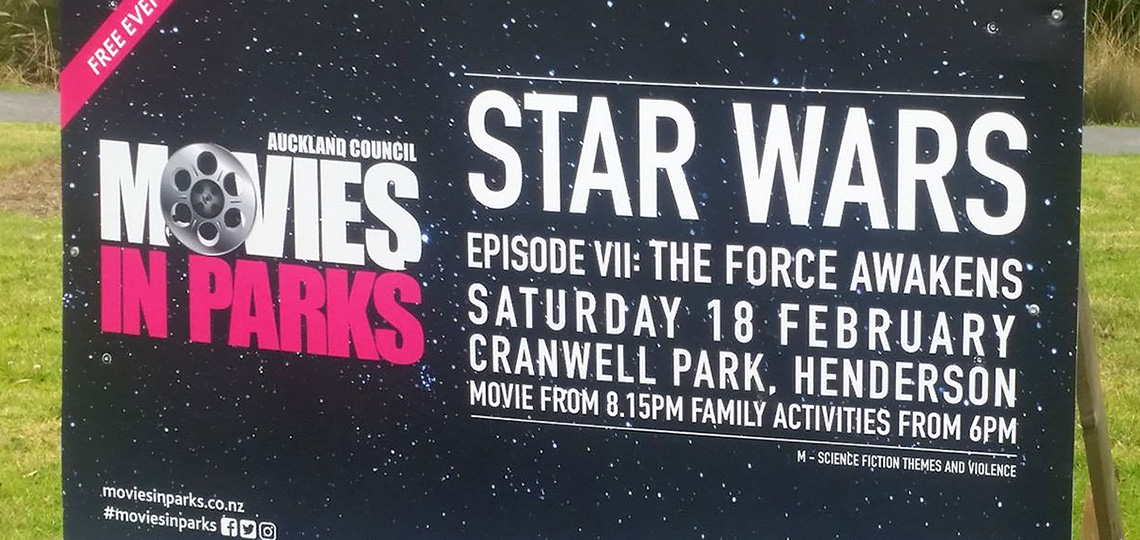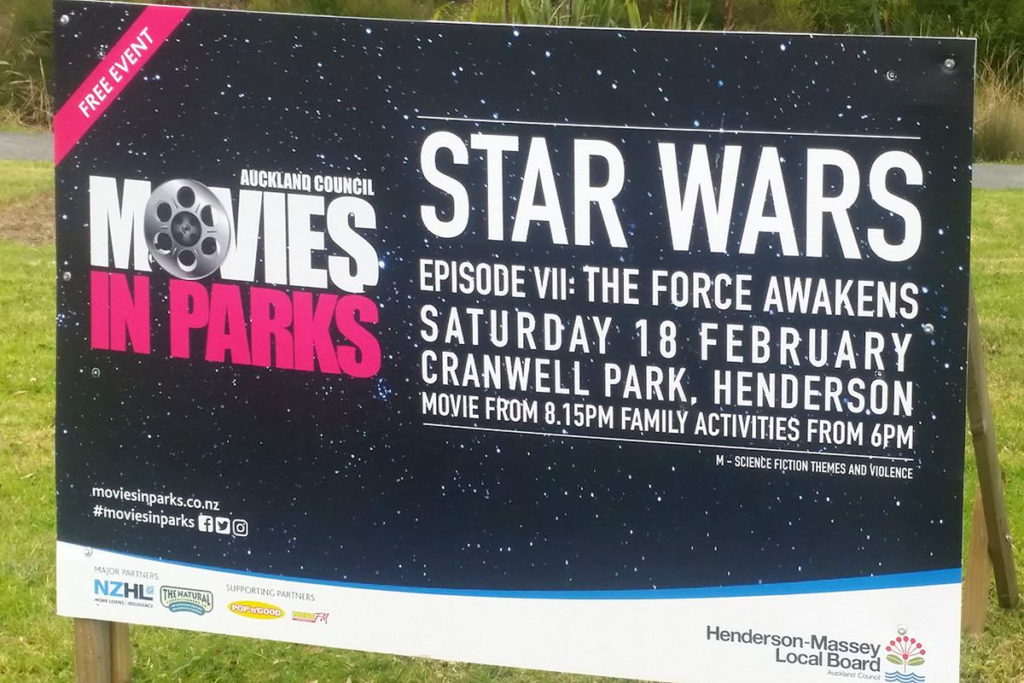 Star Wars Episode VII: The Force Awakens will be screening for free in Henderson on Saturday February 18th, as part of Auckland Council's "Movies in Parks" series. The event will be held at Cranwell Park, with the movie screening from 8:15pm, and with family activities preceding it from 6pm. More details are on the Movies in Parks website.
Thanks to Carl H for sharing this information/photo on the SWNZ Facebook page.