SWNZ News Digest – 25 Jan 2017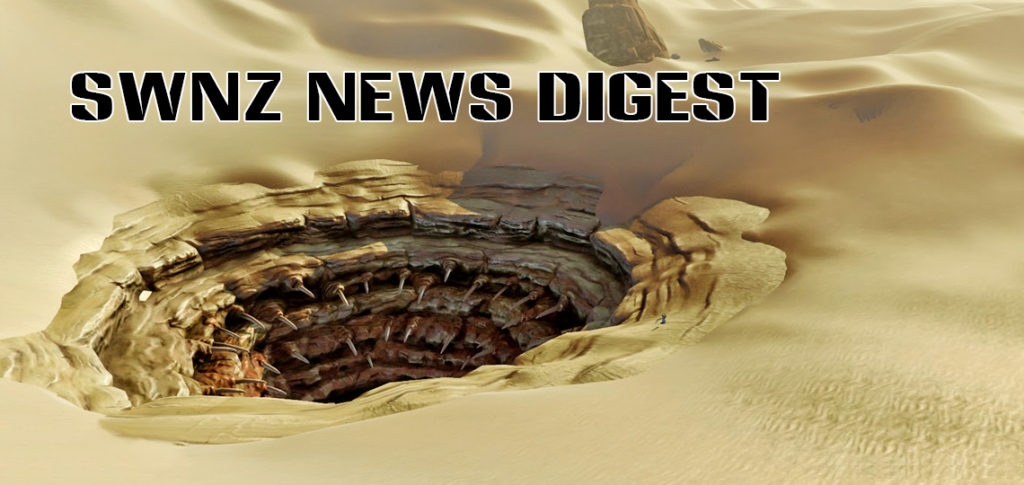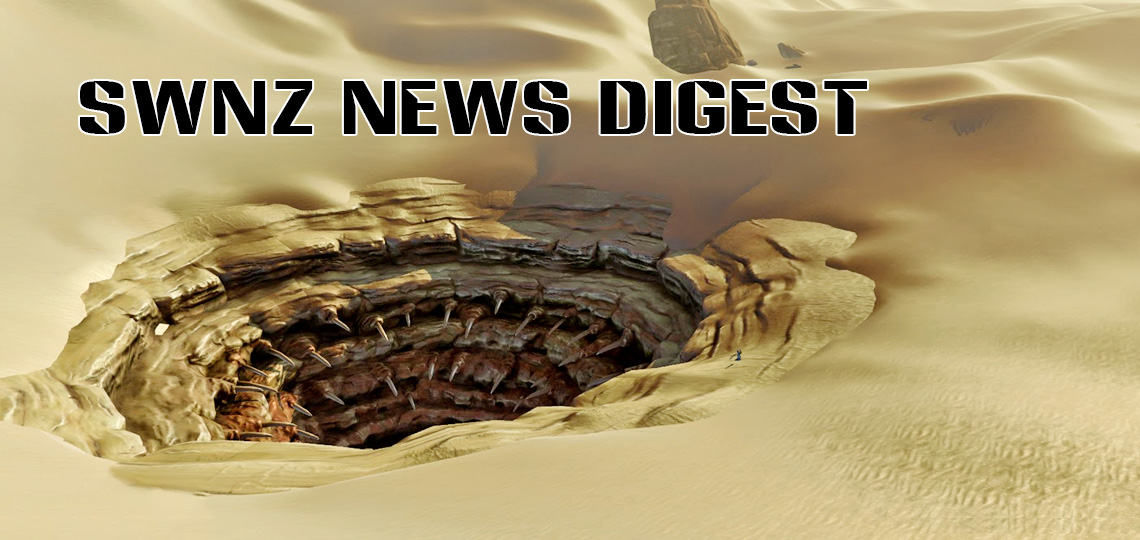 Welcome to this week's News Digest, with more Star Wars news headlines and links than you can shake a gaffi stick at.
Rian Johnson Teases Episode 8 Crawl Header
Rian Johnson tweeted this Episode 8 image, with the caption "Felt so good to drop this into the cut this morning". View it on his Twitter account.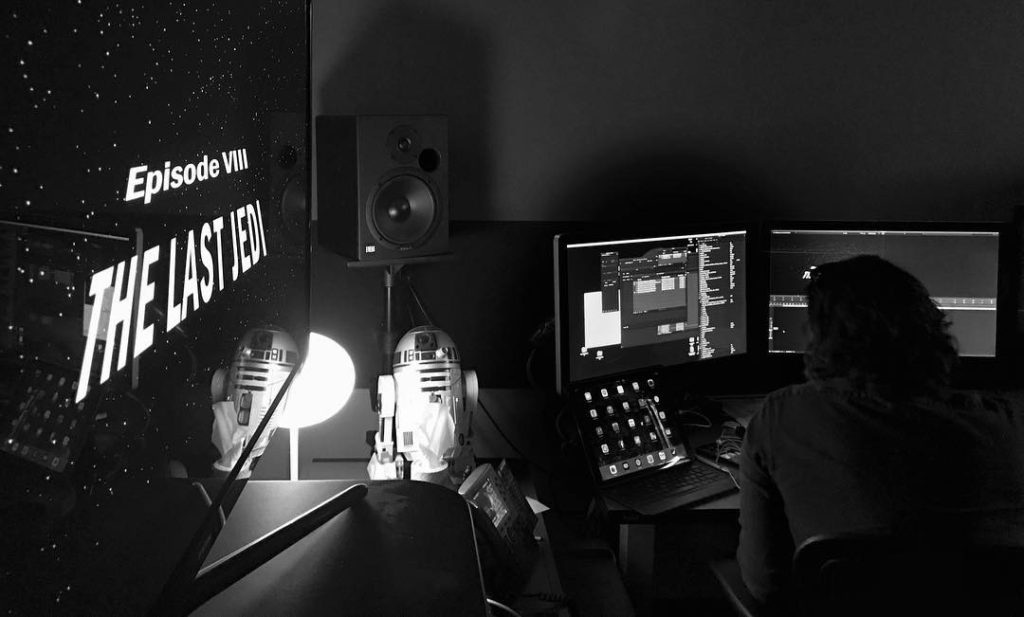 Mark Hamill Reacts to Episode 8 Title
Immediately following the Episode title reveal, the Associated Press released an video of an interview with Mark Hamill, where he gives his thoughts on the name of the film. Watch the vid on YouTube here. In case you missed it, the official announcement about the Episode 8 title ("The Last Jedi") is here.
The Star Wars Show: Rogue One Secrets Explained
To start the new year, The Star Wars Show conducts a special interview with Leland Chee, Pablo Hidalgo, and Matt Martin of the Lucasfilm Story Group, in order to uncover the secrets of Rogue One, including Star Wars Rebels Easter eggs, production details, and much more. Watch on the official StarWars.com YouTube channel here.
Rogue One Breaks One Billion at the Box Office
The worldwide box office takings for Rogue One have now exceeded US$1 billion! At the time of writing the tally stands at $1,012,945,502. You can keep an eye on the current total at BoxOfficeMojo.com.
Entertainment Weekly Talks to Pablo Hidalgo
Entertainment Weekly interviews Pablo Hidalgo, a creative executive with the Lucasfilm story group, about his latest book, Rogue One – The Ultimate Visual Guide. Read all about the contents, process, and work behind that Dorling Kindersley guide book at Entertainment Weekly here.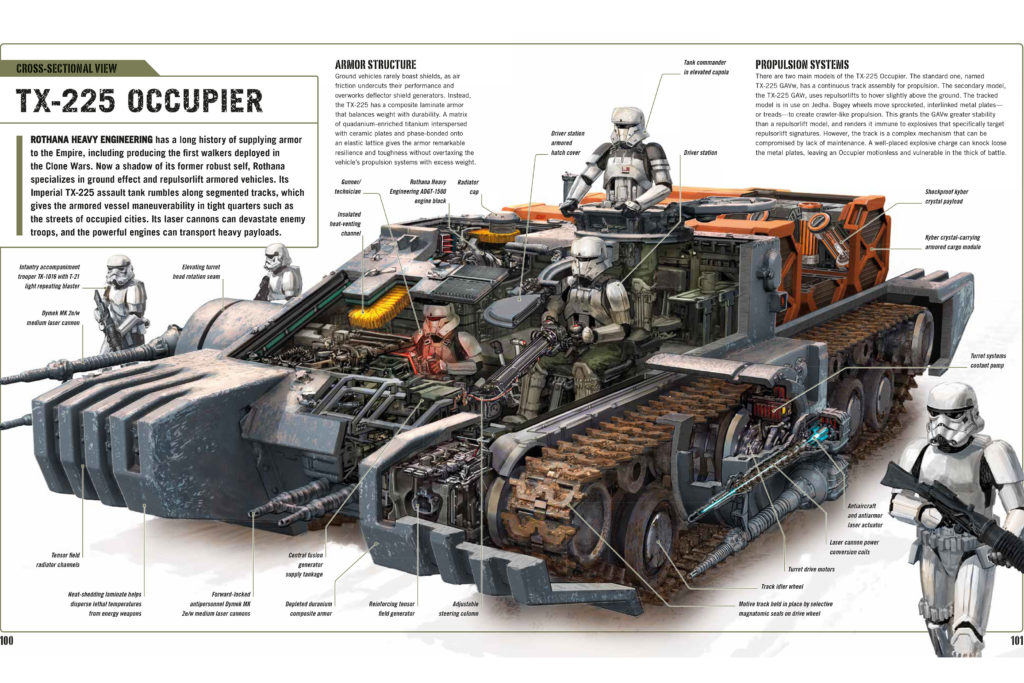 Rogue One Oscar Nominations
The Oscar nominations are out today, and Rogue One: A Star Wars Story has been nominated in two categories: Sound Mixing and Visual Effects. The Sound Mixing nomination names David Parker, Christopher Scarabosio and Stuart Wilson, and the Visual Effects nomination names John Knoll, Mohen Leo, Hal Hickel and Neil Corbould. Good luck to both teams in their respective categories! The Oscars broadcast will take place on Friday NZT.
1983 "Making Of" Documentary on StarWars.com
The collection of videos on StarWars.com includes full versions of the vintage classics such as From Star Wars to Jedi: The Making of a Saga. This documentary chronicling the creation of the original Star Wars trilogy. Narrated by Mark Hamill, it features rare behind-the-scenes footage from the original trilogy. Watch it here.
Carrie Fisher Passport Auction
An eBay charity auction of one of Carrie Fisher's expired passports is currently running to benefit NAMI San Francisco (which provides education, resources and emotional support for families and those affected by mental illness).
A tremendously personal item from the late, great Carrie Fisher (October 21, 1956 – December 27, 2016), author, actress and Hollywood icon, best known for her role as Princess Leia in the Star Wars franchise. The passport was issued in 1983 and expired in 1993 and hence conforms with eBay's policy.

This one-of-a-kind collectible is one of Carrie Fisher's most personal possessions and reveals her life through her love of travel. She traveled the world on this passport, just after finishing filming "Return of the Jedi,"…
If you want the ultimate Carrie Fisher autograph, while raising funds for a worthy charity, you can bid here.