Macleans Toothpaste Star Wars Competition (1983)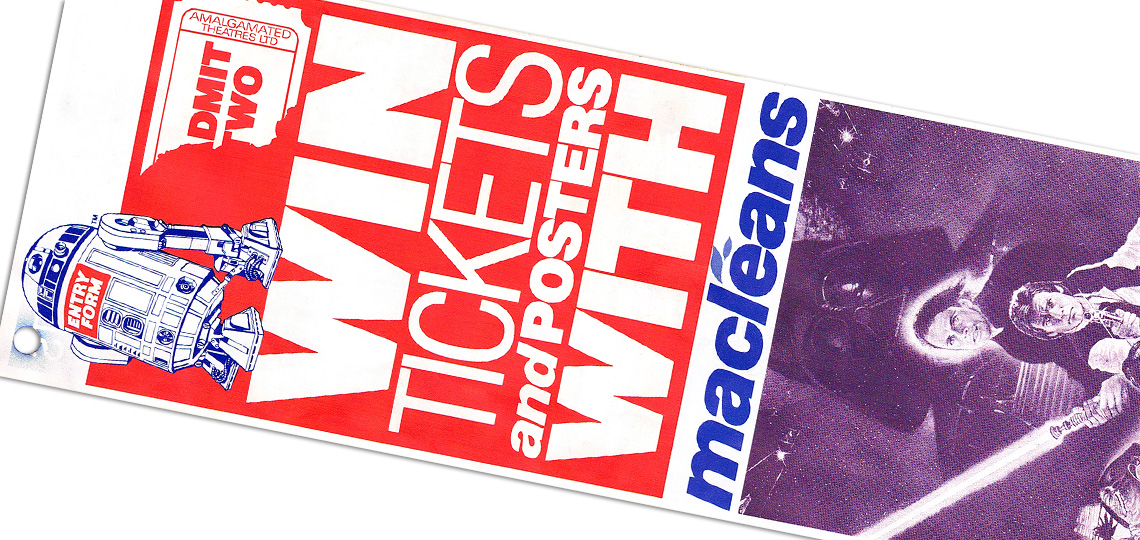 1983. Over thirty years ago now. The much anticipated third Star Wars movie, 'The Return of the Jedi' was approaching New Zealand cinemas, and Beecham NZ Ltd, through its Macleans toothpaste brand, was running a competition tempting shoppers to "Buy Macleans and be among the first to discover the fate of Luke Skywalker, Princess Leia, Darth Vader, R2-D2 and the other STAR WARS heroes in the blockbuster movie of all time – RETURN OF THE JEDI – showing soon in Amalgamated Theatres".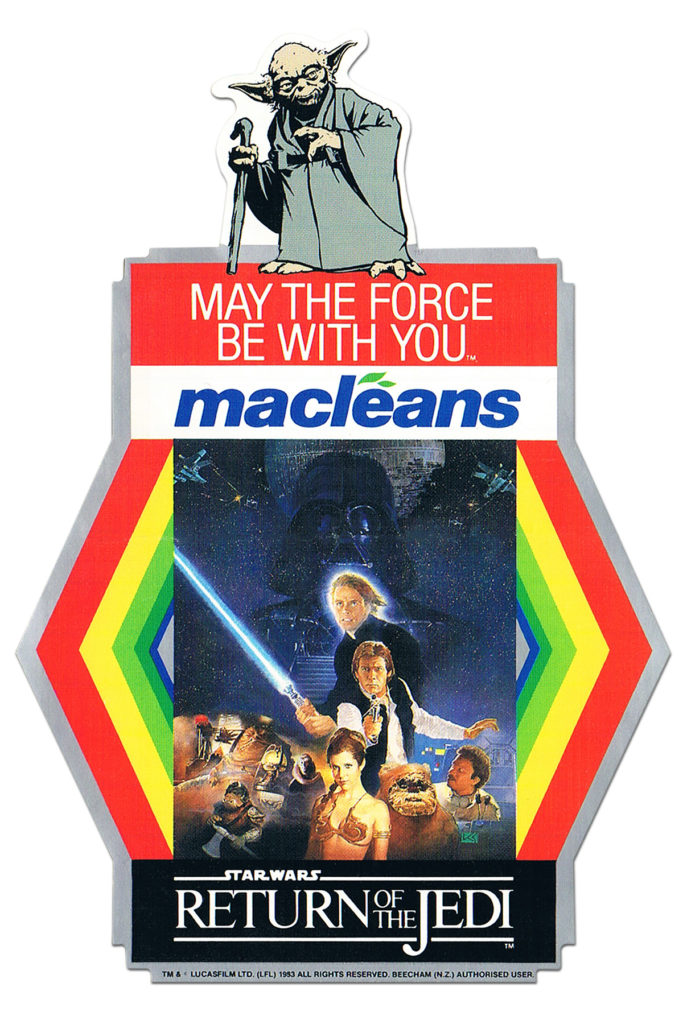 One thousand double tickets and full colour posters were given away to randomly drawn contestants who answered a simple multi-choice dental hygiene question, and attached a Macleans toothpaste box! But, even better, everyone who sent in a stamped addressed envelope with their entry received a free ROTJ sticker – "Everyone's a Winner!" The small text on the sticker, which was printed in New Zealand, reads "TM Lucasfilm Ltd (LFL) 1983. All rights reserved. Beecham (N.Z.) authorised user". These brightly coloured stickers, featuring Jedi Master Yoda, the Macleans logo, Return of the Jedi poster art, and a hypnotic, geometric rainbow border are quite rare in today's market.
If you happen to have a copy of the giveaway sticker to trade or sell, please contact SWNZ.