Helix Star Wars Stationery To Return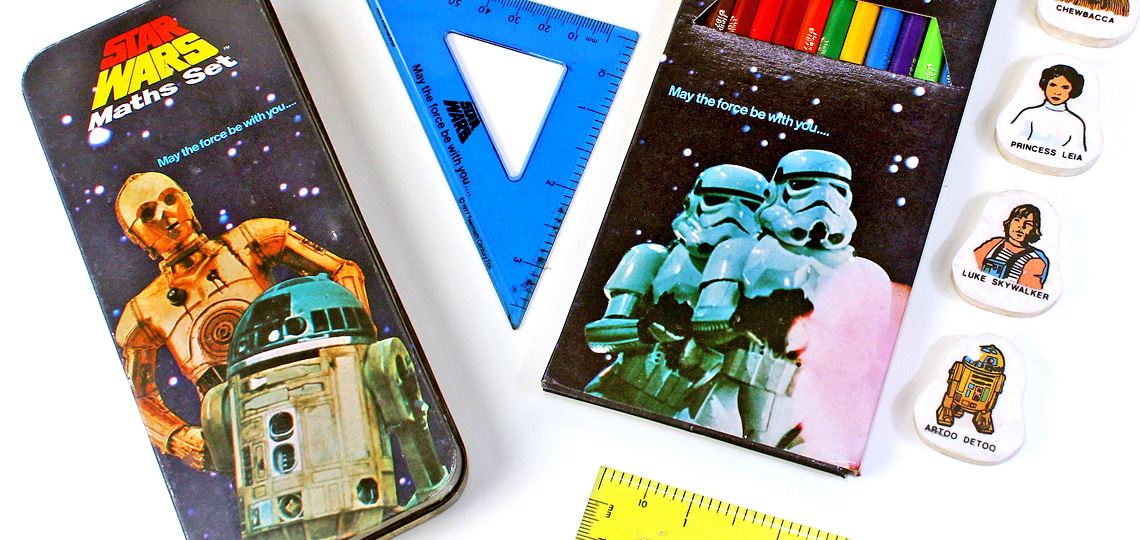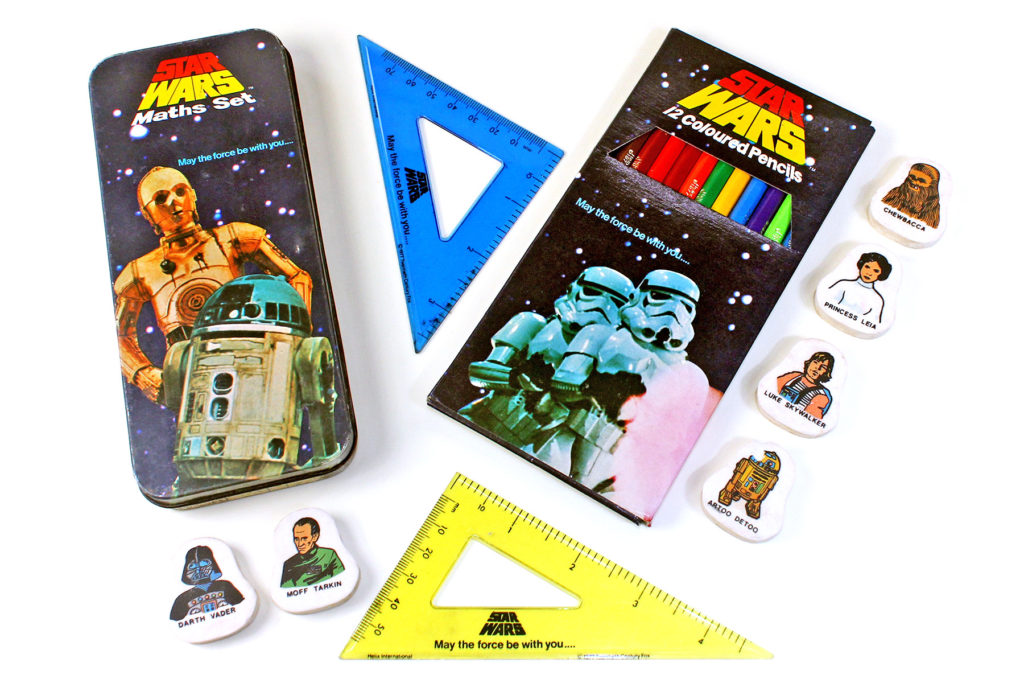 Helix is a UK company that has been producing school and office supply products since their initial production of wooden rulers in 1887. Today their "Oxford" maths sets are still mainstays of the New Zealand school supplies market. In the late 1970s they were particularly known locally for their Star Wars-themed erasers, pencils, rulers, pencil cases, sharpeners, and maths sets. Many kids of that era will fondly remember some or all of the stationery items pictured here, and/or others like the famously colourful Death Star pencil sharpener or the blue and white plastic stormtrooper ruler. Their use of the Star Wars license involved one of their first themed erasers releases, with Helix having just purchased the Colonel Rubber Ltd company in 1977, beginning production of erasers that same year.
Fast forward to 2017 and the 40th anniversary of the release of Star Wars. A very interesting announcement has just been made by the administrators of the Vintage Star Wars Beyond The Toys Facebook group. It looks like Helix (currently under the company name Maped Helix) will be revisiting their vintage Star Wars stationery line.
Maped Helix is excited to announce the launch of their Star Wars intergalactic stationery range, from maths sets and rulers, to pencils, sharpeners and pencil cases.

To celebrate the 40 year anniversary of the first Star Wars film, Maped Helix will be reproducing a selection of products from their original 1977 Helix Star Wars range. This highly anticipated collection will launch ahead of this year's May the Fourth celebrations.

Products in the Helix Star Wars anniversary range will feature the Star Wars 40th anniversary logo and includes the iconic brightly coloured Death Star pencil sharpener; a range of four pencil cases featuring hand-drawn artwork to represent different characters from the classic movies; the stormtrooper 30cm ruler; and a twelve pack of HB graphite pencils featuring the Star Wars logo and "May The Force Be With You". An anniversary Collection set is also being produced and will contain all of the retro products in a gift pack.
You can read the full press release, which includes images of prototype products on the Vintage Star Wars Beyond The Toys Facebook group.
Helix products are available in many NZ stores at the time of writing. We really hope that this means their retro Star Wars line will be able to be found locally in 2017 too!
Want to read more about Helix Star Wars stationery products?