Lotsa Star Wars in Empire Magazine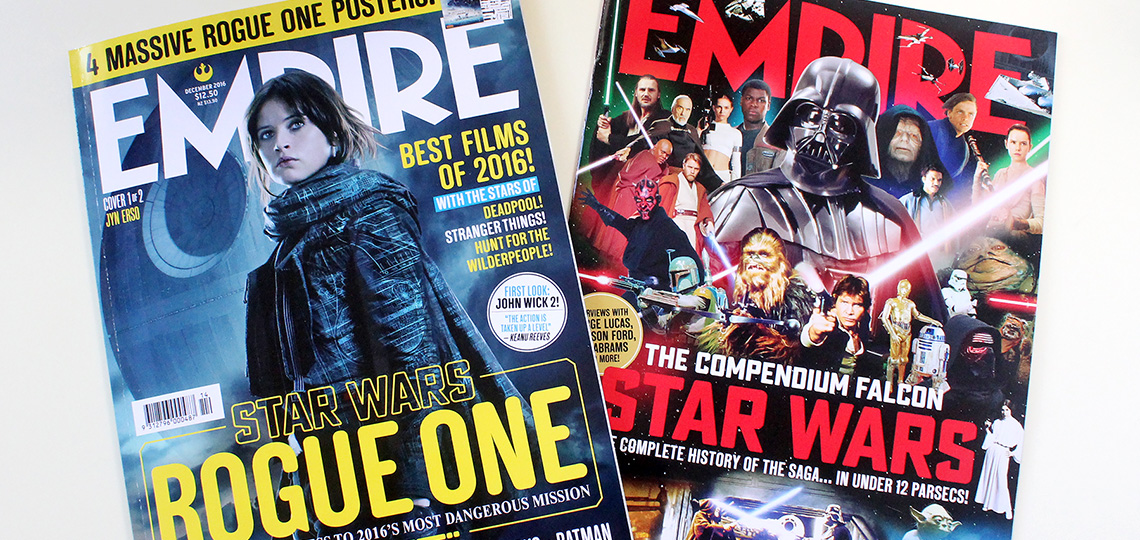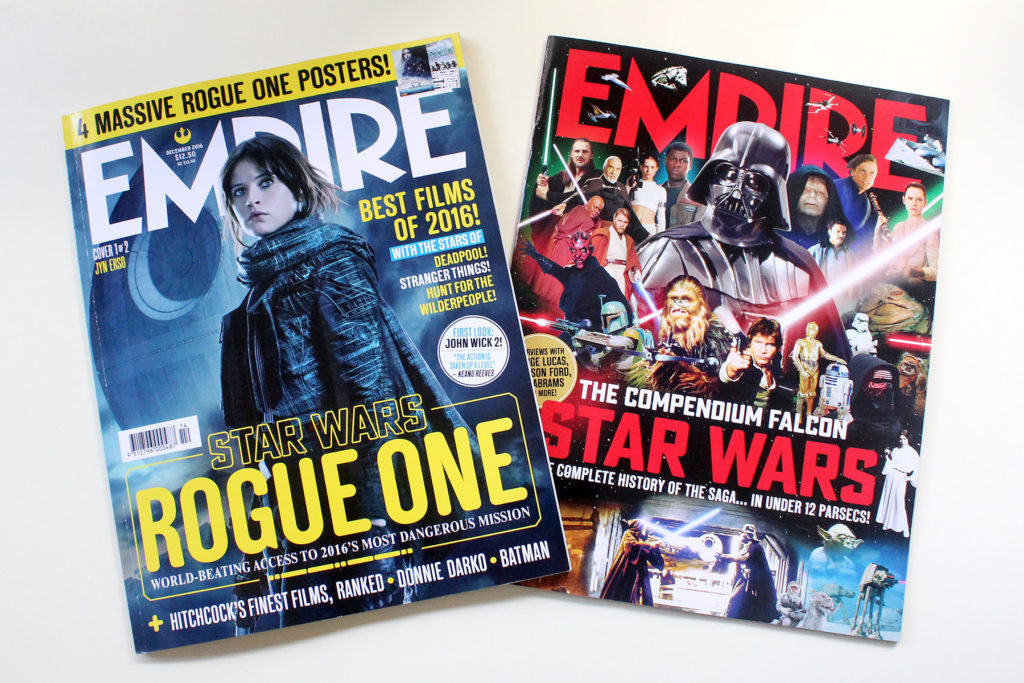 The issue of Empire magazine currently on NZ supermarket and booksellers' shelves (December 2016 issue) is full of great material for Star Wars fans. It is cellophane-bagged with a 50+ page compendium of Star Wars history. This compendium is more than just lightweight publicity material, with articles covering all of the Star Wars films – including even the Ewok movies of the '80s. All of the interior pages come with a cool retro black and chrome border design. My favourite article, in particular, is a 1975 interview with George Lucas, conducted just as "The Star Wars" received its studio greenlight.
The main magazine has an 8-page spread dedicated to Rogue One, crafted from interviews with the movie's creators and stars, which starts right back with John Knoll's original inklings for the Rogue One plot:
…Knoll plucked up the courage and booked a meeting with [Kathleen] Kennedy and Lucasfilm's 'Head of Story' Kiri Hart. Then, over 45 minutes, he laid out his vision: "A sort of Mission: Impossible-style break-in to the most secure facility of the Empire to steal the Death Star plans." It had some Zero Dark Thirty in there, some Guns Of Navarone, some Ocean's Eleven. He detailed how it would focus on all-new characters, while also allowing a certain, wheezy Dark Lord of the Sith to return to our screens. Kennedy was impressed…
Also advertised on the cover is the inclusion of "4 Massive Rogue One Posters". These are folded inserts, so the posters are twice the height and width of the magazine itself in size. They are different from the "4 Huge Star Wars Posters" offered with the September issue of the same magazine that we took a look at back here. The lightsaber poster is particularly unique… almost worth buying the magazine package just to be able to display the array of those iconic weapons on your wall.