Book Review – Rogue One: The Ultimate Visual Guide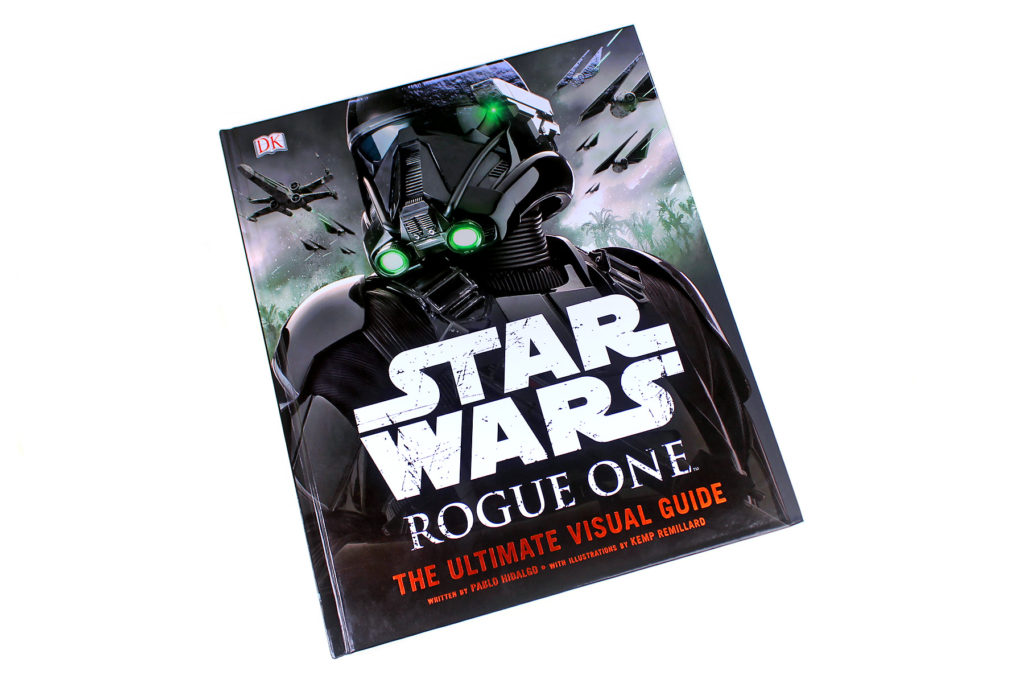 The Star Wars Visual Dictionaries from Dorling Kindersley have always been popular, and I'm personally certainly a fan of them as fun reference material. For Rogue One, DK have gone with the "Visual Guide" moniker used for their Rebels and Clone Wars pictorial encyclopaedias, but in a slightly different overall format. Rogue One: The Ultimate Visual Guide, authored by Pablo Hidalgo, is a bigger book than its Visual Dictionary predecessors, coming in with a page count of 200, and it has both content differences and variations in presentation too.
As well as wonderfully large and detailed photos of characters, vehicles, and technology, the Rogue One Ultimate Visual Guide now also features a selection of 2-page cross-section spreads, of the type we previously saw in DK's Star Wars Incredible Cross Section books. I felt the Episode VII Cross Section volume was a little weak compared to those that came before it, as it had fewer actual cut-away renderings and more filler photographs and graphics, so I think it's quite reasonable to instead include some quality cross sections incorporated into the Visual Guide as is done here for Rogue One. The interior pages are densely packed with content. The internal layout features more coloured backgrounds and less white-space than the consistent formatting for the other movie Dictionaries, giving an impression of more text and information per page – there might even be a shade less of the stating-the-obvious and tongue-in-cheek descriptions and annotations than seen previously. The edition I received has no slip cover (which tended to get damage if your Visual Dictionaries were heavily utilised), instead featuring a very nice squared-off spine, and cover imagery that mixes lustrous graphics with foil text on the front, and more glossy pictures over a matte rear-cover background
The topics covered are broken down in to 6 chapters:
A Fragile Peace. Focuses on the prelude scenes of Rogue One, including Jyn's family and Krennic's arrival.
Rebel Alliance. A thorough look at the Rebels of the Yavin Base.
Occupied Territory. Jedha, Saw Gerrera's militia team, and the new Rogue recruits.
The Empire. Examines the organisation and machinery of the Empire.
Going Rogue. Covers the Rebel and Empire troops that face off on Scarif, and their respective support systems and technology.
A Star Wars Story. This closing section covers behind-the-scenes, concept art, and production material.
The Rogue One Ultimate Visual Guide occasionally references prequel material in telling the stories of Rogue One characters. It respects its position in the timeline in doing this though, and doesn't touch on character history that takes place beyond this Star Wars Story. Although the book had a release date that was after the theatrical release of Rogue One, it is interesting that it doesn't include anything on those two notable CG character inclusions that we saw in the film… I kinda wish it did, as it would have been great to see nice still imagery rendered within this publication.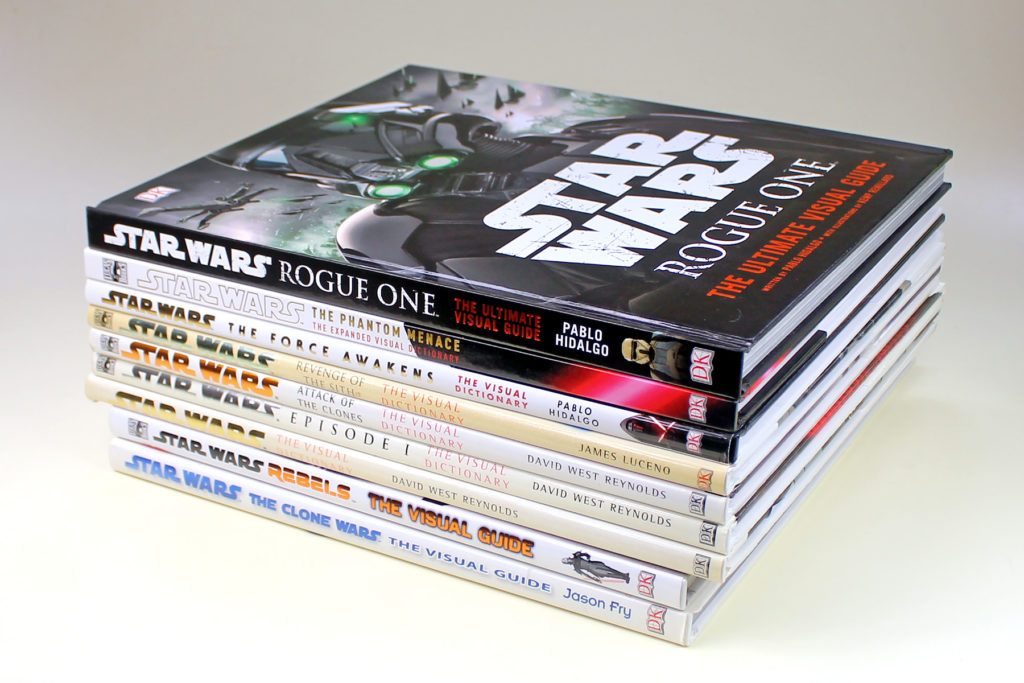 If you like the previous DK Star Wars reference books, then odds are very good that you will love the Rogue One Ultimate Visual Guide. That's certainly the case for me. DK has taken an existing format and elevated it to a must-have item for the book shelf.
Available at Mighty Ape ($41.99, buy now) and Book Depository ($31.93, buy now). Prices correct at time of writing.