Europa Petrol Robot Campaign – 1979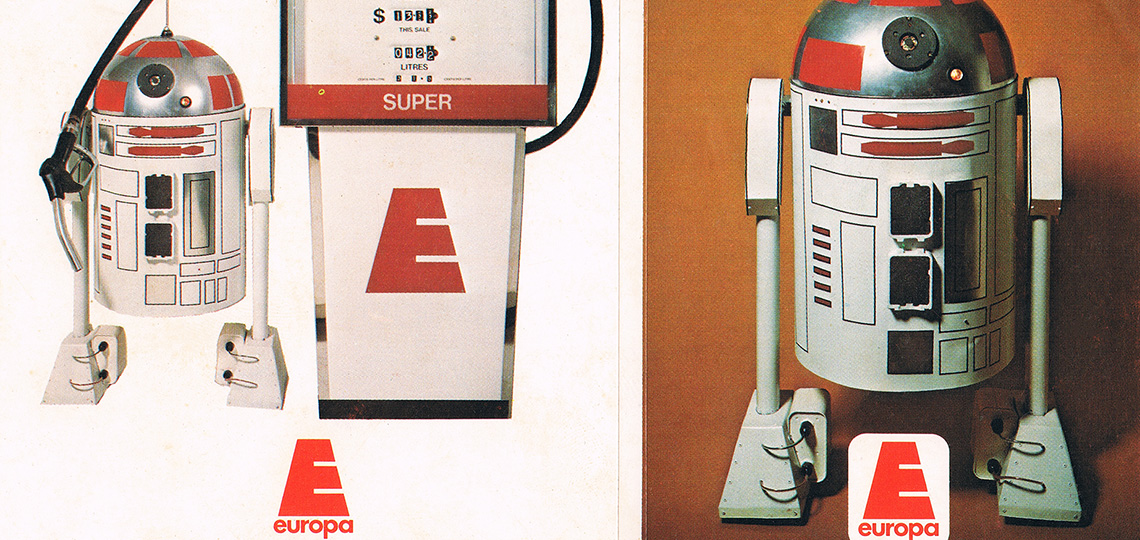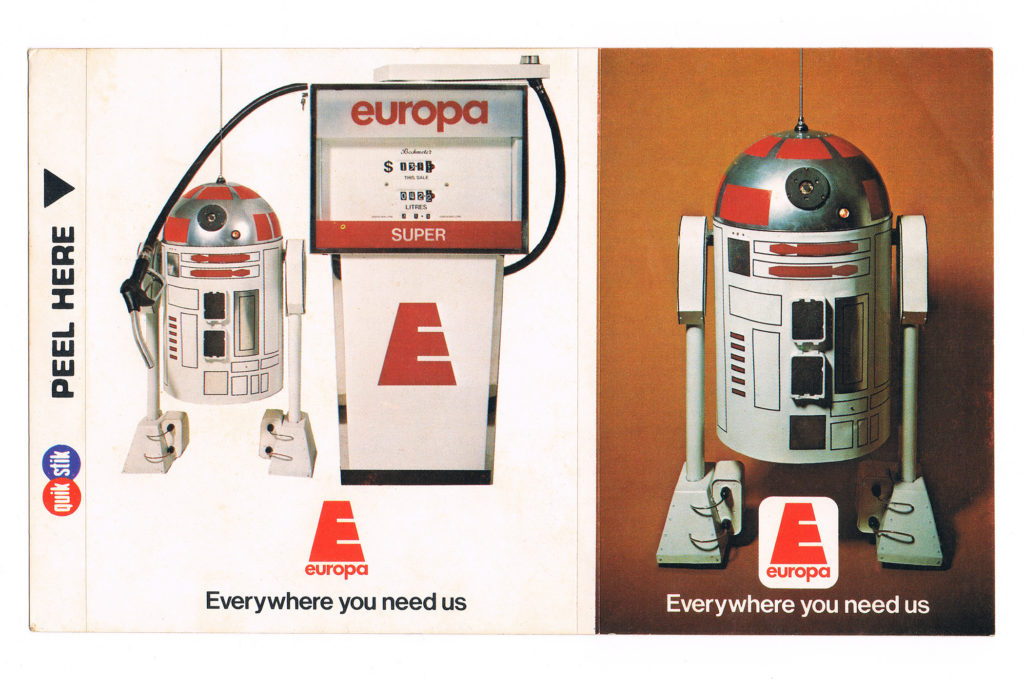 Here are a couple of astromech-themed collectible stickers that came in conjunction with a petrol station advertising campaign. They were not licensed by Lucasfilm (no reference to 20th Century Fox is made on the stickers, as would be expected were these officially endorsed), but the source of inspiration is quite obvious!
The stickers were available from the 'Europa' chain of petrol stations for a period of time around about 1978-1979. They coincided with a series of television adverts starring their R2-lookalike robot. Interestingly, the astromech was actually constructed as 1:1 prop (rather than being a scale model), and is reported to have made a number of guest appearances at Europa petrol stations around the country for promotional purposes.
The full-colour stickers came on a single sheet. The sheet was 90 x 148mm in size, with the individual stickers being 75mm and 62mm in width respectively. There is no explicit declaration of the age of printing, but the fact that, according to the petrol pump in the picture, $13 bought 42 Litres of fuel (about 31 cents per Litre), gives us a fair confirmation of the vintage.
Rival petrol supplier BP New Zealand (formerly British Petroleum Company of New Zealand) took a majority stake in Europa petrol (NZ's only 'home-grown' wholesale supplier of petroleum products) in 1972, but the 2 chains continued to operate independently. In 1989, rebranding bought both chains under the same organisational and marketing umbrella, and the Europa brand was retired…although its brief but unique connection to Star Wars remains a nostalgic memory for those of us old enough to have seen it first hand.
If you have any further information on, or images pertaining to, this advertising campaign, please contact us.